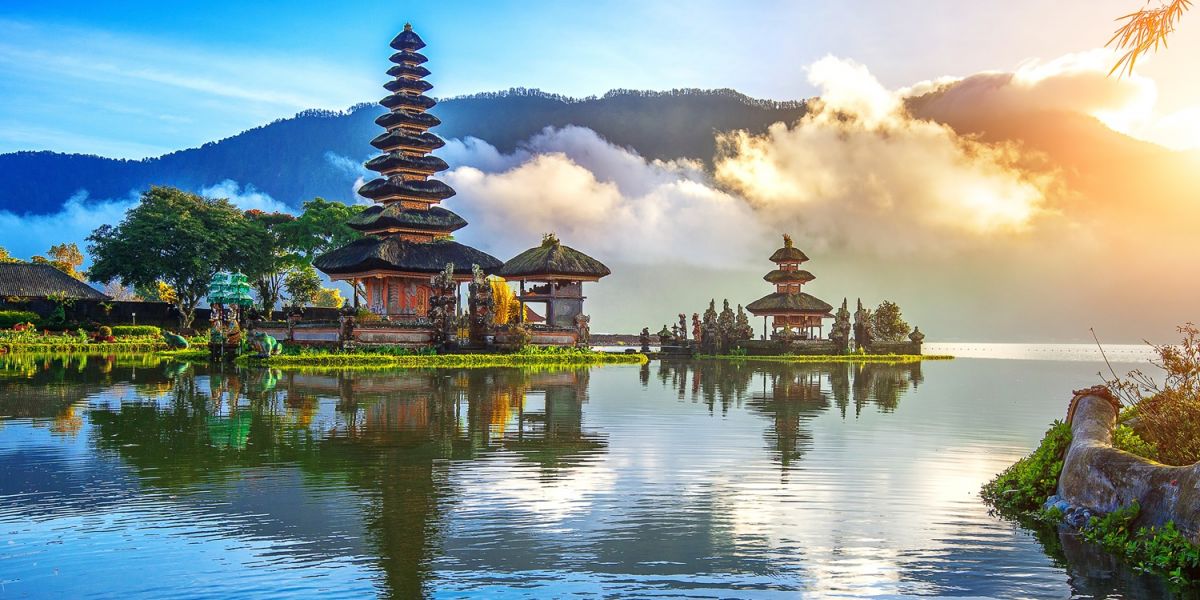 Bali
Τhe "Island of Gods" has so many different things to offer to its visitors, making it unlikely to leave you disappointed. Diversity in cultures, various landscapes and multiculturalism will make you want to discover every spot of this place.
The famous beaches of Kuta and Seminyak bring you closer to the tropical dream as the vast rice paddies and hillside temples shape the wonderful scenery in Bali. Ubud is the heart of the island amongst rice paddies in the foothills of the Gianyar regency. Ancient monuments, traditional handmade crafts and travelling yogis made its streets crowded and make the town even more interesting!
Surfers from all over the world make Bali their meeting point to have fun due to the famous surf spots of the island. The tropical climate and warm waters make it one of the most famous and recognizable places for having the ultimate surfing experience.
Temples are main part of the island, as it is estimated that there are over 10.000 temples in Bali. A visit in a temple is one of the most interesting experiences that you will have in the island, as you will have the opportunity of learning more regarding the Balinese life and culture.
Bali's warm people are always ready to welcome you and show you the hidden gems of their island grab the opportunity and start your journey!
---
VIDEO OF THE WEEK
Wonderful Indonesia
The More You Feel The More You Know
---
---