7 Must-See Amazing Pools | Traveler By Unique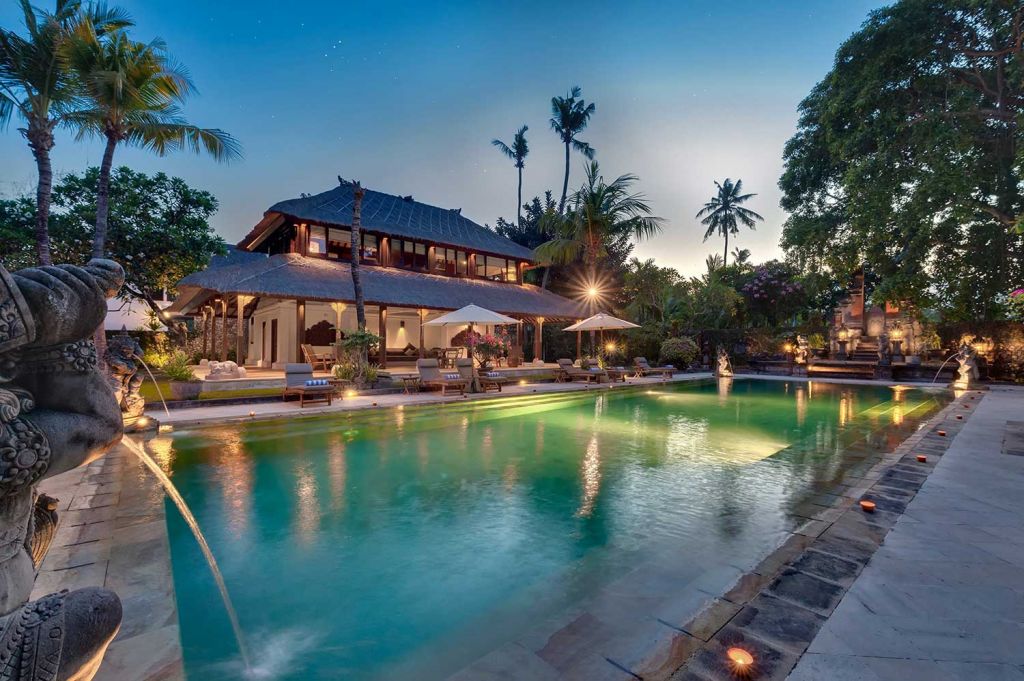 18 GU | 9 BD | 9 | Private Pool | from €1,697 /nt

Luxury villa rental in Bali, Indonesia
Villa Batujimbar Bali is one of Bali's most outstanding private luxury villas – and a magical wedding venue. Originally the home of famed Australian artist Donald Friend, and epitomising 'Bali style' architecture, the villa boasts a colourful history and a celebrity guest list featuring monarchs and rock legends. Traditional pavilions house nine bedrooms and multiple living and dining areas full of antiques, artefacts and heirloom paintings. To look after you is a team of staff including villa manager and private chef. A 20-metre private pool, gym and tennis court rest within the meticulously designed one-hectare gardens, which have direct access onto Sanur Beach.
View more: villas.byunique.com/villa-batujimbar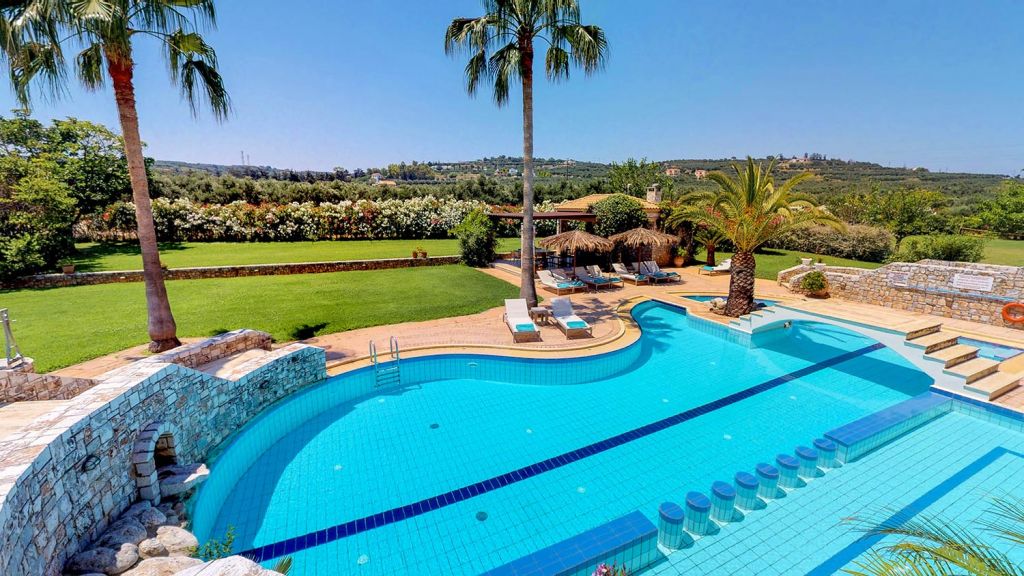 20 GU | 9 BD | 7 BA | Private Pool | from €990 /nt

Luxury villa rental in Crete, Greece
Natale Villa Chania has a size of 900 sqm and can accommodate up to 20 people and is an ideal choice for holiday with the family or friends, as it is fully equipped for a relaxing and peaceful holiday. Natale villa gives you the opportunity to enjoy your holidays with the cozy atmosphere of your home as well as the comfort of a luxurious 5star hotel. Natale Villa Chania has a private pool surrounded by lush gardens and comfortable sun-beds, by the swimming pool. The pool is 180 square meters and has also a children's section. Villa Natale has, under a sheltered area, a BBQ area with a traditional wooden oven. The villa is not so far away from the amazing sandy beach of Maleme, where you can spend the entire day relaxing under the shade of your umbrella and enjoying the sun and sea.
View more: villas.byunique.com/natale-villa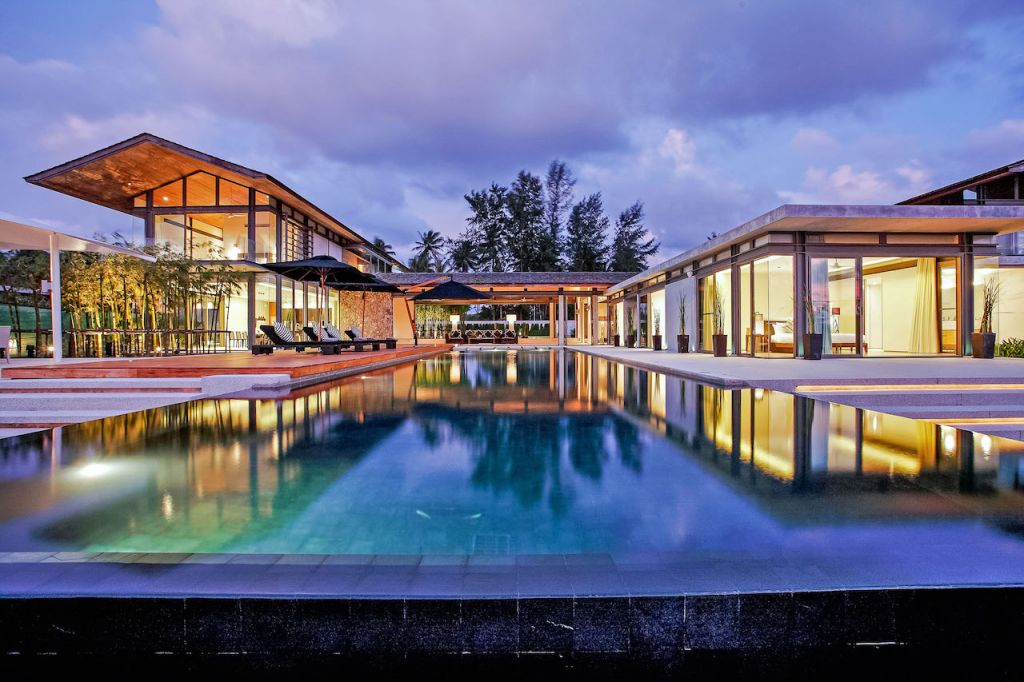 13 GU | 6 BD | 5 BA | Private Pool | from €1,683 /nt
Luxury villa rental in Phang Nga, Thailand

A luxury 6-bedroomed villa on Natai Beach, with chic living and dining areas, a games and media room, wide lawns and a 25-metre pool, Villa Essenza is perfect for family holidays and weddings. The villa's contemporary design features floor-to-ceiling windows that bring the outside in, a canopied poolside barbecue area and a peaceful gazebo facing the beach. Staffed with a villa manager, housekeepers and a skilled private chef specialising in authentic Thai flavours and seafood, Villa Essenza is one of seven private luxury villas in the exclusive Sava Beach Villas estate, under half an hour's drive from Phuket airport. Villa Essenza, one of seven private villas on the exclusive Sava Beach Villas estate, fronts onto the golden sands of beautiful Natai Beach, a 10-kilometre stretch of pristine Thai coastline to the north of Phuket Island.
View more: villas.byunique.com/villa-essenza
10 GU | 5 BD | 8 BA | Private Pool | from €2,013 /nt
Luxury villa rental in Mal Pais, Costa Rica



Spacious, simply but elegantly decorated and full of things to do, Villa Nimbu is definitely a choice to consider if you are looking to spend quality time with your loved ones, slightly away from the rest of the world – yet close enough to join back in whenever you feel like it. As close to heaven as it gets! Ocios's main Villa Nimbu has three oversized master suites and two well-designed bedrooms with private bath. The master suite bathrooms feature local driftwood tree trunks incorporated into the shower's design and the bathtubs are made from natural stone. In total, Villa Nimbu can sleep ten people maximum. This unique luxury villa with spacious verandas gives magnificent ocean views, making your stay an unforgettable experience.
View more: villas.byunique.com/villa-nimbu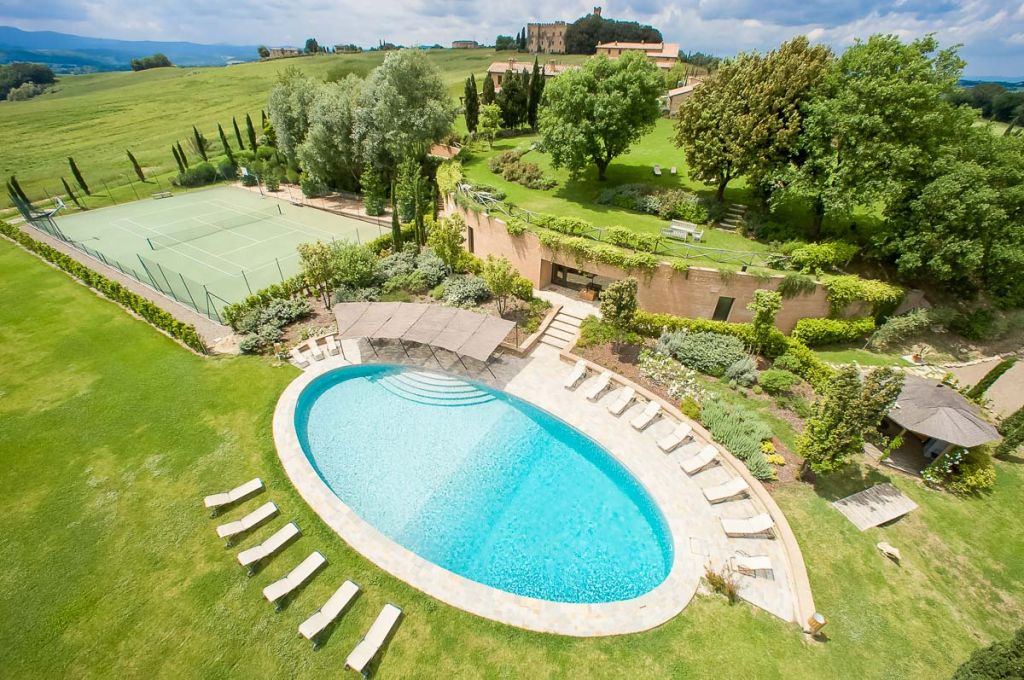 18 GU | 9 BD | 10 BA | Private Pool | from €9,911 /nt
Luxury villa rental in Tuscany, Italy
Situated in the most tranquil of settings on a rural hillside in the province of Siena in central Tuscany, the Borgo is located directly on the historic Via Francigena, the medieval pilgrimage route from Canterbury to Rome. It connected the monastic stopovers of Monte Oliveto and Sant Antimo and most likely hosted scores of pilgrims, merchants and adventurers through the centuries. (Just down the hill, Buonconvento - literally "good gathering place" - owes its own existence to travelers need for rest and exchange.) The Borgo's piazza was both a crossroads of the world and a place where the day-to-day personal interactions fundamental to life took place over hundreds of years. Recreational facilities include a 60-foot oval swimming pool, a fully equipped gym, spa, tennis and basketball court, and bocce court. Individual suites are ample, luxurious, and private, while the public spaces are intended to encourage coming together in all the forms that might take.
View more: villas.byunique.com/borgo-finocchieto
16 GU | 5 BD | 5 BA | Private Pool | from €1,234 /nt
Luxury villa rental in Bali, Indonesia
The property is built as a series of elegant and carefully sited bedroom villas distributed around a main living and dining pavilion which opens out onto onto the deck of a large, free form infinity pool, a Jacuzzi and an outdoor poolside fireplace. All parts of the property, including every bedroom villa, are blessed with unblocked rolling views down the hillsides to the northern coastline. The entire estate is beautifully landscaped and planted with botanical varieties that thrive in the cool and moist mountain climate. The estate is conceived as a series of villas hidden away amidst lush and beautiful gardens. There is a "Treehouse" at the highest point of the estate, comprising a play area for children on the ground floor and a casual lounge on the upper level which has the most stupendous views of the entire estate and the surrounding mountains down to the north coast. This is the best place to experience spectacular sunsets, lounging in bean bags with a drink in hand.
View more: villas.byunique.com/alta-vista-villa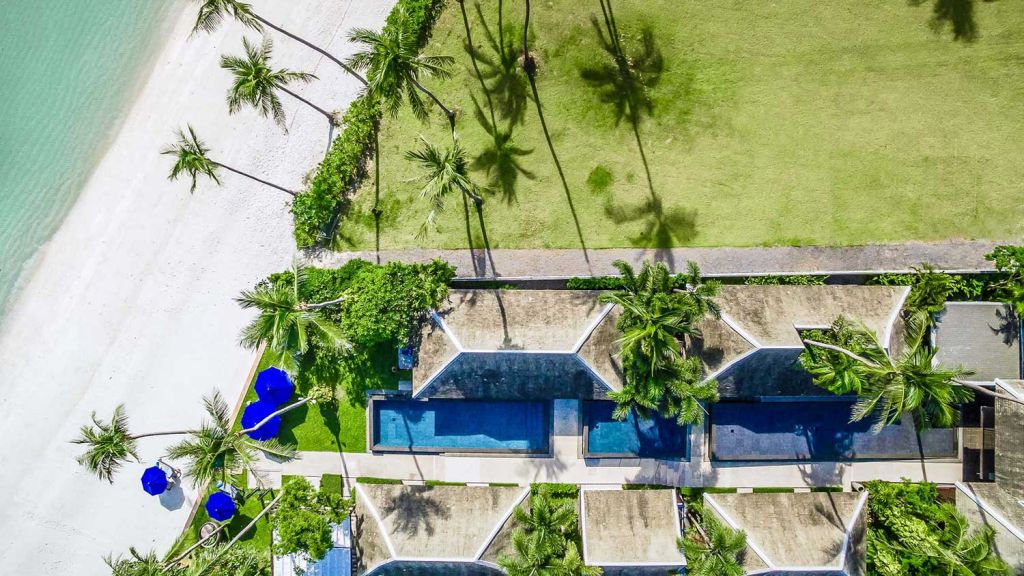 15 GU | 5 BD | 6 BA | from €2,369 /nt
Luxury villa rental in Koh Samui, Thailand
Villa Akatsuki Samui is a luxury beachfront villa rental with 5 bedrooms and private pool. A cascading trio of stunning infinity pools, each on a different level, leads down through the middle of a green setting dotted with gorgeous pavilions to a picture-book white-sand beach by the turquoise-blue waters of the Gulf of Thailand; beachfront beauty, exquisite luxury, and inspirational design on one of Thailand's most gorgeous islands. The coastline of Koh Samui defines tropical vacations, while the unique vision of Villa Akatsuki Samui, with its open grand atrium, creates its own idyllic world; a mesmerizing villa rental retreat that truly transports, transforms, and ultimately inspires the essence of who you are.
View more: villas.byunique.com/villa-akatsuki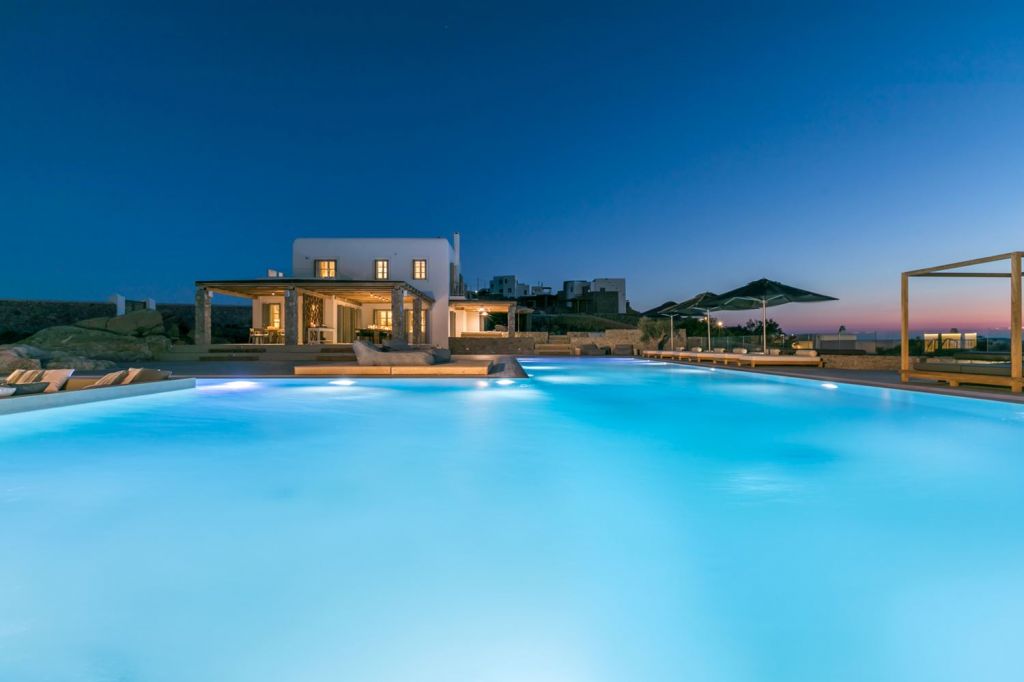 10 GU | 5 BD | 8 BA | Private Pool | from €1,800 /nt

Luxury villa rental in Mykonos, Greece

Villa Arion Mykonos is a luxury villa rental with 5 bedrooms and private pool. Villa Arion is a gorgeous newbuilt Villa in Aleomandra, Mykonos, which welcomes guests since July, 2018. The beautiful 350 sq. m. villa consists of 3 bedrooms and 1 guest house and streches on a 4,000 sq. m. plot which overlooks the Aegean Sea, with olives and other mediterranean plants. The vast outdoor area features the 25 m x 17 m pool, the exterior dining area, the BBQ and the pool bar, while guests may enjoy the sunset and spend their time in the lounge and sitting areas in and around the pool, which provide the perfect place to relax on a warm summer day.
View more: villas.byunique.com/villa-arion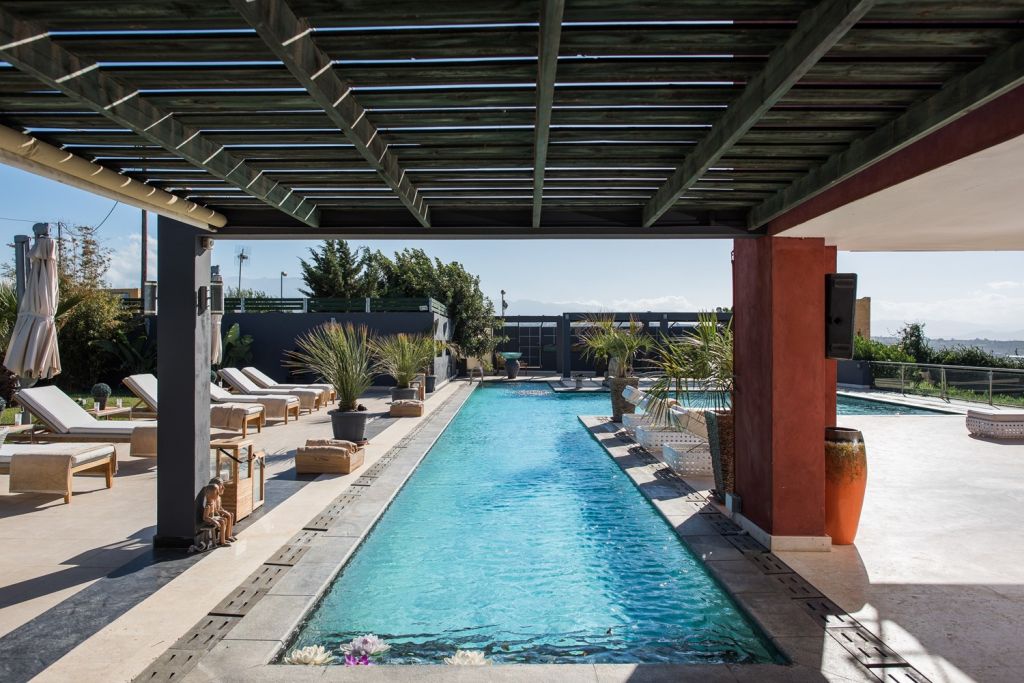 12 GU | 6 BD | 5 BA | from €1,190 /nt
Luxury villa rental in Crete, Greece

Villa Lene Chania is a luxury villa rental with amazing panoramic views over the sea, in a very peaceful location. Villa Lene Chania is located in Kalathas village, Crete. A seafront, private villa to rent with amazing panoramic sea view over Kalathas beach, with 6 bedrooms, 5 bathrooms, Jacuzzi, under-floor heating, veranda, balconies and a private pool. You will be able to enjoy the sun on its ample balconies and side terrace and swim in the stunning swimming pool of 110m². The beautiful beach of Kalathas is in a 10-minute walking distance.
View more: villas.byunique.com/villa-lene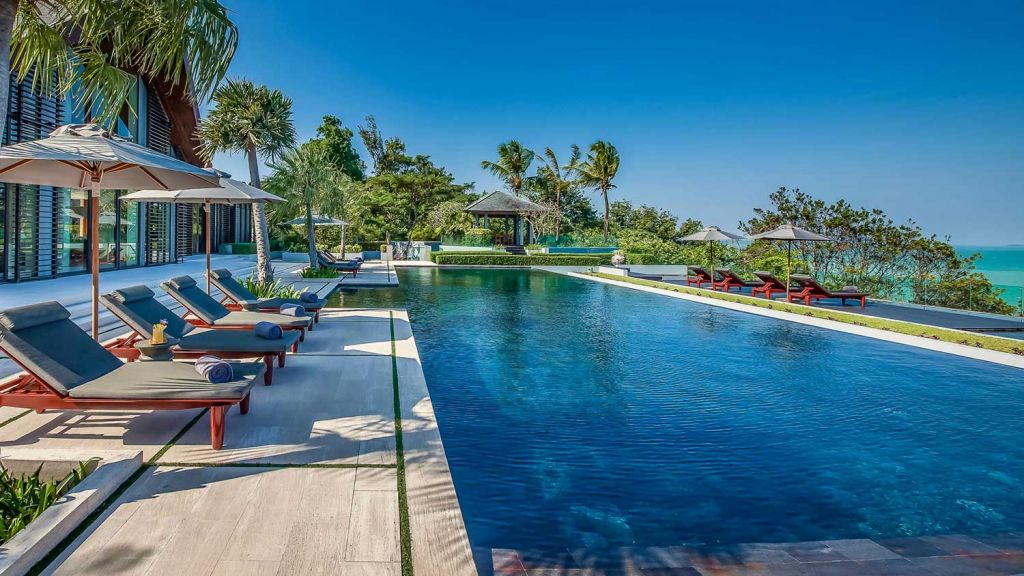 18 GU | 9 BD | 10 BA | Private Pool | from €3,040 /nt

Luxury villa rental in Phuket, Thailand
An exclusive estate perched on the luxurious Cape Yamu peninsula on Phuket's idyllic east coast, the stunning Villa Sawarin Phuket is a beachfront luxury villa rental with 9 bedrooms and private pool, combining contemporary design with charming Thai style to create a splendidly relaxing retreat overlooking the Andaman Sea. With magnificent view taking in glorious Phang Nga Bay, the spectacular sun rises to light up the grand atrium living space. The sun's rays flood in through the wide-open, cathedral-like front that frames the villa infinity private pool and sparkling sea view on the horizon magnificently. A spacious beachfront luxury retreat offering a cozy environment and unique privacy. Villa Sawarin Phuket is surrounded by three acres of lawns and botanical gardens and even a putting green for a spot of golf practice. The saltwater pool and an al fresco, over-water sunrise and sunset deck with lounge seating reached by a wooden walkway, and the incredible water features within the villa conspire to create a beachfront green oasis in one of the island's most serene locations. An outdoor dining sala, in-villa spa inducing total relaxation and a full gym inspire vacation experiences at Villa Sawarin.
View more: villas.byunique.com/villa-sawarin
12 GU | 6 BD | 5 BA | Private Pool | from €6,653 /nt

Luxury villa rental in Ibiza, Spain
Villa Anna is a luxury 6 bedroom villa located in the prestigious area of Cap Martinet with amazing sea views, built with privacy and security in mind. This is an outstanding contemporary property perfectly situated in the hills overlooking Dalt Vila and the transparent seas of Ibiza. A perfect retreat away from the hustle and bustle of Ibiza yet close enough to indulge when your heart desires. It boasts an amazing spacious outdoor area with a fabulous pool area surrounded by double sun loungers, multicoloured lights for in the evenings, an outdoor dining area and BBQ, beautifully maintained gardens and ample parking.
View more: villas.byunique.com/villa-anna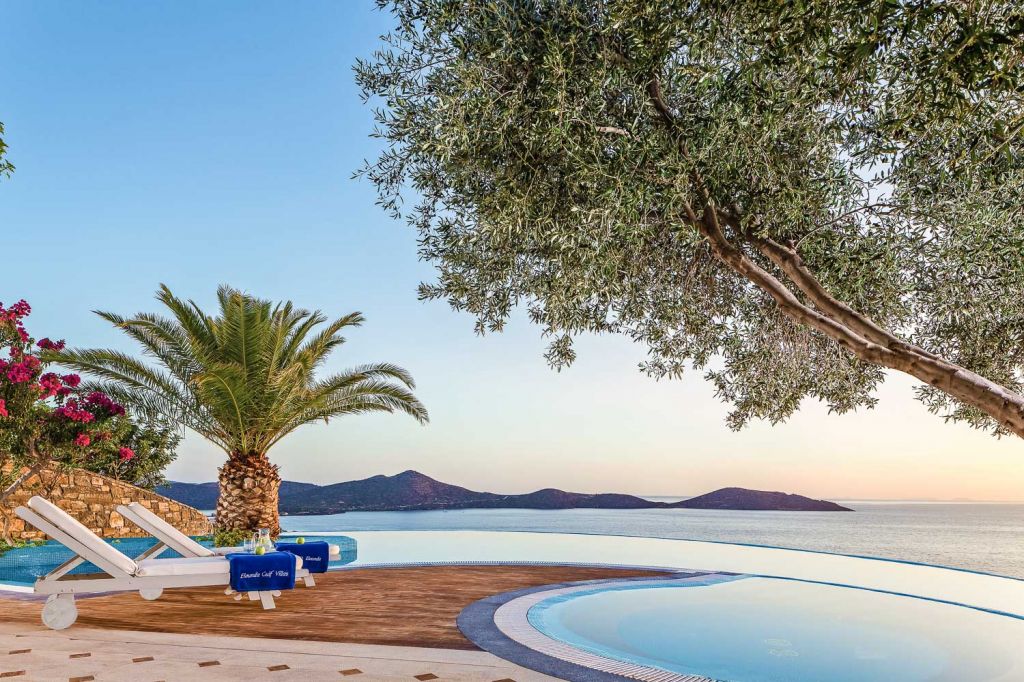 6 GU | 3 BD | 3 BA | Private Pool | from €1,695 /nt

Luxury villa rental in Crete, Greece

Presidential Spa Pool Villas Elounda offer breathtaking views over the light blue waters of the Gulf of Mirabello. A holiday there is ideal in order to showcase the best of Crete, its landscape, natural beauty and atmosphere. Presidential Spa Pool Villas Elounda th perfect destination for anyone with high expectations of a luxurious holiday thanks to the rare combination of the facilities and services of a deluxe hotel and the warmth of a private home. Live a dream holiday at Presidential Spa Pool Villas where your pleasure is our primary concern.The private pool is heated during the periods 25.03-02.06 and 30.09-04.11and it boasts a Jacuzzi for your most relaxing experience. 
View more: villas.byunique.com/presidential-spa-villas