Things To Do In Koh Samui | Traveler by Unique
Go To The Beach!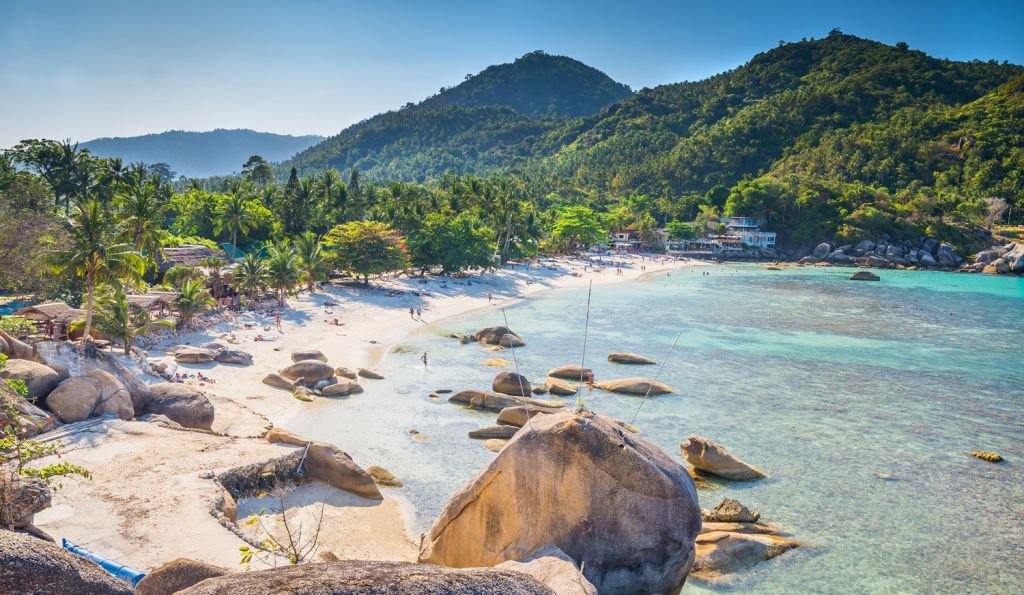 The most popular, and largest beach in Koh Samui is the well known Chaweng Beach. The powdery white sand runs along the coastline for 5 kilometers giving beachgoers plenty of room to relax. Get out of the sun for a bit and get a massage right on the beach while sipping on your favorite drink. For scuba divers and snorkelers, there is a reef offshore that has lots of marine life. Chaweng Beach also is known for having some of the best nightlife on the island.
Koh Samui's second-biggest beach is the palm-lined Lamai Beach. The big beach is known to be laid back and a great place for swimming, snorkeling, kayaking, and paddleboarding. The water is calm and warm, and there is always some sort of activity happening nearby. There is lots of shopping and accommodations for all budgets, and plenty of great restaurants, pubs, and cafes.
The old Fishermans village that sits on the East beach is charming and a favorite for many travelers. You will find stores, restaurants and plenty of fun places to hang out in the different area's of the beach and there are always travelers mingling with others. The 3-kilometer beach has beautiful accommodations, right on the beach and there are food fenders everywhere. The thick sand is perfect for sunbathing or resting in the shade.
Plan A Day Trip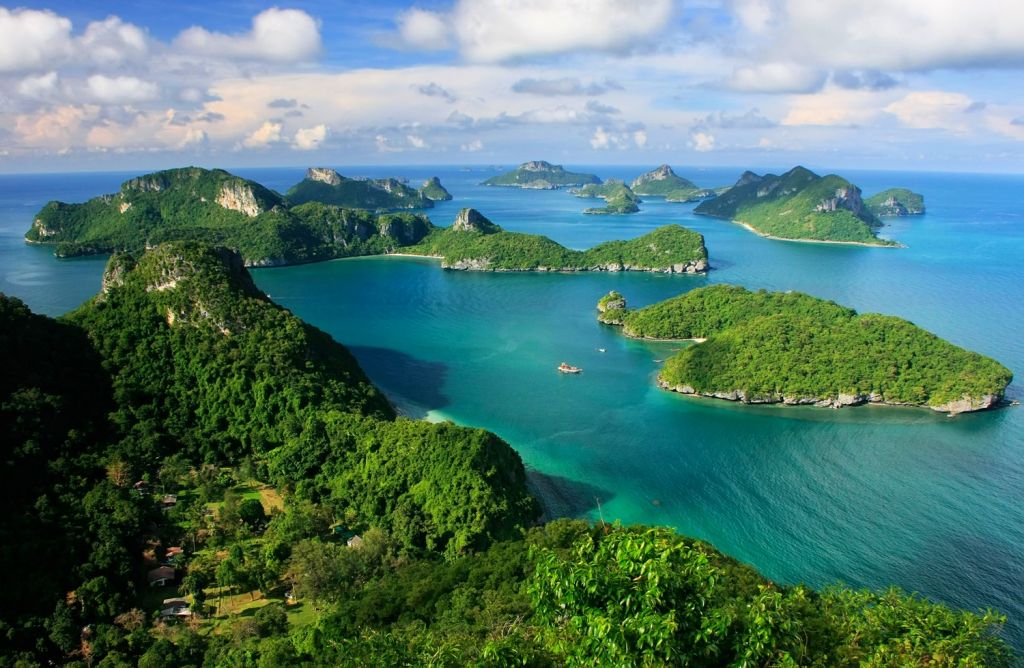 Angthong National Marine Park
Only 1 hour off the coast of Koh Samui is the Angthong National Marine Park. The park has pristine islands that have some of the best snorkeling in Thailand. Kayaking and other water sports at the park are a great way to spend the day, along with island hopping on a boat tour.
Take a tour of the island to see the highlights and must-see spots. Tours will take you by places such as Big Buddha, Temples, Lad Koh Viewpoint, Grandmother and Grandfather Rocks, local markets and many more. Having the chance to see the island through the path of a well-guided tour will give you a whole new love for Thailand.
Koh Samui has so many stunning places to see that you cannot get to by road. Off-road and ATV tours allow visitors to get to those places to enjoy them as the locals do. On these tours, you will come across the Na Muang and Tar Rim waterfalls where you can take a swim, local plantations, farms, orchards, the secret Magic Garden, and many other spots you will want to see.
Check Out a Night Market
Head down to the walking street at Fishermans village on Friday evenings and enjoy all the market has to offer. You will find many stalls or merchandise and food, and street performers are showing off their talents. You will find all kinds of souvenirs, jewelry of all types, purses and backpacks, clothing, art, and food vendors.
If you are a foodie, this is the market you will want to check out first, because you will want to return! You will find lots of authentic Thai food and other popular cuisines from around the world. The food is well priced and very fresh. Many of the venders make their dishes from ingredients grown right in Koh Samui.
The Elephant Walk in Koh Samui is a market that is put on every night. Although not as inexpensive as some of the others, you will find an assortment of jewelry, well-made clothing, stylish souvenirs, and many spa and beauty products. In the market, you will find a brightly colored seating arrangement, with several cafes and restaurants surrounding it.