Koh Samui with Kids | Traveler by Unique
The scenery is beautiful around the towns as well, and there are a few stunning waterfalls and viewpoints your family will love. There are plenty of options for kids dining, with international options as well as authentic Thai food. Here are the best beaches, adventure parks and snorkeling spots in Koh Samui.
Best Beaches for Kids
Chaweng Beach is a prime destination for family vacations. The town is very developed and they have many family-friendly accommodations and restaurants. Since Chaweng is the largest beach in Koh Samui, there are lots of water sports and other activities offered at the beach. You will find several family-friendly and kid-friendly boat tours as well as shopping and dining options around the beach. There is also the Samui Aquapark that is a lot of fun for kids, which is located in Chaweng.
Although Bophut isn't as large as some of the other beaches in Koh Samui, it has everything you would need to have a perfect family vacation. It's not as busy as Chaweng, which is a benefit to those with small children. Bophut has plenty of shopping options, an extensive range of dining options and there are even a mini-golf course and go-kart track.
Lamai Beach is the more relaxed, quieter option, compared to Chaweng Beach. There are lots of things fun for kids in Lamai, such as Coco Splash Adventure & Waterpark and Lamai Night Plaza. The beach area offers families activities like snorkeling, paddleboarding, kayaking and more. You can take a boat tour or cruise around the islands that kids really enjoy.
Best Adventure Parks For Kids
High Park is located in the most visited city in Koh Samui, Chaweng. High Park is known for the laid back atmosphere, pools that are set at the perfect temperature, waterslides for all ages and lots of fun. You will have the opportunity to use the climbing wall, swim in the infinity pool, get a massage at the spa, drive a go-kart, zip-line and of course, ride the waterslides. There is also a great restaurant with delicious food.
The Pink Elephant is located at Maenam Beach. It has been around the longest out of adventure parks in Koh Samui. They have lots of fun waterslides such as the Summer Paradise, Super Bowl, and Twister. They have a lazy river to float on with a tube, there are pools and hot tubs to soak in, and a nice restaurant for snacks and meals.
Best Snorkelling Spots for Kids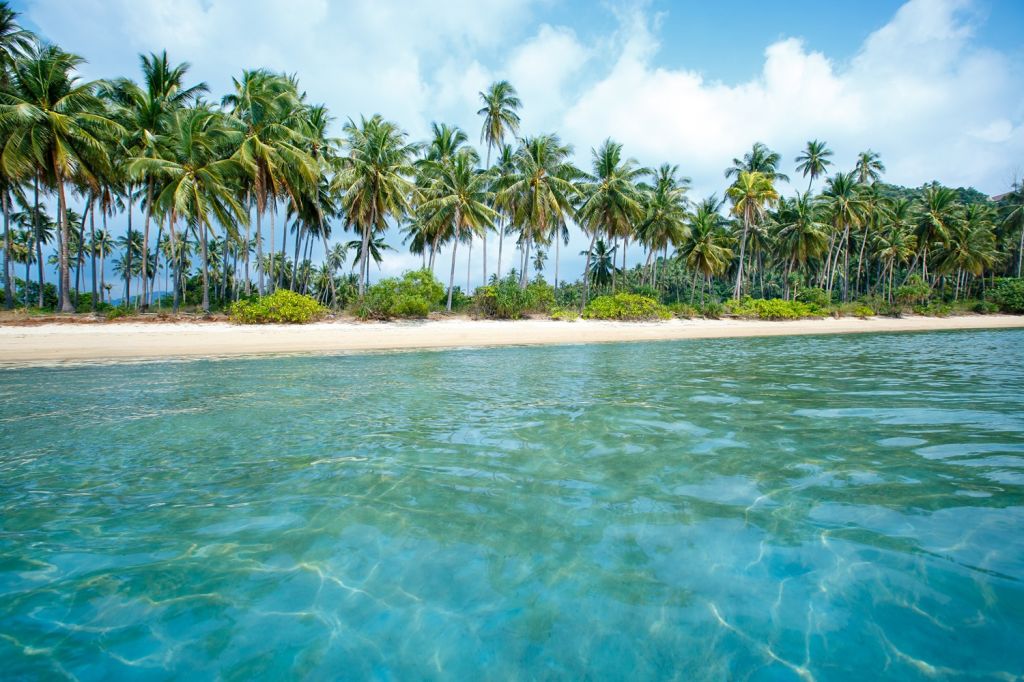 Taling Ngam is approximately 20 minutes from Nathon Town, Koh Samui. It is a very remote beach that has shallow water with coral reefs right off the beach. It is a nice place to spend a few hours with the family to do some snorkeling and exploring.
Haad Thong Ta Kian, or Silver Beach as some know it, wraps around a smaller inlet on the eastern coast of Koh Samui. Silver Beach is a relaxing beach, that doesn't house the crowds of the bigger beaches. It is a nice place to relax, and there is lots of shade or space in the sun. There are small clusters of coral right off the beach with lots of fish swimming around.
Coral Cove is a great place to take the family for a fun afternoon of snorkeling. It is located on the eastern coast of Koh Samui. Coral Cove got its name due to the many coral reefs that lay a few meters off the beach. You will see lots of tropical fish and other marine life.