Best things to do for kids in Bali | Traveler by Unique
Bali Safari & Marine Park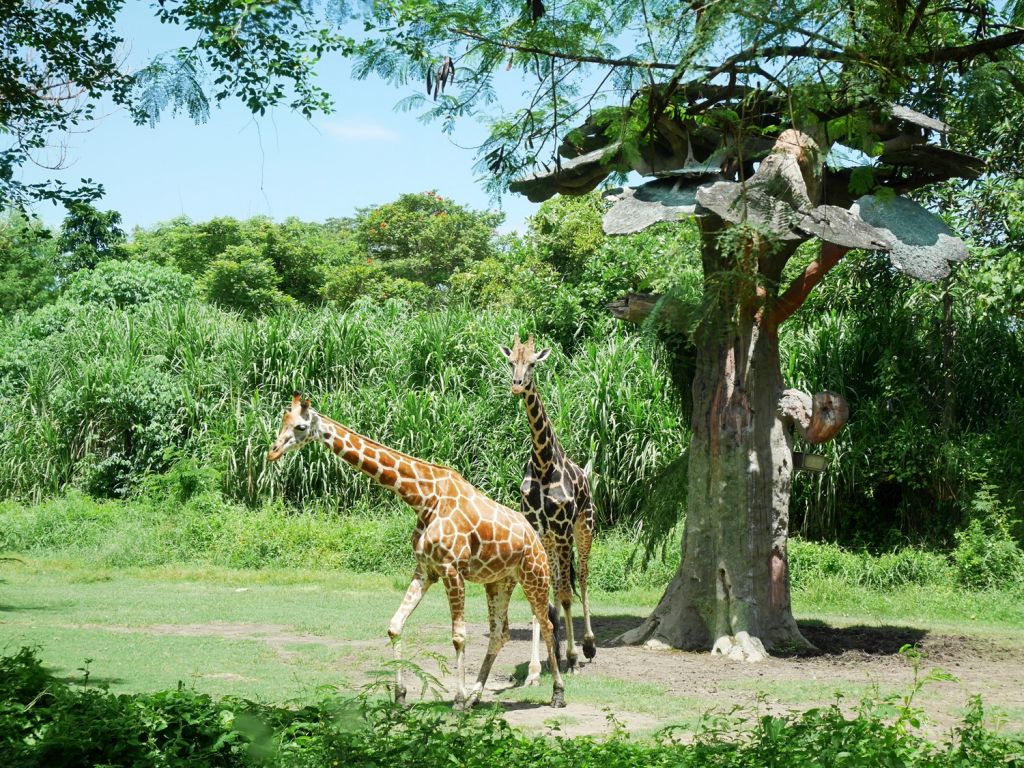 A visit to Bali's Safari and Marine Park is among the top things to do with kids. This particular theme park features an impeccable variety of species and exotic Indonesian animals that visitors are able to observe and admire. Among the animals that are hosted there, kids are able to see the infamous Komodo dragon, monkeys and the Bali's Mynah bird. Specially designed interactive displays provide important information about each of the animals, allowing children not only to observe the animals but, to learn some interesting facts about them. Within the park, there are also some other smaller facilities such as a water park and an amusement park, where visitors can enjoy spending their day. Bali's Safari and Marine Park is ideal for children of all ages and has specially trained personnel to assist and entertain kids.
Bali Bird Park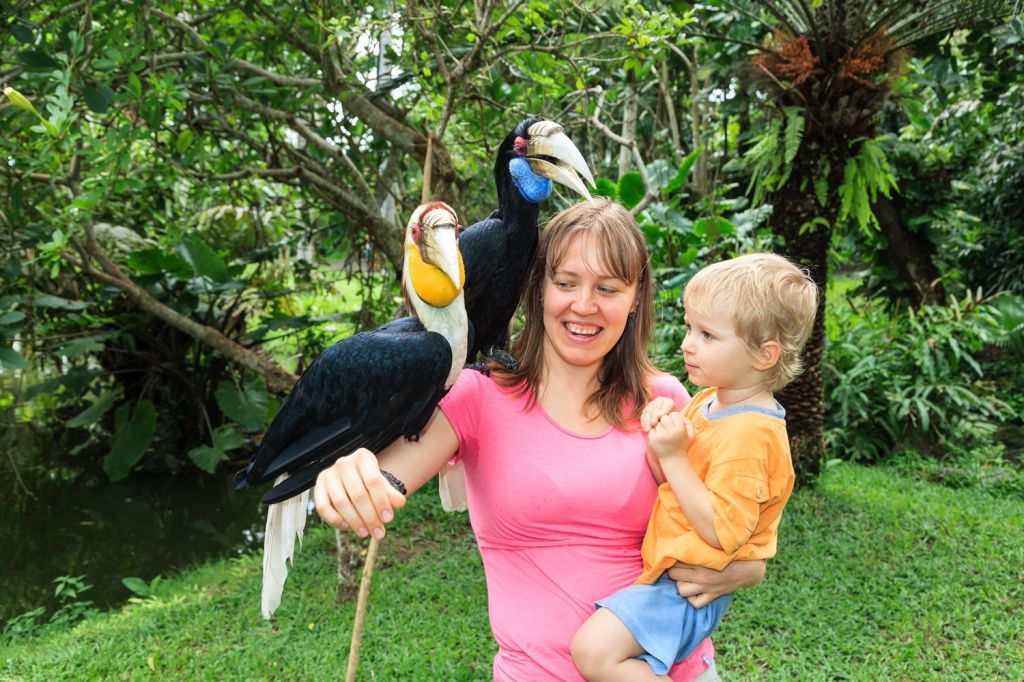 For those who wish to educate their children regarding the environment as well as the various spices that are part of it, Bali's Bird Park is the perfect option. The park is home to hundreds of exotic and other birds and kids are able to observe and interact with them in various ways. The park's personnel assist children in feeding and touching the birds allowing the establishment of a closer connection between the birds and the kids. Bali's Bird Park has also an educational centre where children can receive some more information regarding the developmental stages of the birds. Suitable for all ages, this park targets the preservation of some specimens from extinction by transferring knowledge and common understanding.
Bali Chocolate Factory
The best way to entertain your children while in Bali is definitely to visit the Chocolate Factory. This activity is ideal for children above 3 years old as a visit there allows kids to observe the various stages of chocolate's production. In addition, kids are able to participate in a specially designed workshop during which they can learn how to make their own chocolate. The facility is located on the Eastern coast, at a seaside location and has also a playground where children can play together and enjoy their time there. Visiting the factory will also be great for adults as well, as it is the truth that everyone loves chocolate.
Green School Tour
Visiting Bali can be an exceptional opportunity to educate children about the preservation of the environment and the broader concept of sustainability. Bali's Green School targets to raise awareness about the core environmental issues by promoting sustainability. Children are taught specific courses aiming to empower them to become green leaders. This activity is ideal for children above 5 years old as it offers them a great chance to learn more about the curriculum as well as to participate in various educational games and activities.
Surf Boarding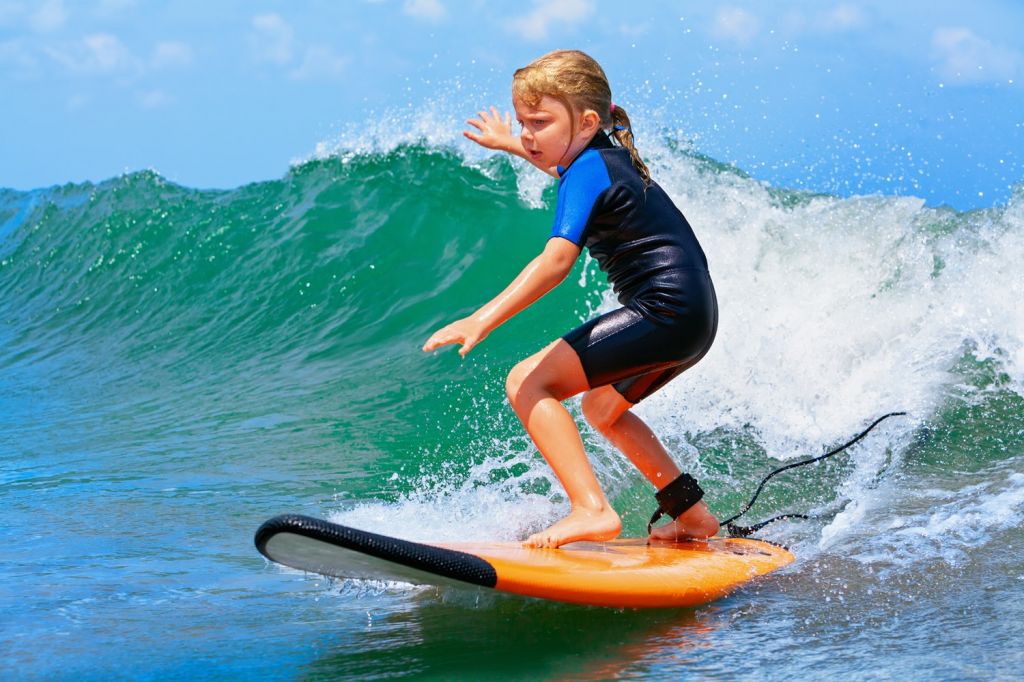 Bali is all about enjoying what the sea has to offer and traveling with your kids there would be a great opportunity to enjoy with them exciting and thrilling water sports. Among the activities that are ideal for children is surfboarding. Professional instructors offer courses to the kids on how to ride waves and teach them how to control the board and balance on it. This will be fun and full of laughter activity for all the family members as everyone is able to participate and enjoy it at its maximum. It has to be noted that, surfboarding is ideal for children above 8 years old. In any other case, parents should accompany their kids in order to assist them during the activity.
River Rafting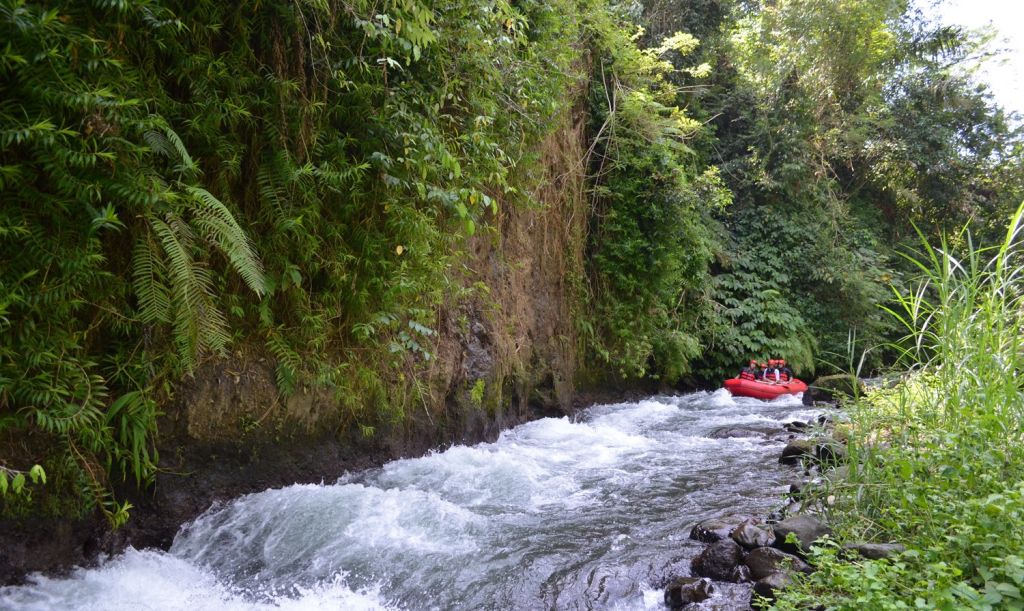 The exceptional landscape of Bali includes not only beautiful sandy beaches but also magnificent rivers. One of the best things to do while in Bali with your children is to enjoy a river rafting session. This particular activity will be pleasurable for all family members as it combines an outstanding landscape, excitement and adrenaline boost. Families with children can participate in a rafting session that has a lower difficulty level in order to teach their kids the basics of rafting and allow them to admire the beauty of nature. Ayung River is suitable for kids above 5 years old as it has smaller and easier rapids and lesser obstacles. Telaga Waja River features a more challenging rafting route and thus is ideal for children above 8 years old.
Snorkeling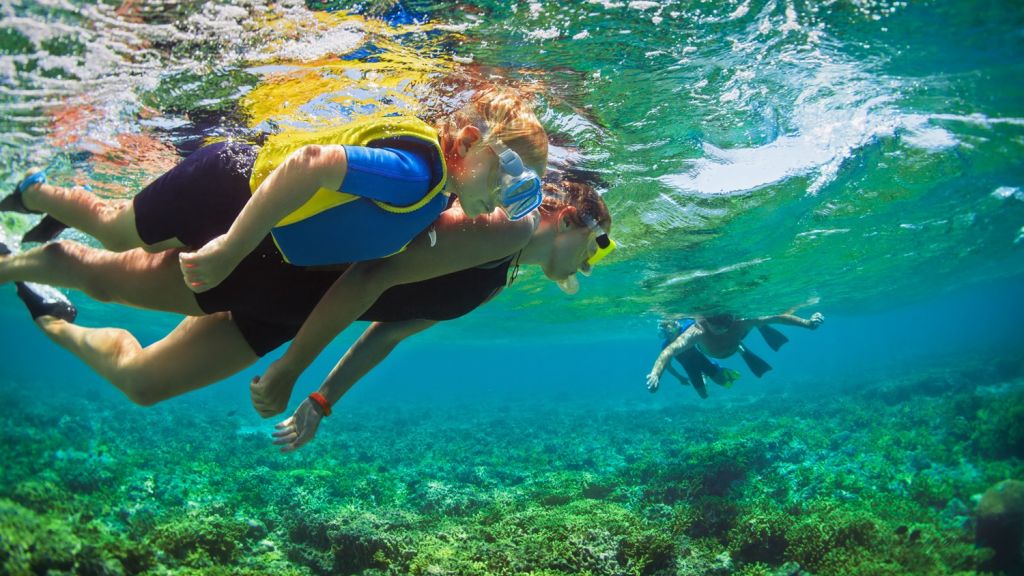 It is not a coincidence that Bali is among the world's top diving and snorkeling destinations. The outstanding beauty of the underwater world is perfectly paired with the impeccable variety of marine life that the sea hosts. Snorkeling with children will be an ideal opportunity to teach them about marine life while having fun at the same time. One of the safest snorkeling spots in Bali is found in the area called Tulamben. There, children are able to observe the shipwreck of USS Liberty that was sunk during World War II. In addition, the bottom of the sea has an impressive coral garden that is home to many sea animals such as butterflyfishes, octopuses and eels. This thrilling and fascinating activity is ideal for children above 5 years old.