8 Of Kenya's Most Beautiful Beaches | Traveler by Unique
Diani Beach, Kenya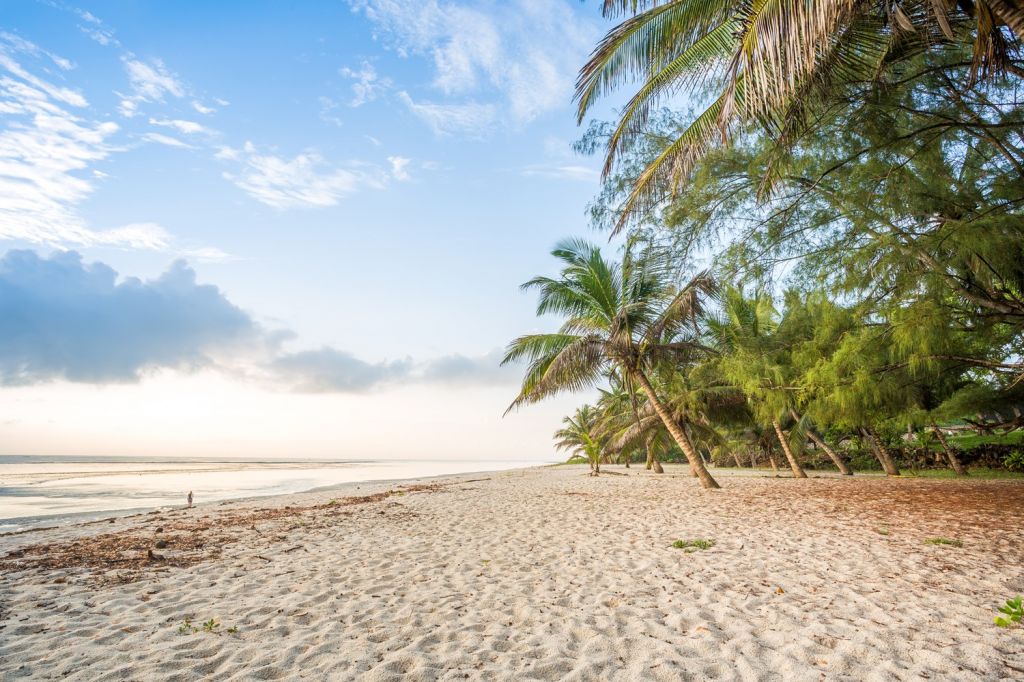 The best known beach in Kenya is Diani Beach. The beach is ideal for sun tanning and swimming. Tours for scuba diving, snorkelling, deep sea fishing, whale watching and glass bottom boats leave from the main beach area daily and there are several place to rent kayaks, stand up paddle boards and Jet Ski's.
Where to eat: Forty Thieves beach bar is always a fun time for travelers and locals ready to mingle. Sail restaurant and Nomad restaurant will also give you authentic flavors and incredible menus.
Things to do: The Columbus Conversation Center and the Kaya Kinondo Forest are both close to Diani Beach.
Malindi Beach, Kenya
Malindi Beach in Kenya has the best waves for surfing and body boarding. The golden sand meets with the crystal clear waters making pools, perfect for swimming or snorkeling. Many tour boats leave from Malindi Beach taking tourists deep sea fishing, water skiing, and scuba diving.
Where to eat: Baby Marrow has wonderful seafood and pasta dishes as well as homemade gelatos and ice cream.
Things to do: Visit the Malindi Market or Museum for a fun day full of history and culture.
Vipingo Beach, Kenya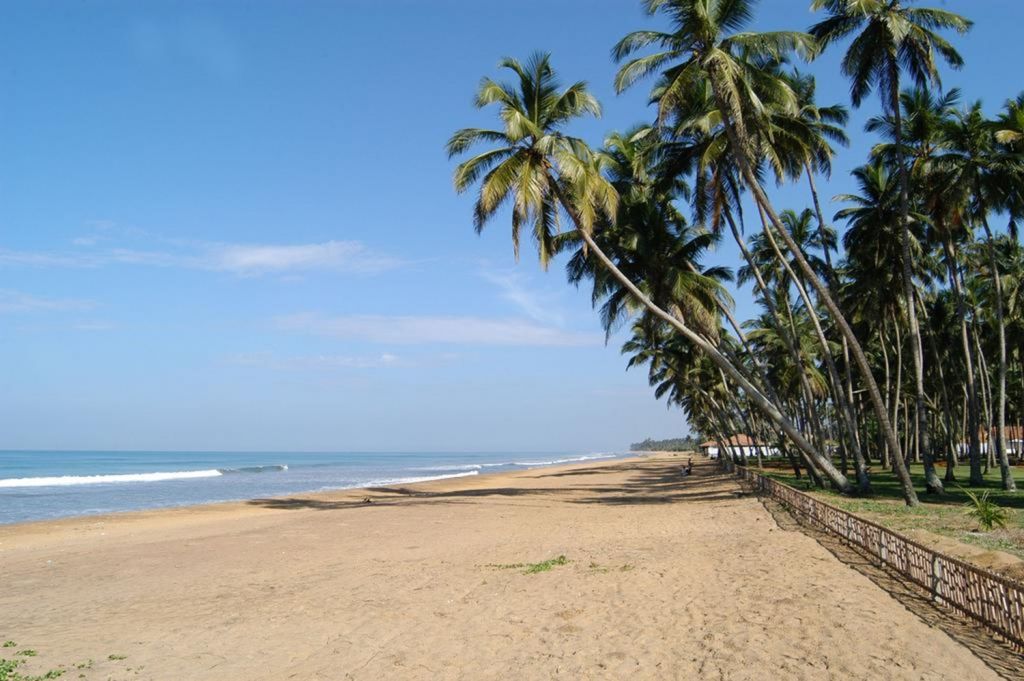 Surrounded by lush scenery and small Swahili villages, Vipingo Beach in Kenya is a secluded coastline ready to be explored. Enjoy a round of golf on the perfectly manicured courses, play a match of tennis, experience the trails by horseback and adventure through the warm sea waters. Scuba diving, snorkeling and Dhow cruises are all popular at the beach.
Where to eat: The Beach Bar, Yul's Restaurant and Monsoons Restaurant are all highly recommended in the area.
Things to do: Fish the shores of the scenic Lake Victoria or wander the Gedi and Jumba ruins.
Kiwayu Beach, Kenya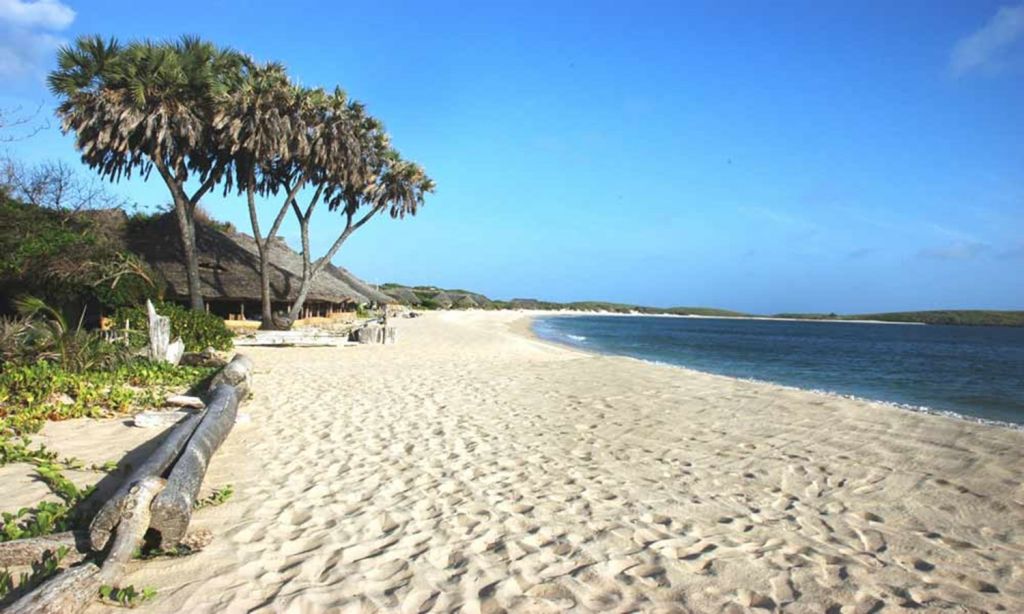 The quit beach of Kiwayu has a few local seafood restaurants but is known for the wealth of marine life. Dolphin watching, scuba diving and snorkelling can all be done at the beach, where you will see lots of tropical fish and bright coral reefs.
Where to eat: Stop by one of the local seafood huts by the beach, the price is good, the fish is fresh and the traditional food is mouthwatering.
What to do: Take a charter boat to the well-known area's for optimum dolphin sightings.
Lamu Beach, Kenya
The calm setting of Lamu gives the laidback vibe through the village pathways and the beach area. On Lamu you won't see many cars, as donkeys are still used. The charming town is full of great shopping, nature trails, beach paths and there is a wonderful vegetable market. The beach is perfect for turtle watching, swimming and snorkeling in the warm water.
Where to eat: Whispers Cafe has tasty authentic options with fresh fish always on the menu.
Things to do: Follow the pathways and explore the island. Find a secluded beach area and enjoy a picnic.
Watamu Beach, Kenya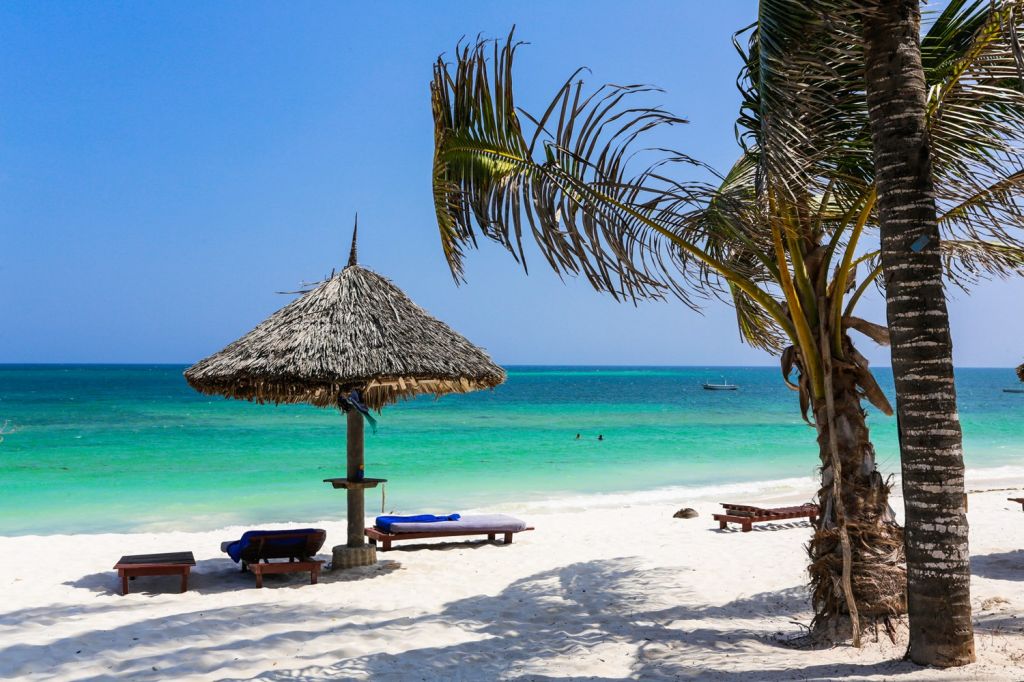 Tropical flowers, singing birds and tall shady palm trees line the scenic Watamu Beach in Kenya. The turtle watch draws in crowds every year and there is a local conservation that you can visit to take part in if you would like.
Where to eat: Crab shack is known for their flavorful lunch and dinner menu and delicious drink menu.
Things to do: Check out the Bio-Ken Snake Farm to see all kinds of snake sand reptiles.
Nyali Beach, Kenya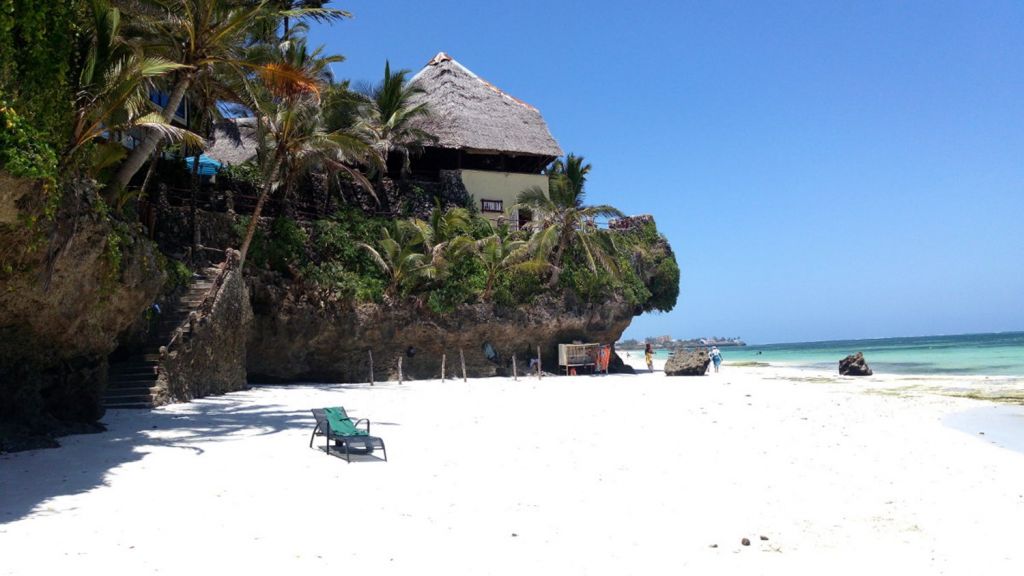 Nyali Beach in Kenya is located across the way from Mombassa. The gently sloped, sandy sea floor is perfect for swimmers and family fun for all ages. Long stretches of white sand are lined with large palm trees providing plenty of shade. There are long coral reefs located inside the close by, Mombasa Marine National Park which are popular for scuba divers and snorkelers.
Where to eat: Tamarind Restaurant, looks out over the peaceful harbor giving you the ultimate view of the sun setting.
Things to do: Mamba village crocodile farm, the largest Kenyan reptile farm. View many pools of crocodiles swimming and living their daily life. The crocodiles rang in age from 100 years old to new borns.
Tiwi Beach, Kenya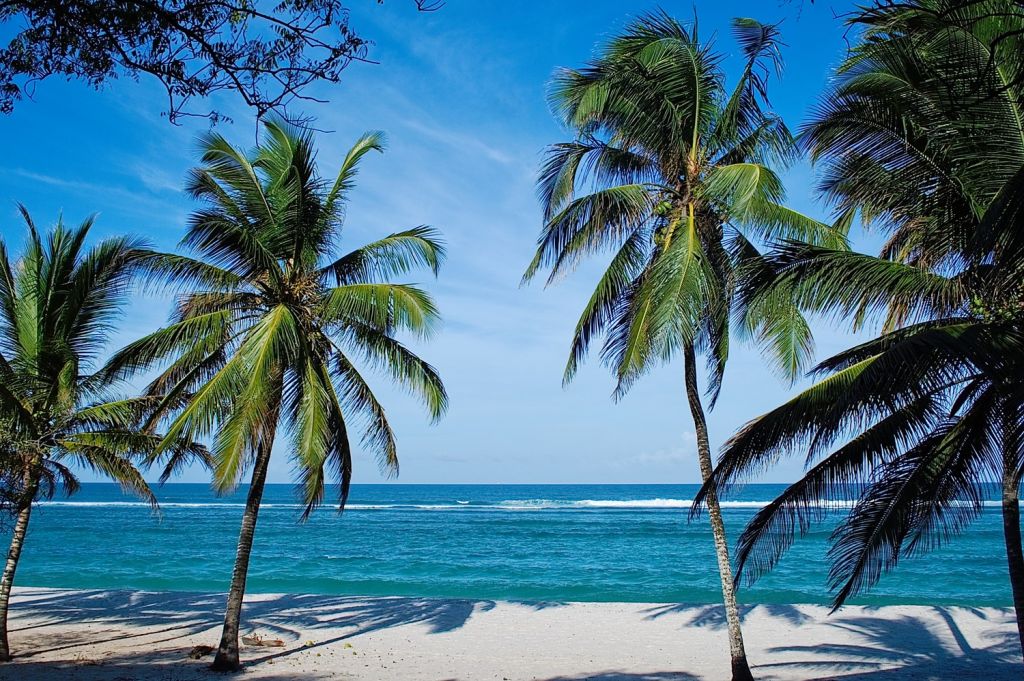 Tiwi Beach in Kenya is located about 17 kilometres away from Mombasa and is blessed with incredible white sandy beaches and clear turquoise water, perfect for snorkeling, paddle boarding or going for a swim. The beach is secluded and has its own coral reef which mimics the shape of starfish.
Where to eat: The Tiwi Sea Breeze Restaurant is open for lunch and dinner, and sits close to the beach. It has traditional Swahili recipes as well as fresh seafood and ice cold refreshments.
Things to do: Hammocks line the quiet beach area, under the shade of the palm trees. Relax on the beach with a book and a cold beverage to unwind for the day.