The variety of South African culinary delights is elaborate, owing to the number of influences that the cuisines have come across. The rainbow cuisines started with aboriginal African foods. A few of the preferences were inherited from colonial powers like Great Britain and Holland. This was further put into shape by people from a plethora of countries, including India, Indonesia, Germany, and France.
Let's take a look at some of the dishes from South African cuisine that delights the taste buds and senses endlessly.
Bunny Chow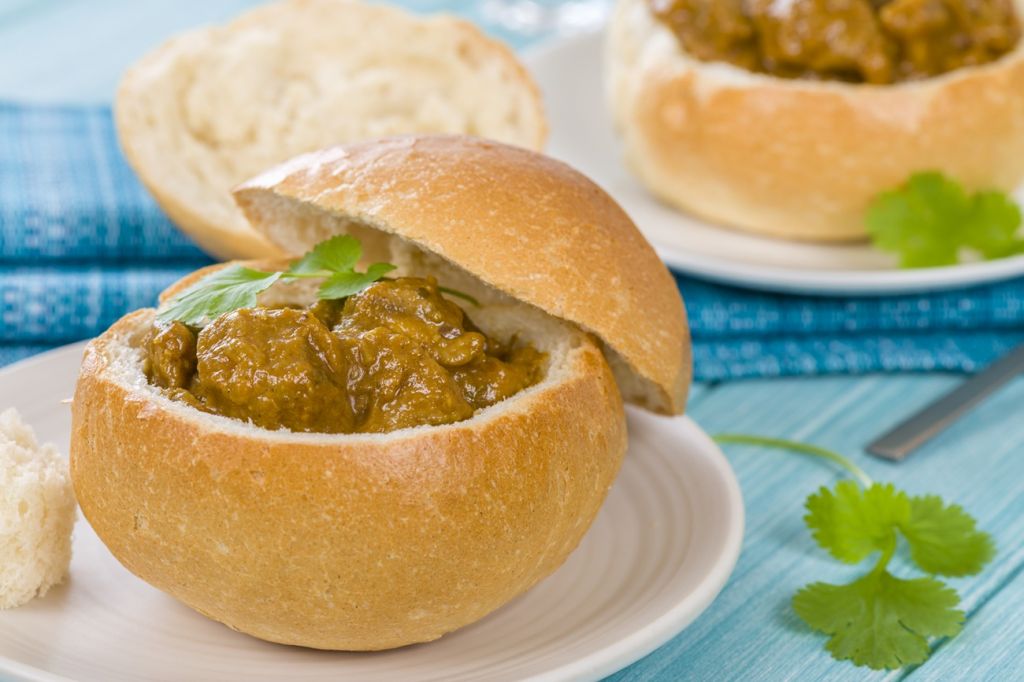 While the name implies so, bunny chow is not made from bunnies at all. The origins of the dish lie in Durban, and it is most frequently made with chicken, lamb or mince. A catchy point about the dish is that it is not served in a bowl. Instead, a half loaf of bread is first hollowed out and then filled right up to the brim.
This makes it a fine meal for tourists who like to go sightseeing by foot. The meal is most often inexpensive and fills up nicely as well.
Chakalaka and Pap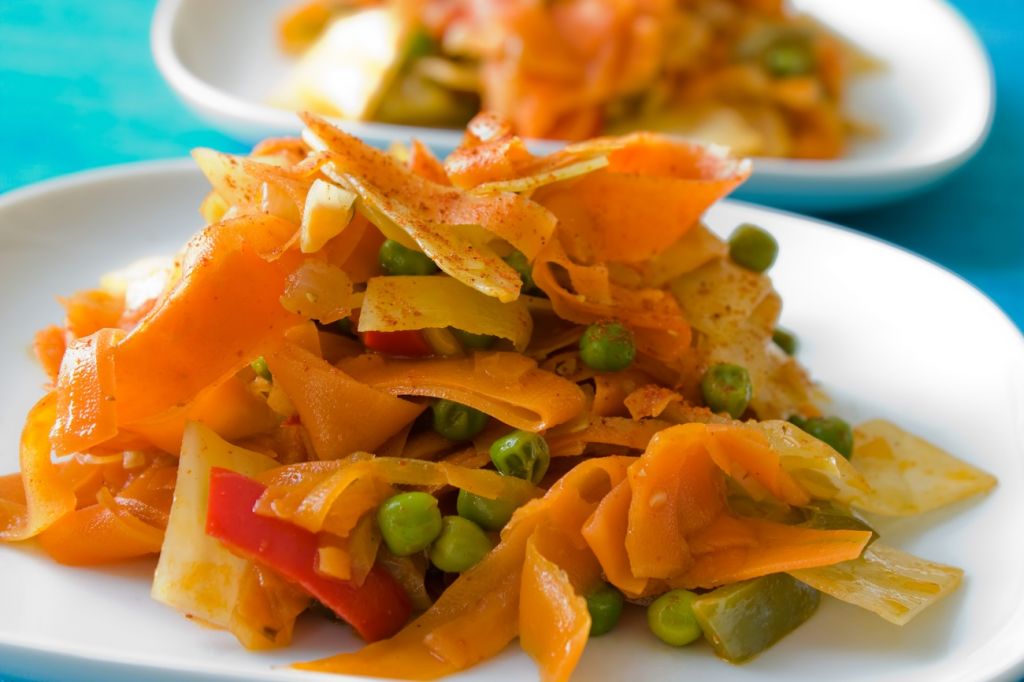 The name does sound unique and catchy but in South Africa. Chakalaka and Pop is a staple dish. This is essentially a nicely spiced up mix of cold vegetables such as carrots, tomatoes, and onions with beans and pepper. It is consumed by using a pap, which is a mix of maize and salt, to scoop up the Chakalaka and enjoy the meal.
Chakalaka often comes across as a preferred pre-dinner snack.
Koeksisters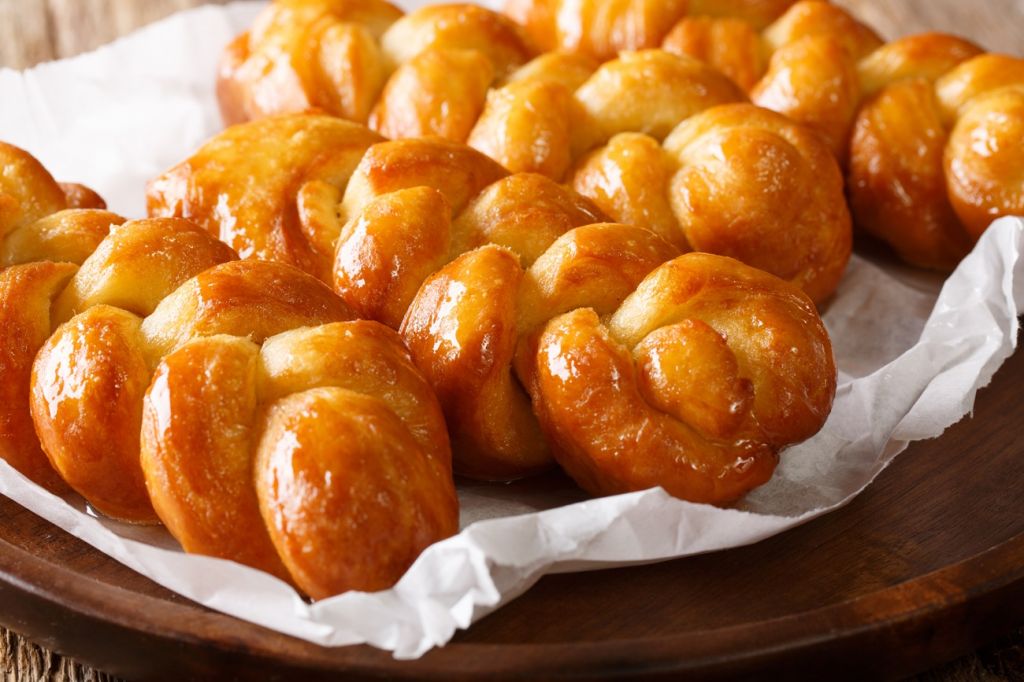 Koeksisters is a sweet delicacy prevalent in South Africa and closely resembles a doughnut. It involves fried dough which is dipped into honey and is braided into a long strip.
The dessert is common in Cape Malay, which is where its origins lie.
Gatsby
Gatsby is a king-sized sandwich which is a delicacy and fine filler at the same time, which gives the sandwich its glamorous undertones. Gatsby is essentially a foot long and stuffed up with a variety of fillings including chips. You can share the sandwich with up to four friends, which gives an overview of its size.
Amarula Don Pedro
Amarula Don Pedro is a beverage that South Africans adore and is a milkshake and a cocktail combined into one. The key underlying ingredients include Amarula liqueur, which is mixed with a hearty dollop of ice cream and a little bit of cream. This can be found at a number of restaurants all across the country.
Bobotie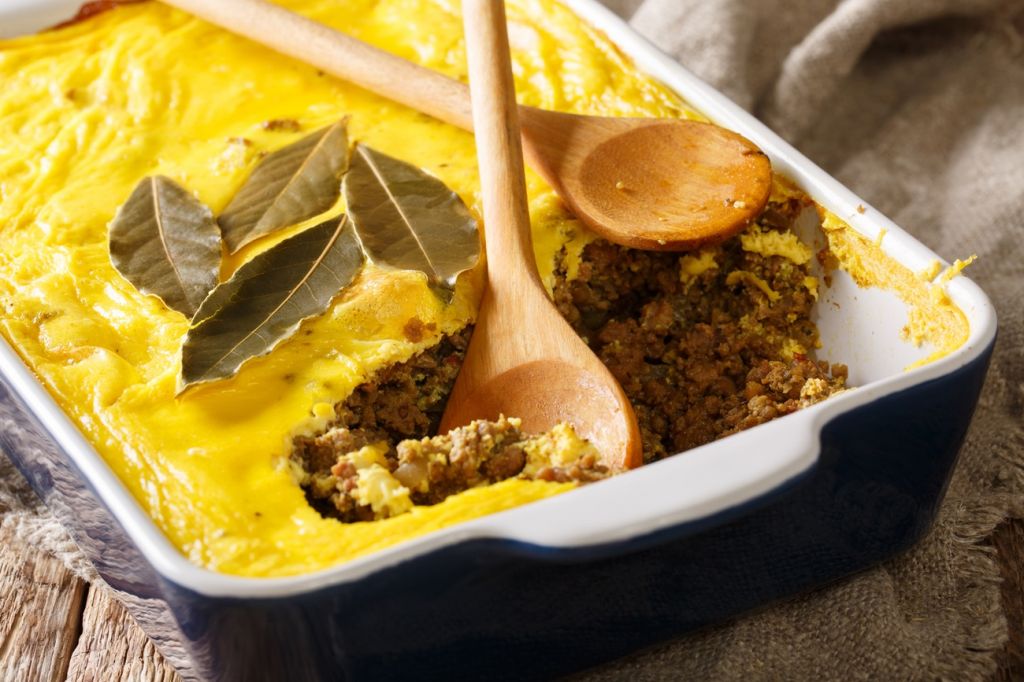 Bobotie is one of the most loved South African dishes and is reflective of the flavors bought over to the nation from Asian countries. For making bobotie, spices and raisins, along with ground meat are baked along with a savory custard topping. This is served with rice and chutney. The meat used is lamb, and can occasionally be an ostrich or venison.
The dish is sometimes known as a South African shepherd's pie and is a classy gourmet. It also has a bit of history associated with it and its origins lie in 1600, wherein Indonesian people arrived in South Africa. Around the 1850s, as Indians arrived into South Africa, they spiced up the dish with curries.
Tomato Bredie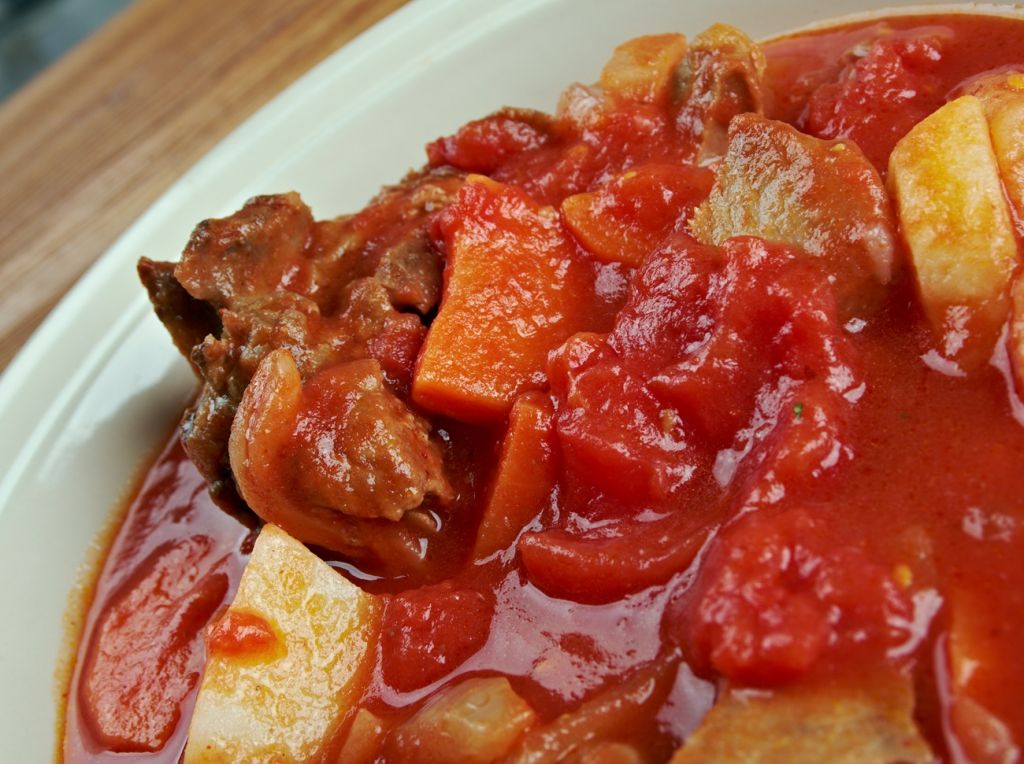 Tomato bredie is often seen as the South African version of stew and is also known as tamatiebredie. It is most often made with mutton by cooking the meat for a long duration. The dish is seasoned well, with cinnamon, cardamom, ginger, cloves, and chilly.
The dish was introduced to the South African cuisine by the Malays and is adored by the local folks and tourists alike.
Melktert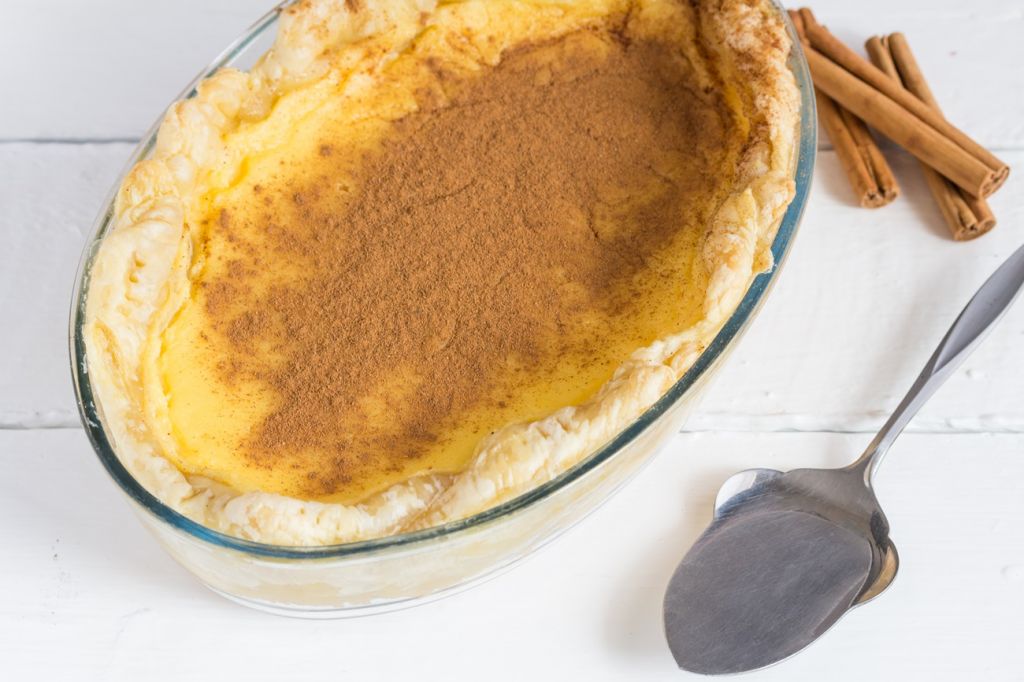 A much-adored dessert in South Africa is Melktert, which is also the Afrikaans for milk tart. This has a crust made from sweet pastry which has a filling made from milk, eggs, flour, and sugar. The high percentage of milk renders a unique flavor to Melktert. In some recipes, the custard is baked with the crust while in others, it is prepared in advance, and put atop the crust just before the dish is served. The dessert is then garnished with cinnamon, and the dish reflects strong Dutch origins.
The nation comes across as one of the top destinations for food lovers. South Africans love to cook outdoors over an open wood fire, and also have a taste for some refined desserts, which are often served with tea. A common choice among these is Malva pudding, a spongy and moist cake with a caramelized texture, rich in apricot jam. It is traditionally served with custard and ice cream.