Rhodes Gastronomy | Traveler by Unique
Traditionally, the Rhodes gastronomy depends generally on the legumes, cereals, olive oil, fish, fruits and vegetables. The Rhodes diet is based on the consumption of fresh fish, cereals, and fresh fruits, honey, and fewer dairy products. Rhodes diet has been known to be health-friendly which in turn cuts down on the numbers of ailments in the area.
Rhodes Island's gastronomy has evolved over the ages transiting from generation to generation until the present moment. Although Rhodes gastronomy has witnessed some influences in recipes due to the intervention of, and interactions with the Ottoman, Franks, Italians, and Venetians. Despite the effects of these influences, the gastronomy of Rhodes still keeps its uniqueness and tradition to date.
Typically, you can expect a table set of Rhodes to contain a variety of dishes with lots of vegetable green, legumes especially horse beans and broad beans, cereals, home-baked bread, olive oil, fresh catch fish and seafood from the sea. You will also find lots of high-quality meat, cheeses, Greek yogurts, fruit juices, thyme or flower honey. These combinations make for a balanced and healthy diet.
You cannot miss these delicious mouth-watering diets during your next tour of Rhodes which include:
Dolmades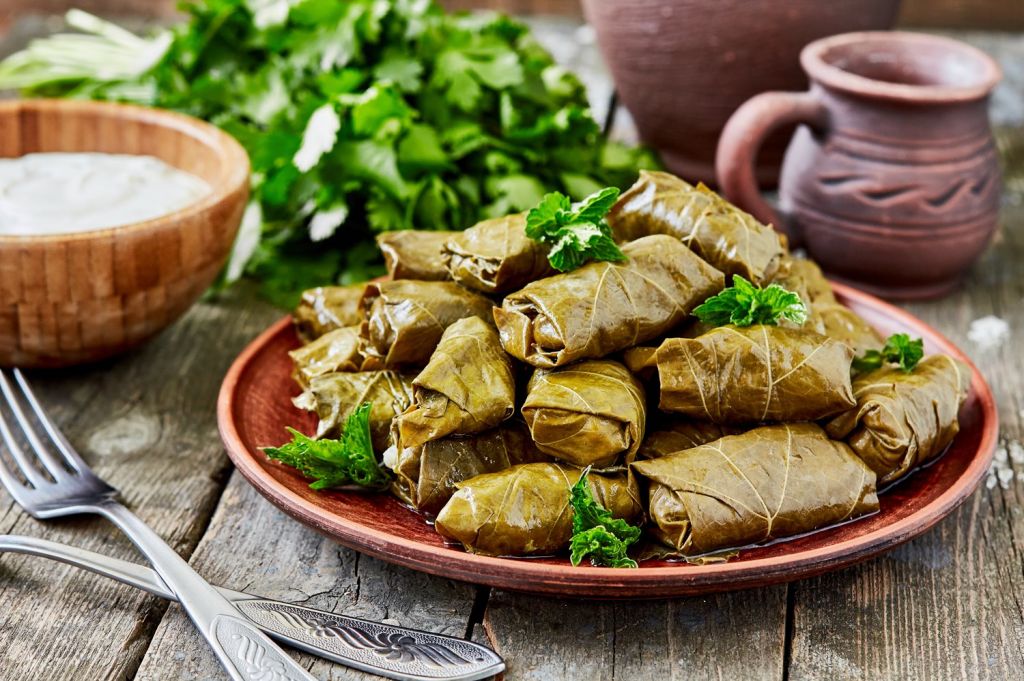 Dolmades come in different varieties depending on an individual desire and taste. Basically, it's made with vine leaf wraps stuffed with minced meat, long-grain rice, pine nuts or thyme and then baked in an oven. It is sometimes jacked with pepper.
Moussaka
Moussaka is typical of the Rhodes, which is usually oven-baked layers of sautéed aubergine (eggplant) together with minced lamb, onions, garlic, cinnamon, fried tomato puree, special spices, and cheese. Moussaka is usually taken with fruit juice or other accompaniment.
Olives and olive oil
The history of olives cultivation in Greeks dated back to centuries. This has greatly influenced the use of olives and olive oil in Rhodes and Greek in general. Olives are eating uncured or cured in brine. The olive oil, which is a clear, sweet-flavored liquid is used in cooking, used in salads, or as an adjunct to meals and for medical purposes.
Taramasalata
Taramasalata is a creamy blend of either pink or white fish roe (or sometimes a combination of the two types) with potato or bread. It is usually drizzled with olive oil or freshly pressed lemon.
Courgette balls (kolokythokeftedes)
This is a starter that you will not like to miss for anything. Made from grated or mashed courgette Sometimes a patty, sometimes a lightly fried ball, be sure to try these starters any chance you get. The fritter is usually made from grated or puréed courgette mixed with mint, dill, and other traditional spices. You can have this with tzatziki. Local traditional dishes
Octopus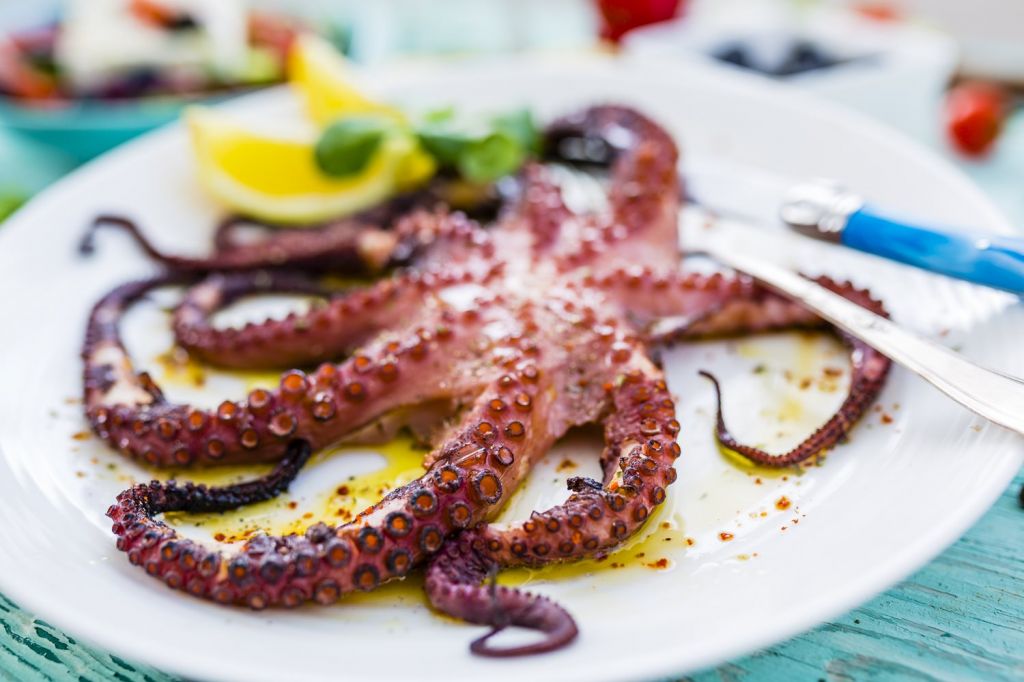 It is not absurd to so octopuses hung on lines to dry in many places in Rhodes. These dried octopuses are grilled or marinated; they are used as a delicious appetizer. When they are stewed up in wine, they are used as the main course.
There are several local traditional dishes you can savor on the Islands of Rhodes. You can try several of the delicious appetizers like pitaroudia - made of chickpea balls with onions, tomatoes, and chopped mint.
Some of the popular main dishes include Stew made of vlita and zucchini-balls and purslane, stuffed vegetables, kolokoudi, karavolous - snails cooked in tomato sauce with onions and cumins; goat cooked in long ceramic pot, goat cook with dry bean; and Amarangoi with skordalia which is much loved by the locals.