Live the ultimate luxury experience in Casa Ikal in Tulum, Mexico | Traveler by Unique
Mexico, Tulum
8 GU | 4 BD |5 BA | Private Pool | From $1700 USD/nt
The Casa Ikal is located in the north of Bridge of Boca Paila just a mile away and 15-20 minutes from the Tulum. Close to nature, facing the Caribbean Sea, the villa is splendid in its being & quality. The archaic reflection of the historical frame of the Mayan civilization, it perfectly describes the honest and friendly nature of the natives.
Exclusively available and rich in style, the villa comprises of one king-size bedroom, one queen size bedroom, two 2*single beds' rooms, with bathrooms having a bathtub, shower 7 toilets. An open under-the-sky setup is done for the dining room. Lounges, living hall, infinity pool, yet every facility one can think of is provided in it. The residents can have a perfect dinner under the sky in a calm and cozy ambiance. Scenes from the poolside are energizing and beautiful. Water waves crashing onto the beaches, tall palm trees' leaves soothing rustling sound of the leaves feels like a hymn to the ears. The Casa Ikal has a properly wired electronic system and continuous water availability. Plush green garden with lawn table and chairs are present so the visitors can enjoy an evening sitting together. ("Casa Ikal: Luxury Retreats")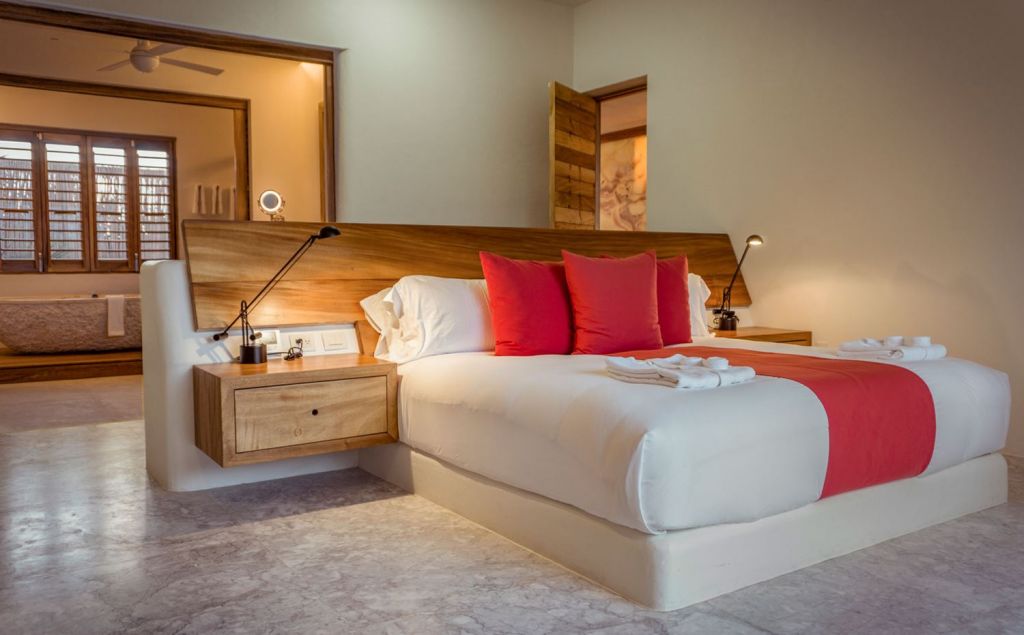 Furniture in the halls, bedrooms and corridors is made up of top quality wood & metallic framework. Imagine waking up and watching a spectacular sunrise from the bedroom window, with coffee in your hands listening to the birds' chirping, an ideal way to start your day off. Facilities like Wi-Fi, iPod dock, television are available. The kitchen is immaculately designed 7 well set with refrigerator, modern appliances, coffee maker, oven, utensils, pantry and what not. A chef is all the time available to make you delicious dishes representing the local culture of the region or if you have a dish in your mind you can ask for it. Cleaning services are provided. People can ask for a chauffeur or a car when they need it. Baby-sitting service can be requested for infants and younger children. Cinema hall with a projector is one of the unique facilities available in the Casa Ikal so the guests can enjoy a movie night. Walking barefooted on the white sandy beaches will refresh your mood.
The taste of the luxurious & charming lifestyle tourists can avail at Casa Ikal is once in a lifetime experience, feels like a scene out of a fairytale.
Playground, parks, water sports & other activity spots are nearby. Churches, swimming arenas, library, surfing, sailing, cruise tours are provided & located within the range of the place. Restaurants are mere 10 km away from Casa Ikal so families can dine out whenever feeling not eating at home. Professional golf courses & tennis courts are there to keep you in form and ready to go all the time. Late-night strolling through the streets around the villa proves to be another delightful experience. Bars are located steps away to get a hold of wonderful nightlife experience.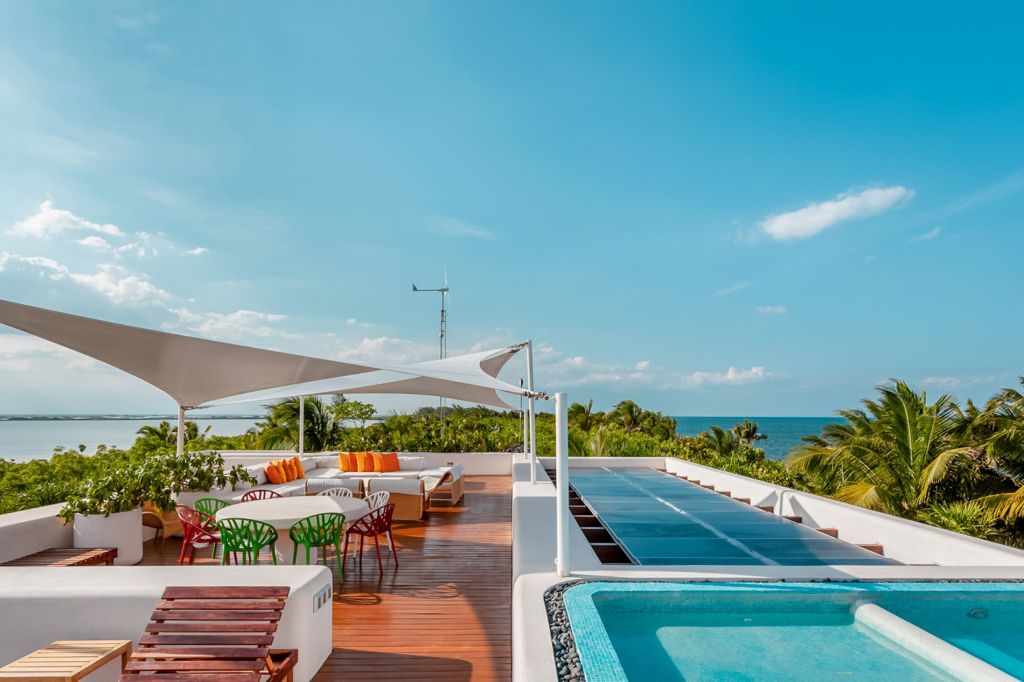 Grocery stores, Police, Hospital emergency medical care, pharmacy, laundry facility to get your clothes washed on time, spa & massage & fitness center is another popular go-to place to keep oneself fit and fresh, post offices, mini markets all of these services are easily accessible and are located within the perimeters of Casa Ikal.
Rent rates are variable in different seasons. On special occasions i.e. Thanksgiving, Christmas, New Year week, etc. we see a surge in the rates but additional facilities and activities are provided to make your trip ever memorable one.