Food and Drink in Tulum | Traveler by Unique
It is a great thing to have full information on what to eat and drink and, most importantly, where exactly to get what you want. For instance, if you are keen to have a taste of wood-fired mariscos and mezcal in the jungles of Tulum, you need to know where to get it.
We have carefully prepared a well-researched list of the best food and drink you will like in Tulum and where to satisfy your cravings. The beaches in Tulum are the most enchanting in Yucatan. You can stroll into any restaurant along the beach and order for food and drink of your choice, even if you are not a guest in the hotel.
1. Chamicos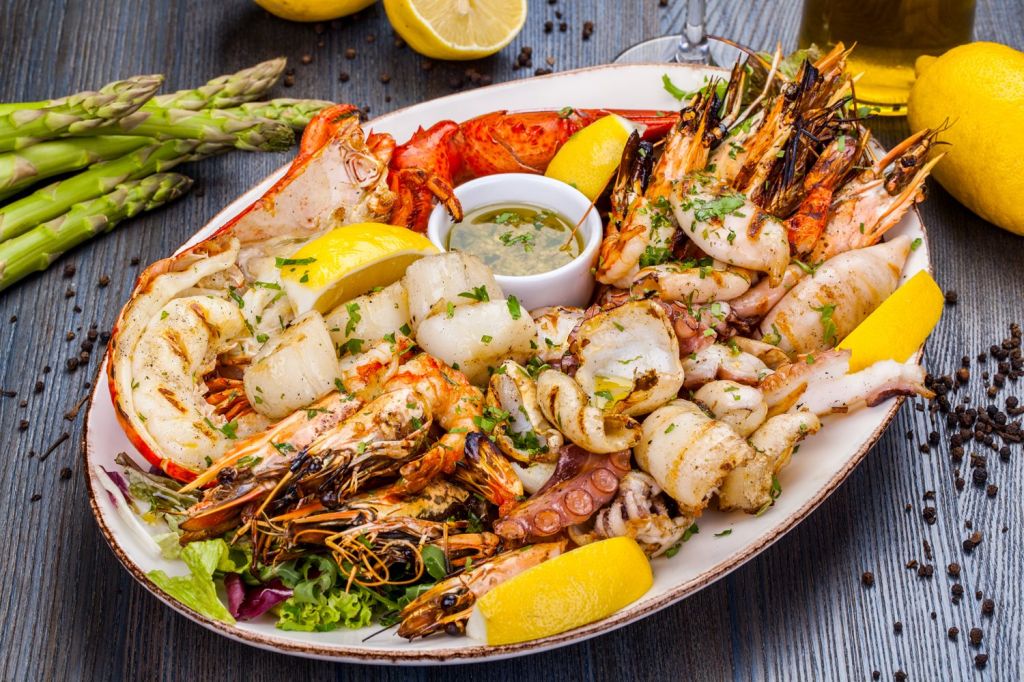 Chamicos is located on Soliman Bay, about 28 minutes' drive from Tulum. This is a great place where you can enjoy cheap and fresh well-spiced mariscos grill done over wood-fired props. After that, a Corona beer will be the perfect ending!
2. Cetli
Cetli is a great place to get the best and real Mexican taste of the true Mexican restaurant and cuisines. It is truly a representative of Mexican traditional and cultural culinary display of the slow-cooking Mexican style. Great recipes and delicious jellies are some of the trademarks of this spot. The owner, Claudia, had established deep-rooted Mexican recipes that thrill thousands of tourists over the year. You can be thrilled when you pay a visit to this lovely joint.
3. Sahara Café
This hotel/restaurant blends Mexican and Italian classics that tinge your curiosity with fish carpaccio or lobster. The restaurant uses pure local ingredients are used on fishermen's freshly caught by the owner of the restaurant to create the un-matchable standard in town. The warm reception you receive is a melting-magnet that melts your heart.
The romantic night atmosphere is very enchanting, which transcends into the idyllic garden fun with up-lit palm trees and lanterns and centrally-placed glass-encased open fire. You can enjoy a dinner of beef filet in a special Cabernet sauce, a menu in its own class.
4. Charly's Vegan Tacos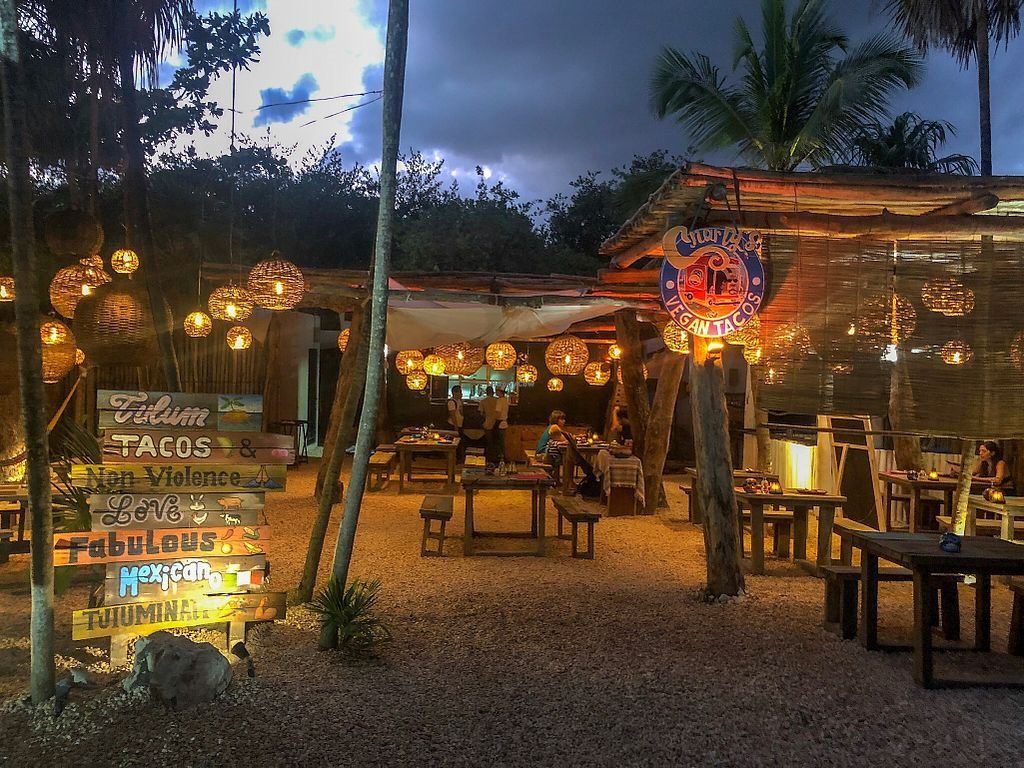 There are a few sprawling vegan spots in Tulum, but Charly's Vegan Tacos is uniquely different. Though vegan, but with some elements of variation, opened to all to enjoy the magic recipes of Charly with the real Mexican cuisine in the fresh-air settings. You'll notice quite a few vegan and plant-based spots in Tulum, but what we love about Charly's is that it doesn't feel overtly vegan. Anyone can go here and enjoy chef Charly's healthier take on authentic Mexican cuisine in this open-air setting. Order the taco trio to get a taste of multiple unique flavors!
5. Antojitos la Chiapaneca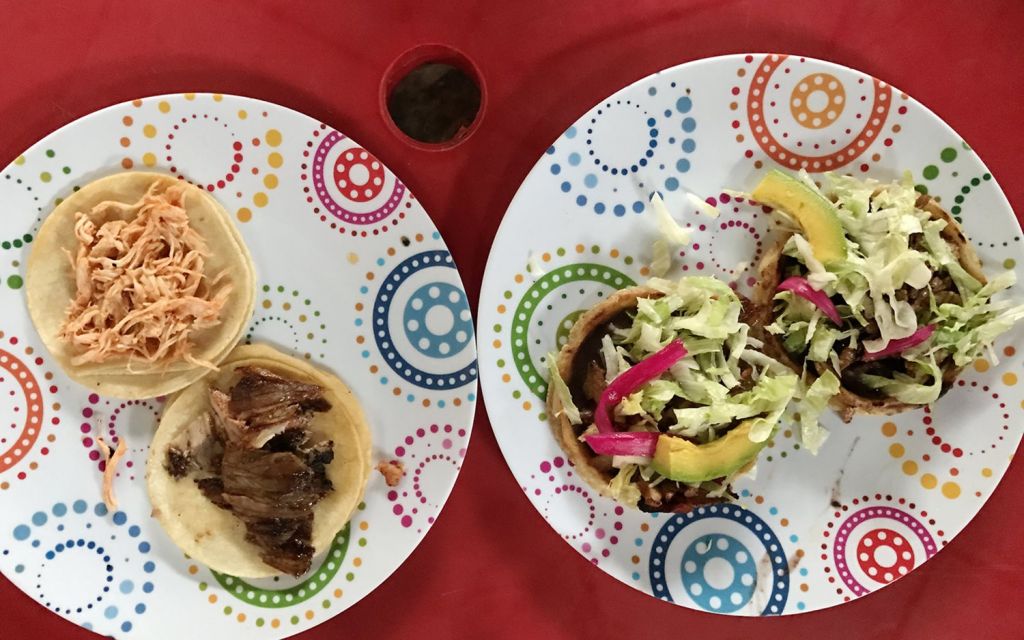 Go for a taste of spit-roasted meat in Antojitos la Chiapaneca. The best taste of tacos al pastor is very much guaranteed at the Antojitos La Chiapaneca at very affordable prices too; just 10 pesos for pop along with other cheap Yucatan snacks.
6. Kitchen Table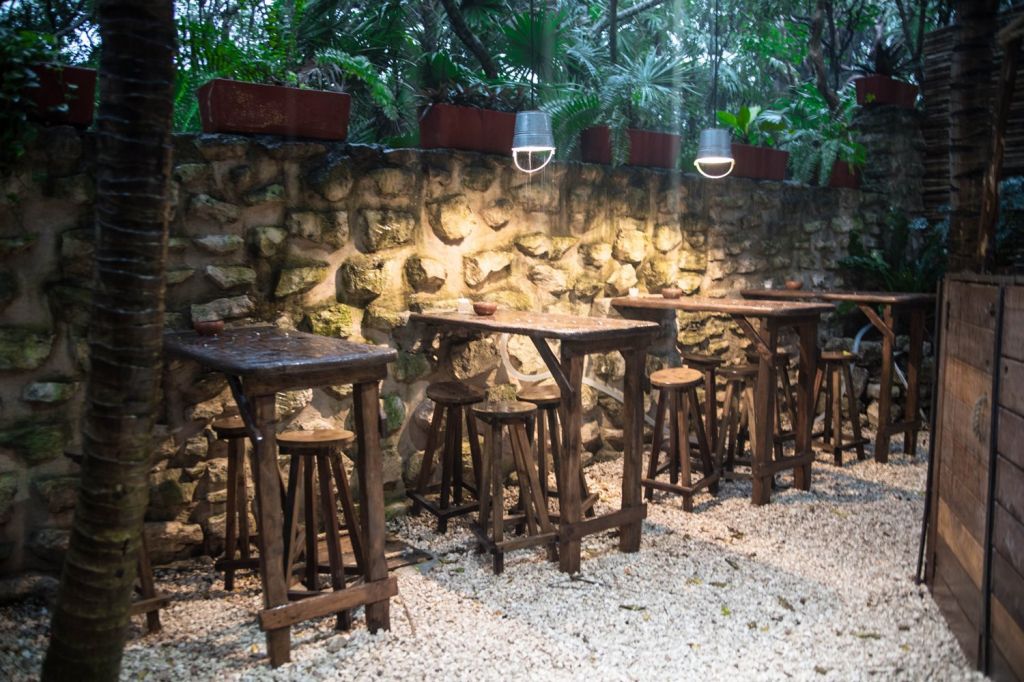 Kitchen Table is very similar to Hartwood's wood-fired cookery in the culinary directive. Its location takes advantage of the across the Mezzanine side of the hotel zone. It hosts a display of wooden tables for visitors to have a feel of both local and seafood cuisines. They serve the best huitlacoche quesadilla and fruit cocktail followed by the charred octopus.
7. Casa Jaguar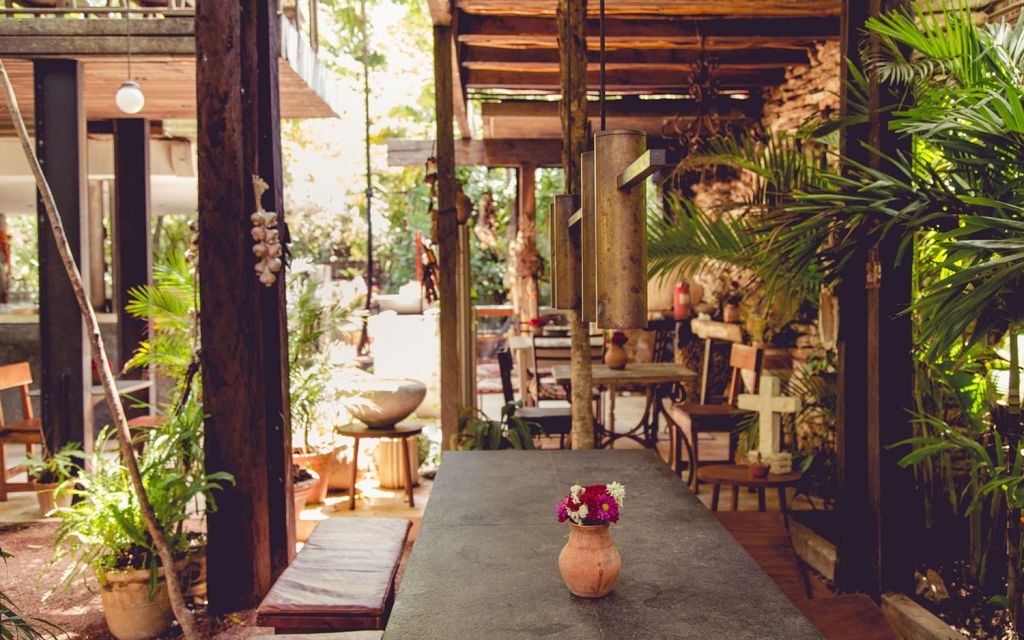 Casa Jaguar is a great place to relax and have some food and drink. It is a restaurant and bar set up and known for rustic wood-fired proteins. This is a prime place in Tulum suited for 'before and after dinner enjoyment with friends' with jungle-like kind of feelings. You can sit to enjoy the usual house cocktails or create your own customized drink from the bar display of ingredients.
8. Todos Santos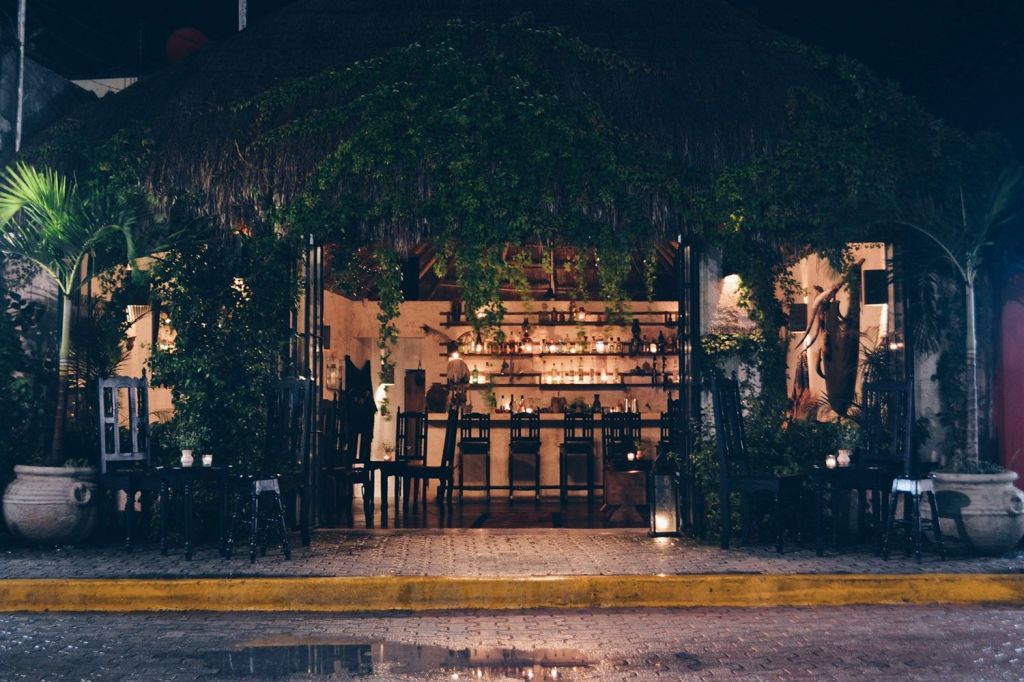 Todos Santos is another new bar deep in town, which is an offshoot of Casa Jaguar. Todos Santos offers a great serene atmosphere under a dimly-lit bar. They serve a selection of fresh fruit, mescal-filled tipples. You can get your drink either flavored with mango, coconut, or guanabana. Todos Santos offers you a break from the beach environment.