A weekend break in Ibiza | Traveler by Unique
Ibiza Town is a great place to base yourself when you will be in Ibiza Island as some of the city's most popular attractions are within easy reach. The Necropolis del Puig des Molins and Figueretas Beach are just two of the popular places to visit. The beaches of Las Salinas, Playa den Bossa, and Cala Jondal and the various clubs and resorts add more reasons to choose this island and spend a perfect weekend with your friends or your loved ones.
You can have the best of Ibiza within your short visit by traversing the great fun-spots of Santa Eulalia del Rio, the beautiful Cala Benirras, check the wonderful network of medieval underground caverns and savor the beautiful beaches of Playa den Bossa, Cala des Moro, or Cala Gracio. Either you love wild parties or moderate night parties, Ibiza has what you need to enjoy a fun-filled weekend of partying at any of the great mega-clubs like Privilege, Mie Ibiza, Pacha, Lio Ibiza or Swag Ibiza Club.
From Ibiza airport, you can choose to get to the town by either using a taxi which costs an average of 45€ or ride the bus for something like 4€. You may also opt for a transfer arrangement.
Where to party in Ibiza for the weekend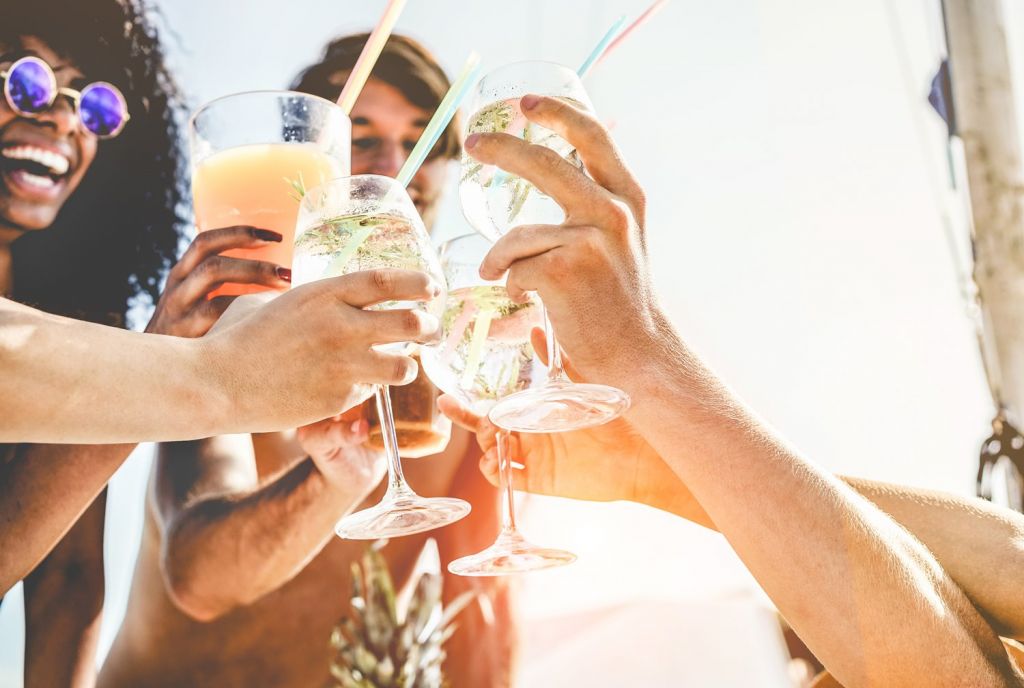 Surely, if you are the partying dude, your choice is unlimited in and around this party-centric town of Ibiza.
Check out the Amnesia Club that opens from 11:30 PM with outdoor seating and serves great cocktails. It is a casual nightclub with no curtailing dress code.
Like the wild-eccentric night party, head on to Privilege Ibiza. Another casual nightclub. You have all the privileges to seat outdoor and throw yourself up for the cocktails.
Pacha Club is cozy and a place for an open declaration of love. With a bold enchanting environment, you can dine, drink and dance in a night of great fun. This nightclub offers Restaurant and VIP table reservations. However, men's dress code is a nice pair of jeans or pants, a shirt, and casual shoes. So, don't go to Pacha in your sneakers, flip flops, and sleeveless shirts or short pants.
What else to do in Ibiza?
If you have some hours to spare during your short weekend visit to Ibiza, consider visiting any of the hippy markets most especially the Las Dalias market - San Carlos which operates on Saturdays from April through October usually from 10 am till 8 pm even in winter. You can get some memorable souvenirs here.
If you are a beach person, Ibiza has many beaches to relax or swim. You can get down to the fine sandy beach of Playa Figueretas, Ses Salines, Talamanca, Cala Xuclá, or Cala Benirras.