Best Local Restaurants in Sanur, Bali | Traveler by Unique
Warung Baby Monkeys
At Warung Baby Monkeys restaurant, they serve breakfast, lunch, and dinner. They serve Asian and Indonesian cuisine and have vegetarian and vegan options. The outdoor patio is a nice place to spend an afternoon or evening, enjoying some tasty food and a cold drink, plus the portion sizes are generous! The restaurant is decorated with brightly painted tables, chairs, and stools and there is artwork on the walls and hanging from the ceiling.
What to order:
Tuna steak, BBQ chicken or try a traditional Balinese dish Mio Goreng.
Warung Makan SMS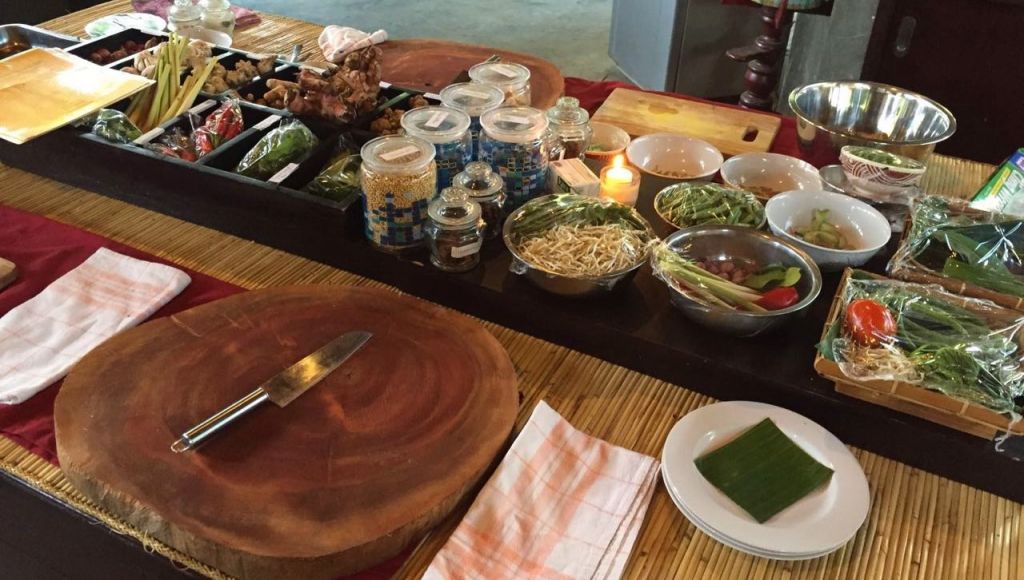 At the Warung Makan SMS restaurant, they serve Asian, Indonesian and International cuisine. They have vegetarian and vegan options, and a lot of the food is made from local ingredients. The restaurant is a small, family-run business that is only open for dinner and drinks from 6pm-10pm. The recipes they use are all very authentic and they have plenty of options including seafood dishes, ribs, pad Thai and spring rolls.
What to order:
Beef rendang, coconut pancakes, nasi goreng, and the pad Thai is known to be some of the best you can find in Sanur.
Canang Kitchen and Bar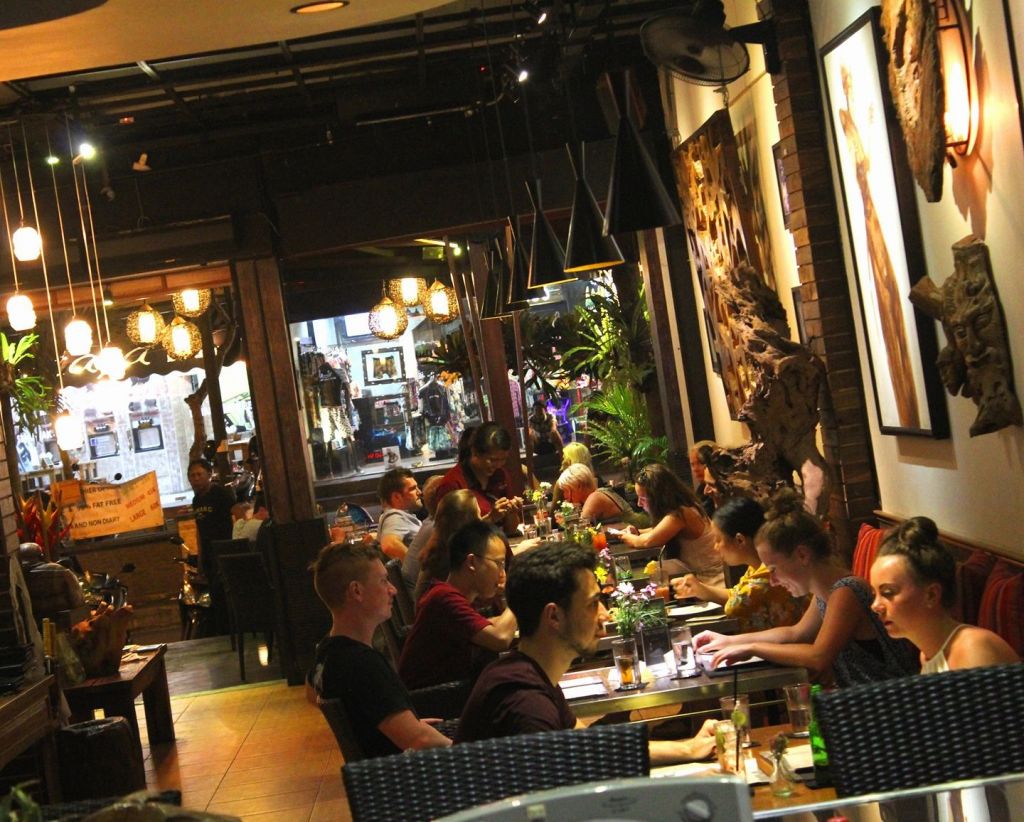 You can find a big menu with Asian, Indonesian, International and European cuisine. Fusion recipes have been created to delight your taste buds. Many of the ingredients used are sourced from local farmers. They are open for lunch, dinner, and drinks. Choose to sit inside or on the outdoor patio while you enjoy your meal. The restaurant has a fun and happy vibe, and you know you will have a good time here.
What to order:
Nasi Goreng, pizza, seafood, and fajitas. Don't forget to try out one of their amazing desserts off the dessert menu.
Warung Amphibia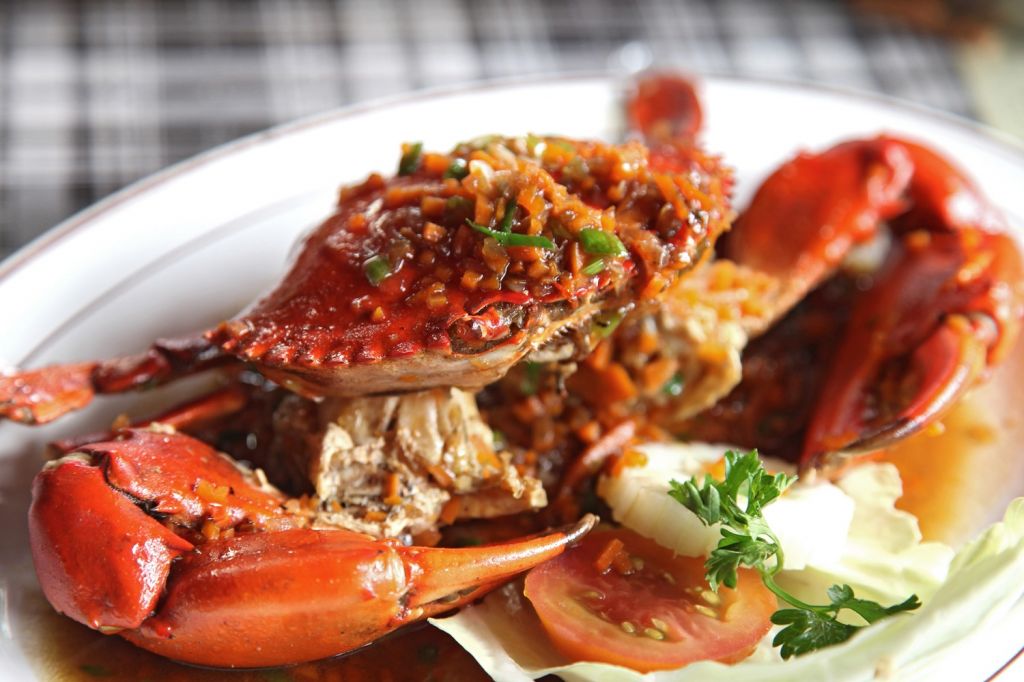 The Warung Amphibia serves Asian, Seafood and BBQ cuisine, has options for both vegetarians and vegans, and has many options for local dishes. The resultant is open for lunch and dinner. It is located right on the beach and has seating for you to stay and eat your meal, or you can order to take back to your spot on the beach, or your hotel on the way home from the beach. The outdoor grill is used to cook most of the food, giving it a rich and juicy flavor.
What to order:
You will defiantly want to try something off the grill. Crab, lobster, and prawns are very popular, and the mixed Balinese vegetables are incredible.
Gong Restaurant
For traditional Indonesian cuisine, Gong Restaurant is the perfect place. Their menu includes a variety of vegetarian, vegan and gluten-free options and they are open for brunch, lunch, and dinner. They use a blend of exotic spices and flavors and use fresh local ingredients to make their food notably delicious. There is a pleasant seating setting outside and there is a lovely garden you view from the window if you are sitting inside. They have top-notch service and accommodations for large groups and business meetings. The Gong Restaurant is another very romantic spot in Sanur.
What to order:
Crispy duck, lobster, and prawns. Their homemade soups are also a great side dish or appetizer.
Kayu Manis

The Kayu Manis restaurant in Sanur serves Indonesian, Asian and European cuisine and is vegetarian-friendly with gluten-free options. The quality of their food is known to be some of the best in Sanur. You can get some mouth-watering surf and turf at Kay Manis, along with other fresh seafood dishes. The small restaurant has an open concept that makes it feel very spacey. The chefs are consistent when making food and plating it, and won't let a dish go to a customer unless it is perfect. They are open for dinner and late-night drinks.
What to order:
Balinese chicken, duck breasts, seafood, and the pumpkin soup is a nice add on to any meal.