Tropical island getaways around Phuket | Traveler by Unique
Koh Phi Phi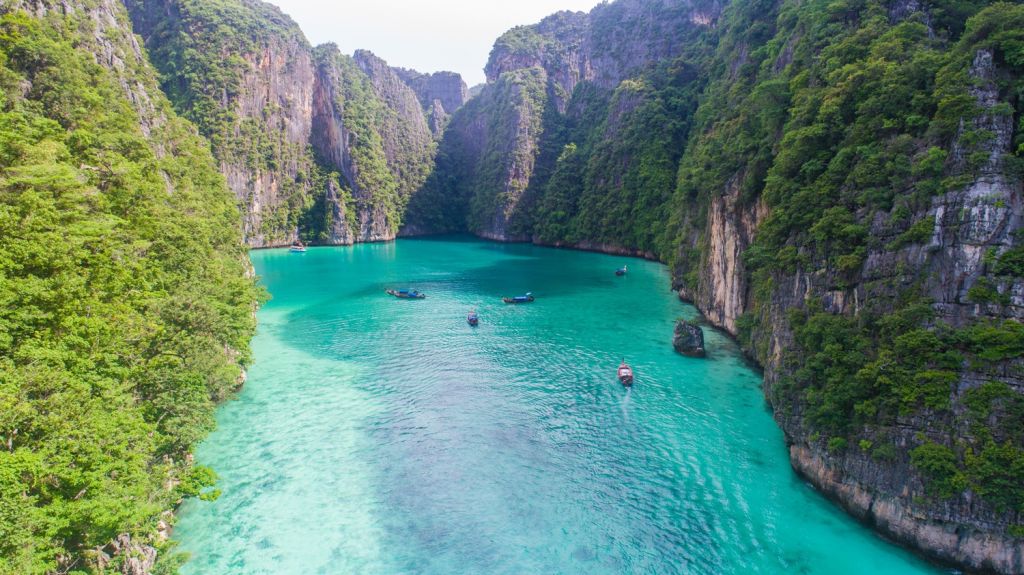 Koh Phi Phi is one of the world's most luxurious destinations and its popularity was dramatically increased as it was presented in Hollywood's movie called The Beach. Phi Phi Islands can be easily characterized as a heaven on earth. The beauty of the scenery and the emerald waters that surround these Islands are one of a kind. Its proximity from Phuket, almost one hour away via ferry boat, makes this island a preferable option for travelers. Despite the masses of tourists, there are many secluded and isolated bays with white sand and tropical flora that provide the perfect spot for privacy and isolation. Dramatic and imposing cliffs and exciting rock formations will take your breath away when observing the panoramic views that they offer. It has to be noted that Koh Phi Phi is a national park as it is home to rich marine life and tropical forests.
Khao Phing Kan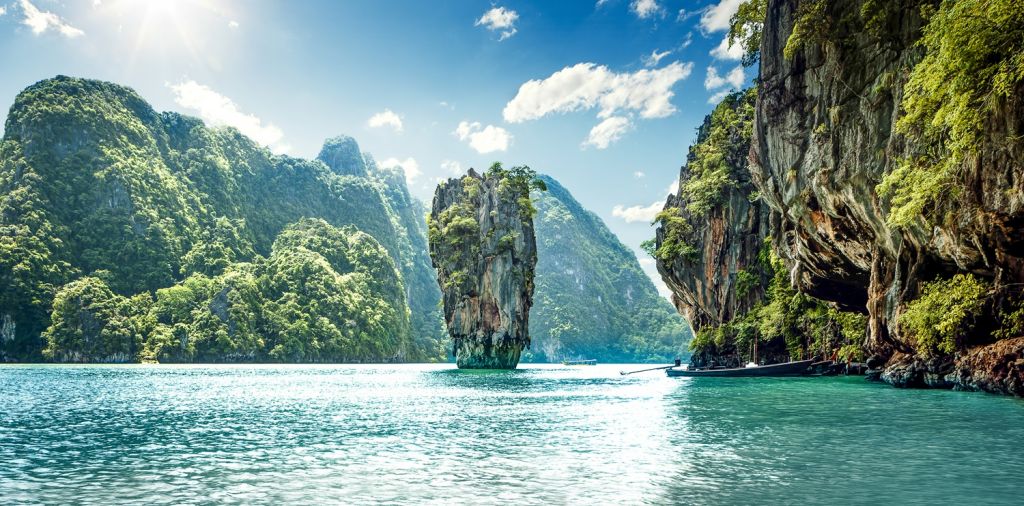 Thai islands are of unique natural beauty and it is not a coincidence that they provide the perfect sceneries for movies. Khao Phing Kan is another island that is close to Phuket and was featured in the movie The Man With The Golden Gun. Also known as the James Bond Island, Khao Phing Kan is one of the most serene and quiet islands around Phuket. The island is famous for its limestone formations and for its funnel-shaped rock which is among the most photographed spots in Thailand. This destination is all about laid-back and relaxing holidays and for those who seek to immerse themselves into an endless exploration of nature. The waters are crystal clear and calm allowing visitors to enjoy, except for swimming, other activities like kayaking. For nature lovers, mangrove forests are also a great spot for kayak and further exploration.
Similan Islands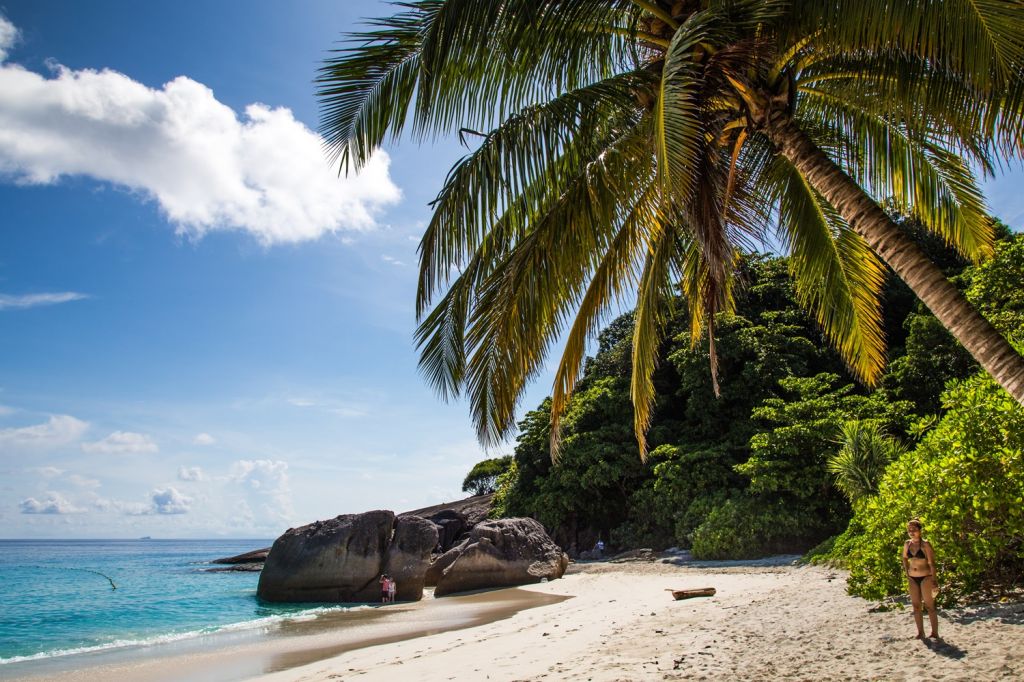 Another excellent tropical getaway around Phuket is the group of islands called Similan. Tranquillity and privacy are what characterize better these Islands. Visitors are thrilled by the beauty of nature as the unspoiled sandy beaches and the tropical forests create a unique exotic landscape. The most interesting fact is that the Similan Islands are among the best destinations in the world for scuba dive. The crystal clear waters allow good visibility of the outstanding coral deposits that the Islands have.
Surin Island
Forming part of the broader Mu Koh Surin national park, this island has its own special charm and a unique atmosphere. Surin Island is mainly known for offering a truly unique experience to its visitors. The infamous whale sharks can be found in the waters that surround the island and form a truly spectacular must-see attraction. As they pose no danger to humans, whale sharks tours are among the excursions that the locals offer in an effort to entertain the visitors. For those who prefer to enjoy relaxing holidays, Surin Island has a variety of beautiful beaches with warm waters that are able to satisfy visitors' needs and requirements.
Koh Hae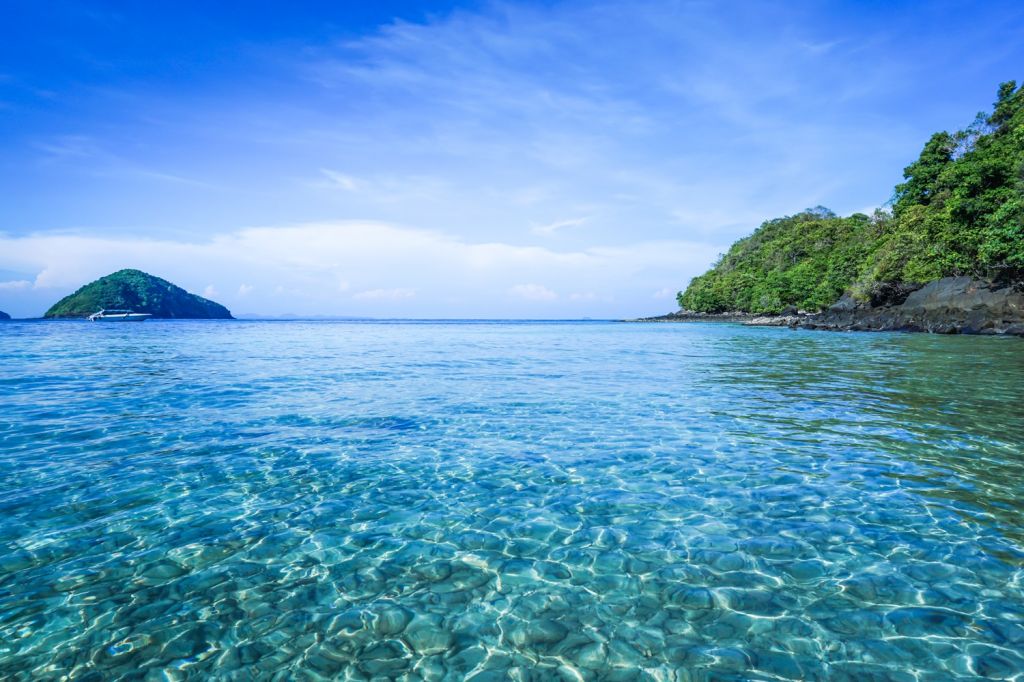 Koh Hae or Coral Island as it is also commonly known as one of the closest tropical island getaways around Phuket. Therefore, the island can be overcrowded as several speed boats and private yachts arrive there on a daily basis. At the most famous beach of the Island, the Long Beach, masses of tourists enjoy swimming into crystal clear waters and sunbathing under the Thai sun. However, for those who prefer a less crowded location, within walking distance, the Banana Bay seems to be the ideal spot as it offers a more quiet and relaxing atmosphere.
Koh Bon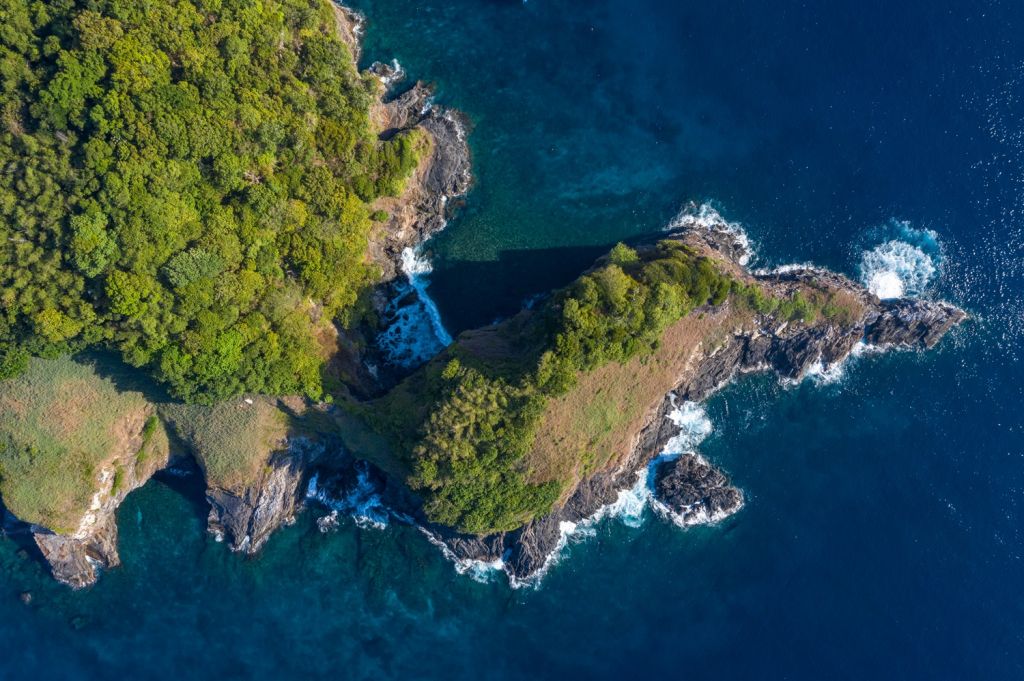 What makes this island truly spectacular is that, although close to Phuket is a relatively quiet and not crowded destination. Therefore, it is one of the best options for those who wish to stay close to Phuket but away from the masses of tourists. The most interesting highlight about Koh Bon is that the beaches are home to crabs. Due to the fact that it is common for visitors to enjoy sunbathing while crabs walk around the beach. Moreover, Koh Bon is an excellent foodies destination as the small and charming restaurants there serve mouth-watering Thai dishes with a modern twist. Visiting this island allows travelers to enjoy rejuvenating and unique experiences while being surrounded by the beauty of nature.
Koh Khai Islands
The complex of islands that form Koh Khai consists of three different islands that are grouped together as a single destination. Koh Khai Islands are really close to Phuket which means that a lot of travelers enjoy daily excursions there. The islands are known for their rich marine life that includes an impeccable variety of exotic fishes. The most fascinating and exciting fact is that fishes are not afraid to be close to humans. Therefore, this is the perfect spot for some beautiful underwater photos. The magnificent underwater world makes these islands one of the best destinations for scuba diving or snorkeling.