Tocino
Pork belly cured in sugar, salt and other spices, then fried. Tocino is comparable to bacon. It is often served for breakfast as part of a dish called Tosilog. Tosililog is a combination on fried egg, garlic fried rice and the Tocino. It is a traditional dish which you will find in breakfast restaurants and resorts all over the country, although there is a variation of spices used.
Balut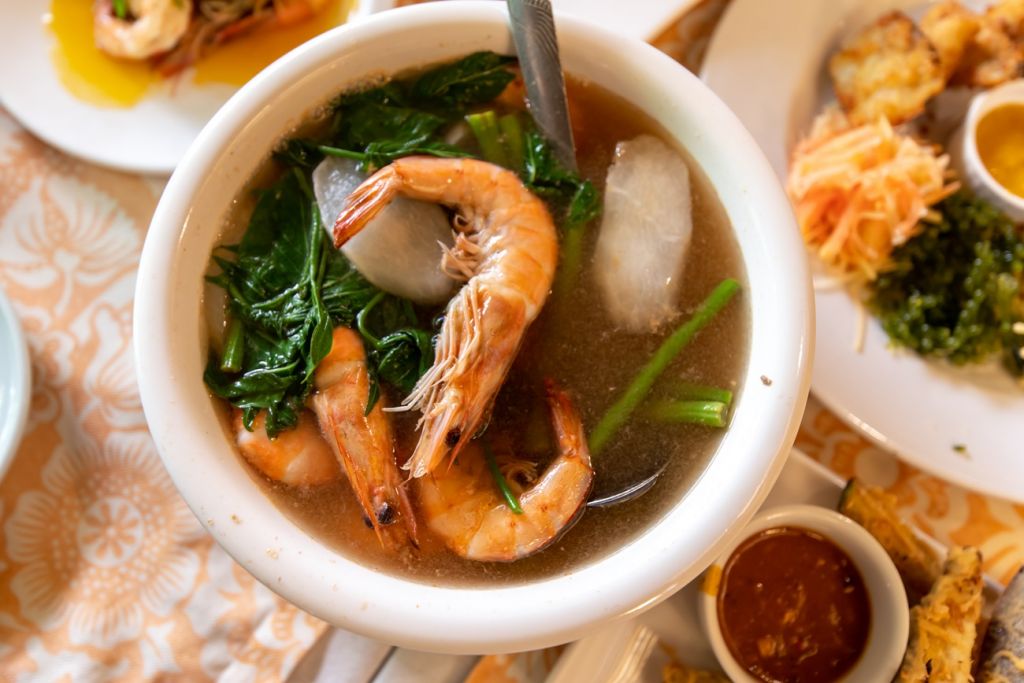 A well known street food that is either loved or feared, Balut is a boiled duck egg that has been fertilized anywhere from 14 to 18 days prior to eating it. 17 days is the ideal time for the fertilized egg to sit before boiling it. This means that the egg also has partially formed feathers and bones, and the entire thing is to be enjoyed as a snack. Many people will add salt and pepper, chilis or vinegar to the top of the egg once cracked and they will eat it that way.
Sinigang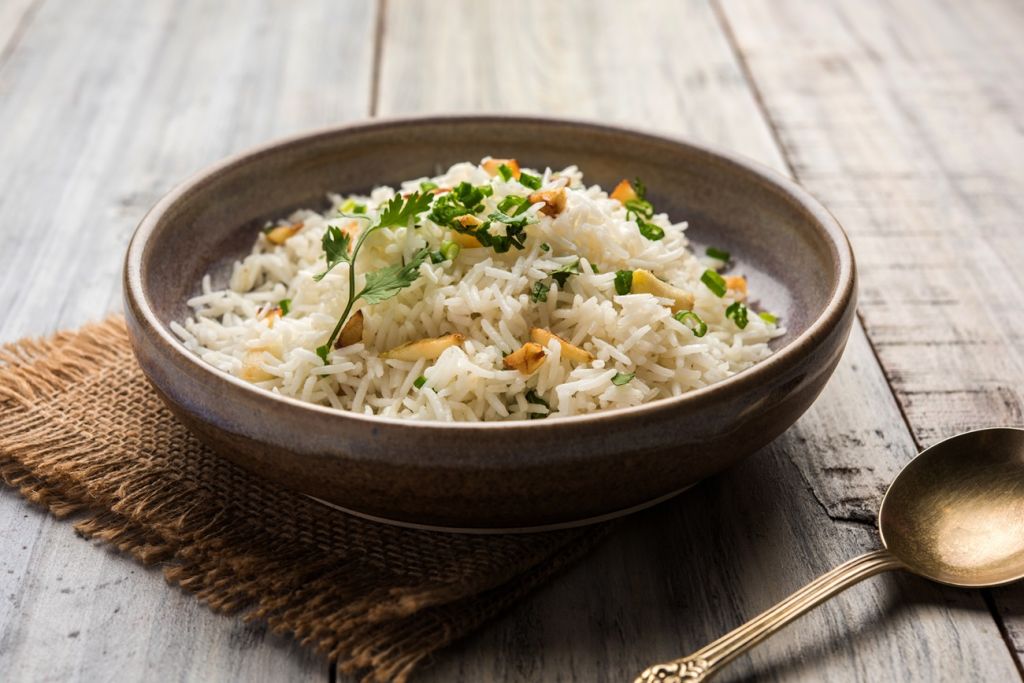 A delightful sour tasting soup made with pork, tomatoes, garlic, vegetables and tamarind. Some recipes will use sour fruits such as guava or green mango. The soup is often consumed as a comfort food, for breakfast. There are several other variations of the soup which can include fish, beef or other meats. The soup is served as a main dish, often with rice.
Garlic Fried Rice (Sinangag)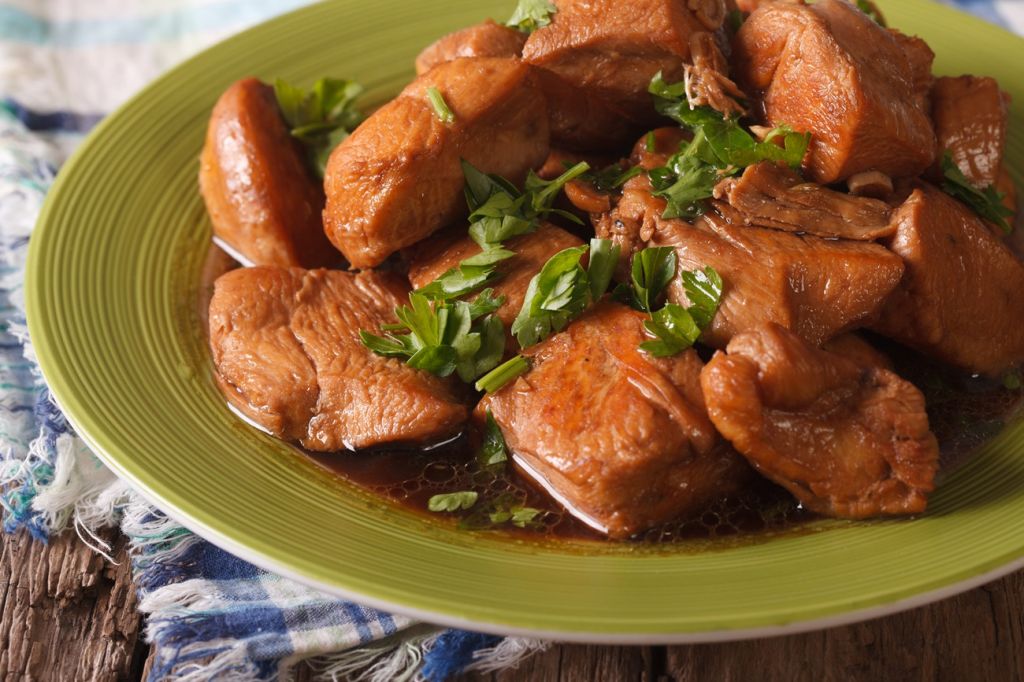 A staple in most houses, garlic fried rice goes with many other dishes and is relatively easy to make. It is just white rice, fried with lots of chopped garlic. Vegetables and eggs can be added for more flavour and texture to make it more of a main dish.
Adobo
Known as the number 1 dish in the Philippines, Adobo is most commonly made with either pork or chicken. The meat is marinated for several hours, in order to enhance the flavour, in a mixture of soy sauce, vinegar, garlic, bay leaves and peppercorns. Cooking the meat can be done by cooking it into a stew or by pan frying it. Since this dish is so popular you will find different recipes everywhere, but while you are in the Philippines you must try the traditional Adabo so you know what all the fuss is!
Pancit Guisado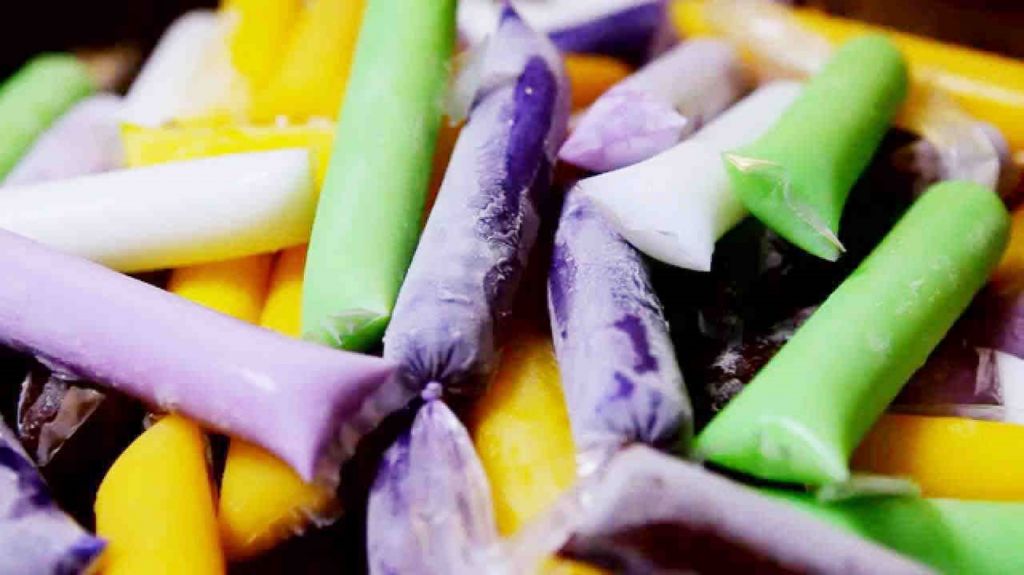 A very common fried rice noodle dish that comes in 3 different varieties which are based on the noodle being used. The noodles are packed with vegetables, shrimp, sausage and chicken. Pancit Guisado is similar to the Chinese food lo mien and can be served as a side dish or a main dish. When made in the Philippines there is always more than enough to go around as the batches are always big with enough for left overs. Many think this dish is better the next day after sitting in the fridge for night and head for another serving for an early lunch.
Ice Candy
Fruit juice, milk and sugar are mixed together and then poured into a plastic bag which is tied and then frozen. This makes Ice Candy which is a popular treat in the Philippines. Venders will sell these out of their coolers at tourist attractions and at beaches for people to purchase when they want a treat or a sweet snack. There are many different flavours to choose from other than just fruit including chocolate, avocado and purple yam.
If your mouth isn't watering after reading this list then I don't know what would get your attention! You are about to experience fresh foods made from the ingredients grown or found around us, cooked or grilled to perfection. Make sure to arrive hungry as once you start you will want to keep trying more and more. The Philippines are known for their food and generous portion sizes so you will definitely be able to get your fill of new foods in.