Paleochora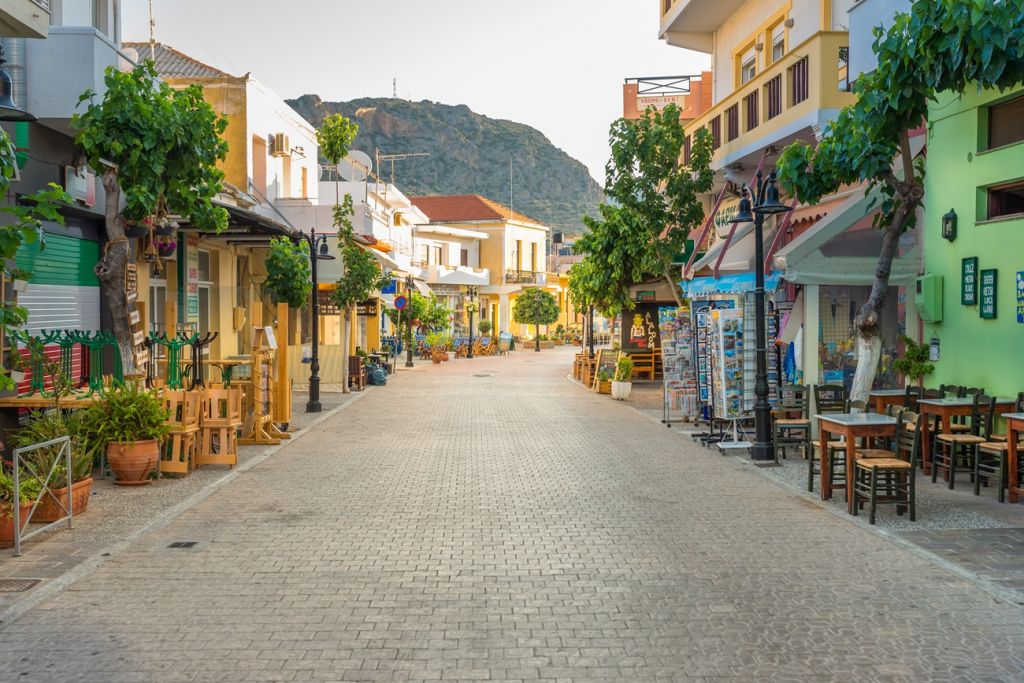 Paleochora is a picturesque village between two coves with colored little houses with picturesque alleys and a port from where boats depart to nearby beaches and the exotic island of Gavdos. Two wonderful beaches with soft sand and nice pebble within walking distance are ideal for a swim. Paleochora is a popular summer destination with many quiet places for those who need to relax. Restaurants, cafes, bars and shops remain open until the late hours. Visit the Venetian fortress of Paleochora called "Selino" which stands at the top of the village.
Chora Sfakion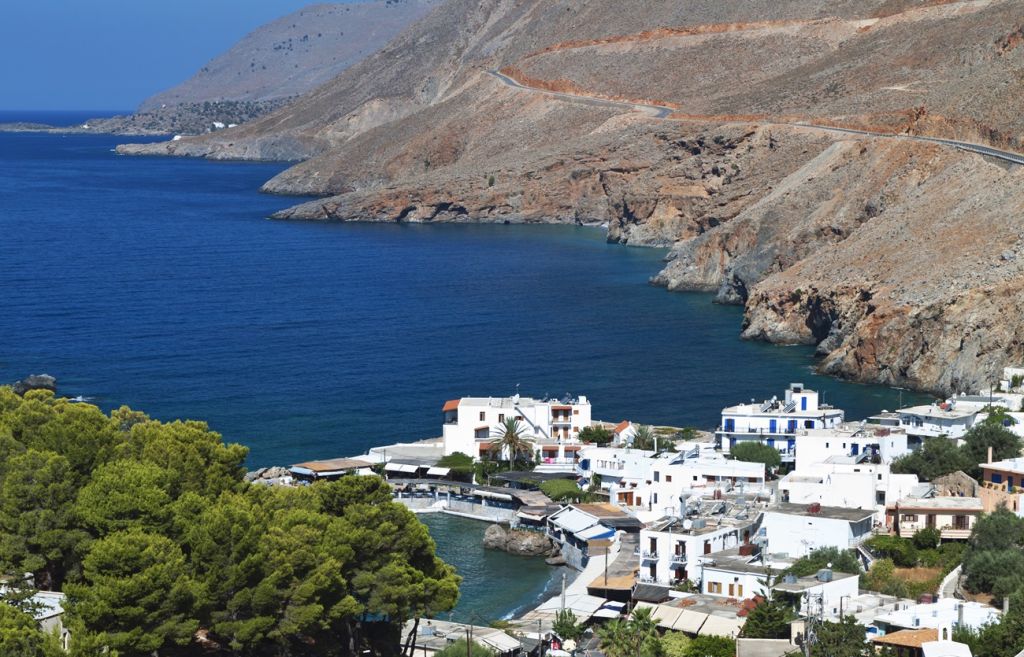 Chora Sfakion is a picturesque seaside village on the south coast of the prefecture of Chania, Crete.
Chora Sfakion is ideal for those who want to be close to nature and want to feel the energy of the wild mountains. Whitewashed small houses with colorful flowers and welcoming locals will make you want to stay more. From here you can take the boats to the nearby beaches and to Gavdos Island as well. Breathtaking sceneries and hot wind are the key characteristics of the area.
Georgioupoli
Relaxation and tranquility! Georgioupoli is an ideal holiday seaside resort 38 km from Chania.
Thousands of visitors choose this splendid village for their swim, walk or dining! Georgioupoli has it all! Wonderful beach, restaurants with international cuisine, markets, cafes, banks, etc. Visit its beautiful square and feel the aura of the Cretan sea. Along the beach cozy restaurants wait for you eternal view of the sea and the surrounding.
Gavdos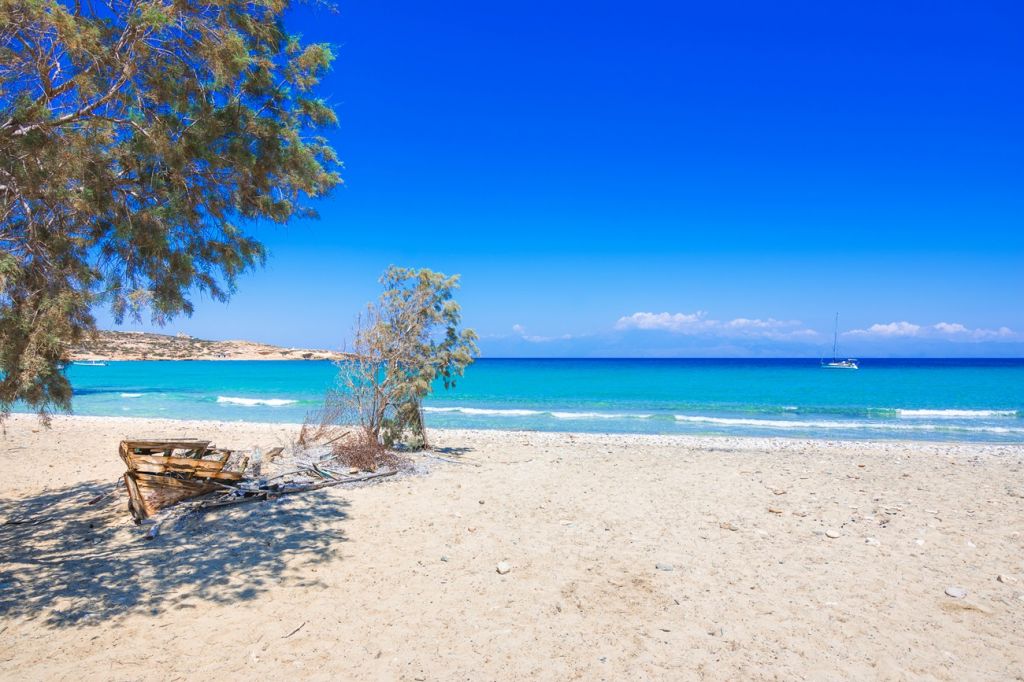 Gavdos is a tiny island in the middle of the Libyan Sea. You can reach it from Chora Sfakion and Palaiochora. It is a stunning combination of rock formations and pristine beaches. Far from all the technological advances, Gavdos Island is considered the last unharmed resort. Seeking authenticity and spontaneous moments, Gavdos is your ideal destination. Visit the harbor Karave and the villages Kastri, Vatsiana and Ambelos.
Platanias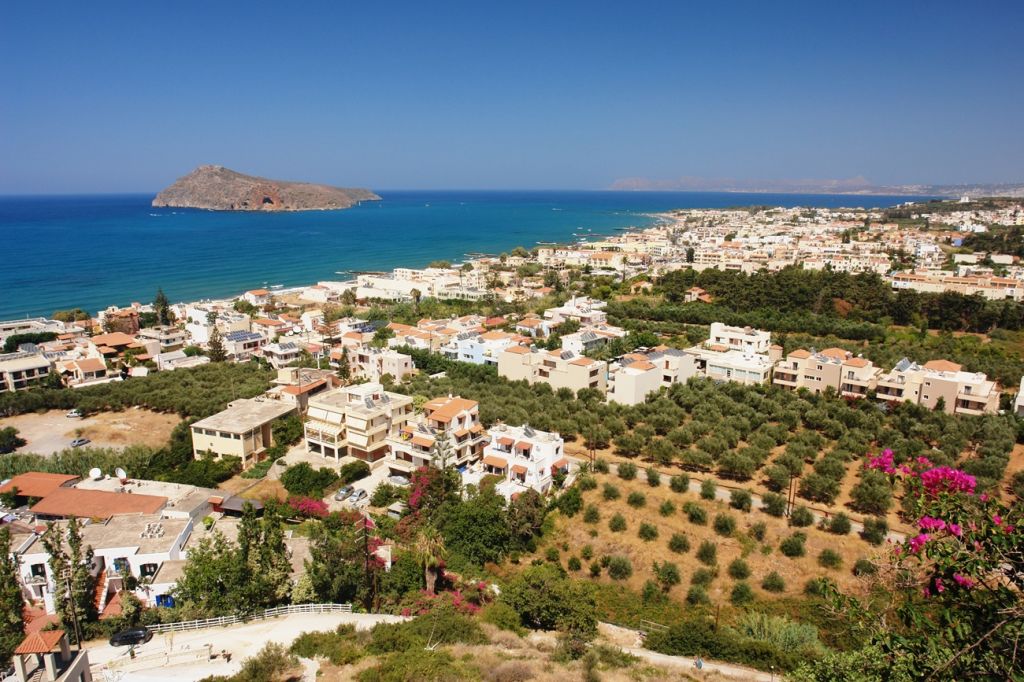 Wonderful seaside village! Platanias village, 11km west of Chania is considered a top touristic resort with all the modern amenities. From a small village has turned into a glorious suburb of Chania city. Beautiful long beach, popular cafes and resto, lots of shops and pedestrian streets make Platanias a unique meeting place! The old village is built on a hillside with fantastic view of the sea and the islet of Thodorou. Well known for its beach clubs Platanias gathers thousands of people until dawn.
Kolymvari
Beautiful Cretan village! Kolymvari is a seaside village 24 km from Chania. This beautiful village has it all. Splendid Cretan sea view, various restaurants, bars and shops. Kolymvari is surrounded by olive trees, ideal for unique holiday vacations with family and friends.
However, Kolymvari still remains a quiet and picturesque traditional village. Walk at the waterfront and enjoy the view of the old fishing boats, here you will feel that time has stopped to en ever ending moment of time!
Kissamos
Famous for its wine production! Kissamos is a beautiful town 41 km from Chania, it is considered one of the most fertile valleys of Crete. Kastelli with its beautiful landscape, gorgeous and calm beach with golden sand and wonderful pebbles is an ideal place for your holiday vacations. Kastelli Kissamou is the starting point to the archaeological sites of Polyrenia and Falassarna, the impressive gorges of Topolia, the isle of Gramvoussa and the idyllic lagoon of Balos.
Loutro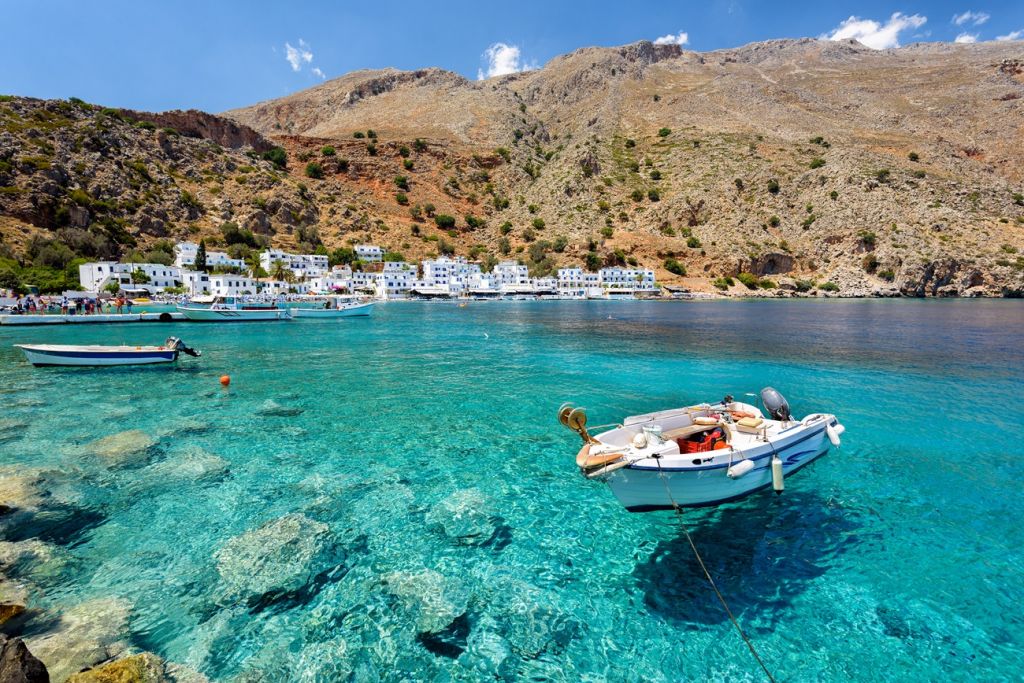 Picturesque village ideal for those who want to experience something different, unique! Loutro Village can be accessed only by boat or for the more daring on foot. The seaside village is located 71 km south of Chania. Loutro is a heaven on earth village where people still live a simple way of life. You will not find overcrowded streets, restaurants and beaches, and there are no cars! Loutro is a truly picturesque fishing village and a starting point for various beaches!