Creating the most unforgettable memories at Hanging Gardens of Bali | Traveler by Unique
The award-winning resort can be described as a tropical paradise as it is poised in between the beautiful rainforests overlooking picturesque rice fields, Ayung River, and the holy temple of Dalem Segara. The villas of the resort are elegantly designed in such a way that they blend in with the lush green forests. This is because they are made from natural bamboo and have Alang Alang thatched roofs. The Hanging Gardens of Bali are known for their extravagant award-winning spa services. They combine some local ingredients along with unique massage treatments that will help you feel relieved.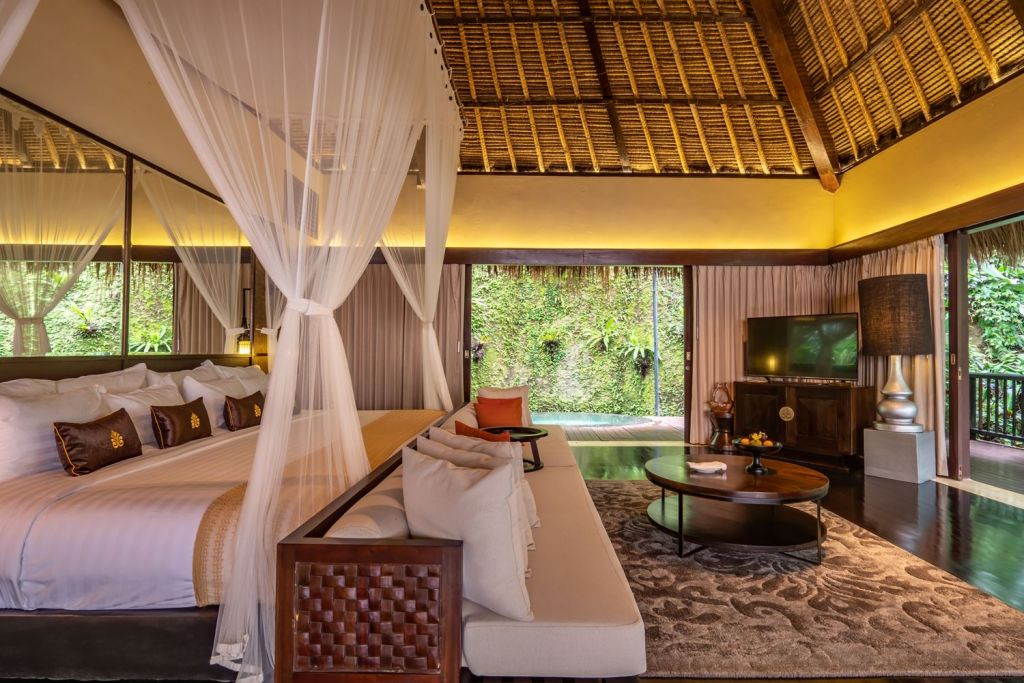 The Hanging Gardens of Bali has one of the most astonishing swimming pools in the world. It is photographed often, and you will see many popular designer shoots in this marvelously created pool by an Australian architect. It is said to be the world's best-swimming pool by a Traveller Condé Nast and many other websites. The special architecture of the pool will give you the feeling that you are floating in the dense forest.
The Hidden Palace at the Hanging Gardens in Bali is a 2000m extensive property that is hidden between the dense jungle. This secret paradise is an opulent villa that is beautifully designed, providing the best service.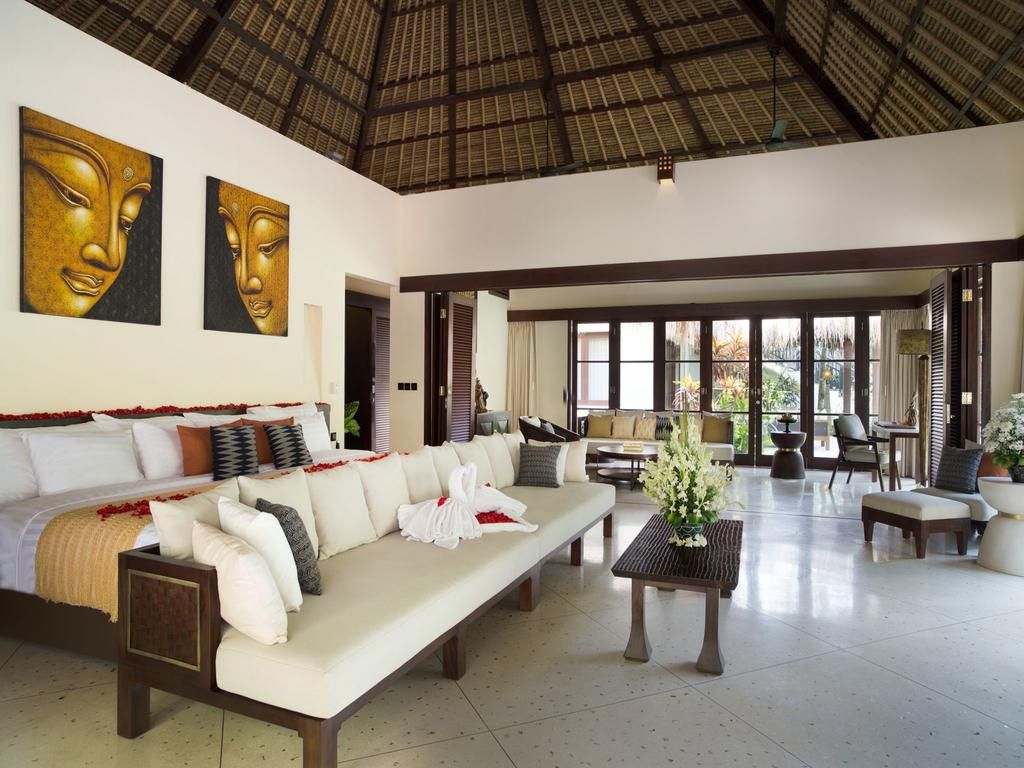 The hanging gardens in Bali are located in Ubud. Ubud is an island that is located in the Lesser Sunda Islands towards the west. It is situated between Java and Lombok. Bali has been one of the hottest vacation spots of Indonesia. It is mainly popular amongst tourists because of the wonderous historic temples, its moderate weather throughout the year, and natural attraction. This beautiful island could be described as a piece of heaven on earth.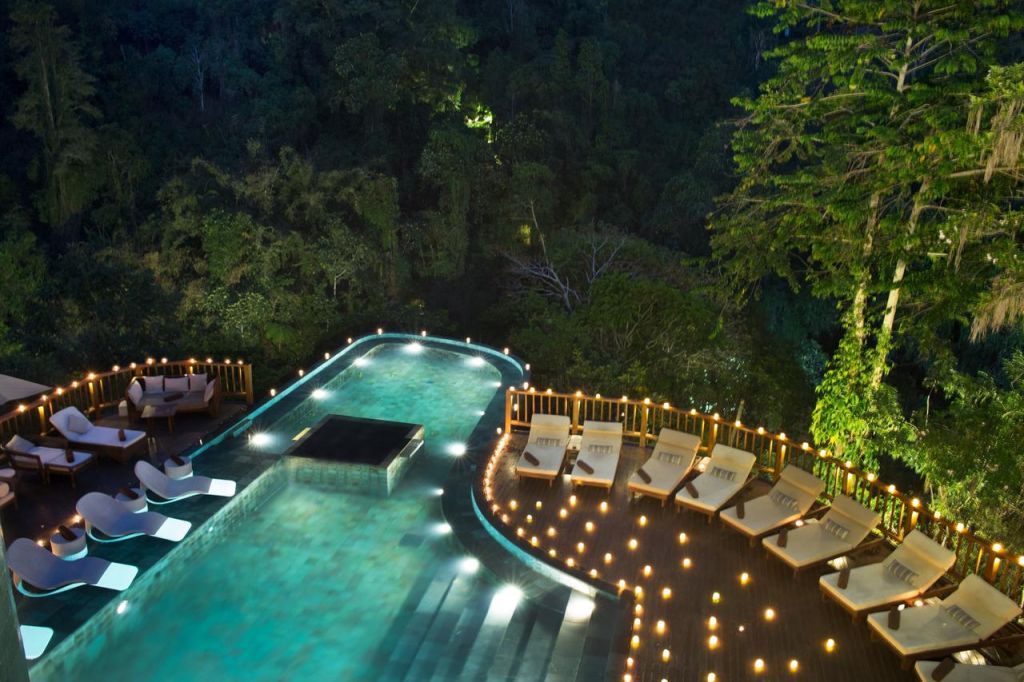 If you are in Bali, surfing on the beach and other water sports is very common. You will see numerous people on the beaches surfing with the waves, enjoying the tide. Similarly, many beautiful reefs are very popular amongst local divers. Ubud is located in between mountains. It was initially home to the royal families. You will be able to visit the majestic town. You will be able to find numerous shops that sell handicraft items such as wood carvings, paintings, and jewelry. The place is full of art, and that is why it is known as the emerging craft market.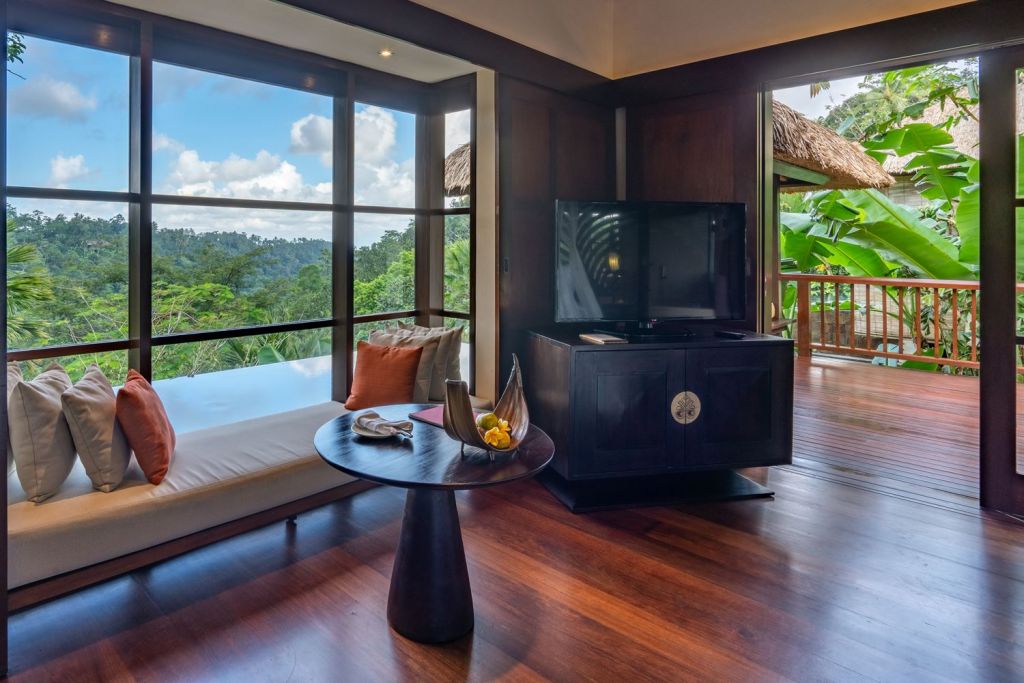 Your villa package will include staff services. Cleaning of the pool will also be included in your package. You may request if you want other services such as a chef, masseuse, staff, and chauffeur.
Your residency will be air-conditioned. It will have a lavish look with high-quality furniture. You will be provided with parking space. You will have facilities such as a TV, safe deposit box, free wifi, towels, linen, etc.
The villa does not have a proper kitchenette, but it does have a dining area that seats around ten people. It also has a minibar area. You will have a coffee machine and a kettle.
The infinity pool is one of the main reasons these villas are very popular. You will also have a sunbathing area, veranda, garden area, hammock, parasols, balcony, outdoor showers, and much more.