The ultimate guide to Rhodes beaches | Traveler by Unique
Below, you can find a list of our guide to the most enchanting beaches in Rhodes.
Ladiko beach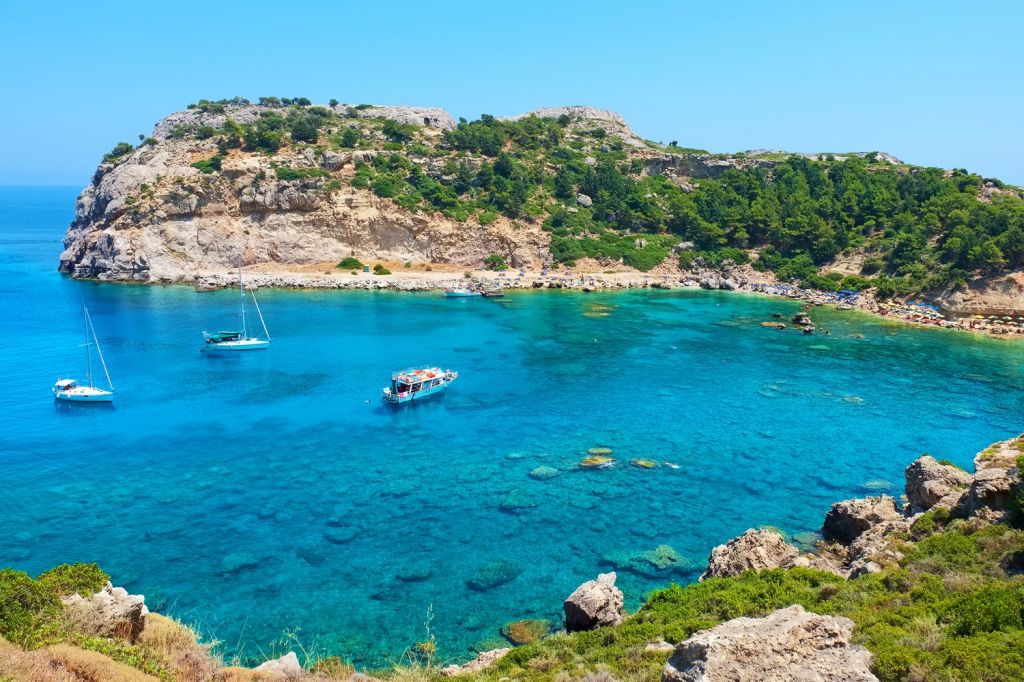 With a large number of blue beach umbrellas that blend with the crystal-clear blue waters of this beach, the aesthetic is enchantingly lovely. Ladiko beach is located on a good-looking bay about 20km away from Rhodes. Just about 2km from the village of Faliraki, the beach provides visitors with many facilities that offer visitors some amusing moments to enjoy the warm sun. Sunbeds, beach umbrellas, functional freshwater showers, and inviting taverns make this beach very unique. The picturesque created by the cove with small boats sailing near the shore has been always very enchanting. The flourishing green vegetation that surrounds the beach, the clean sand, and crystal-clear water make Ladiko beach very inviting.
Tsambika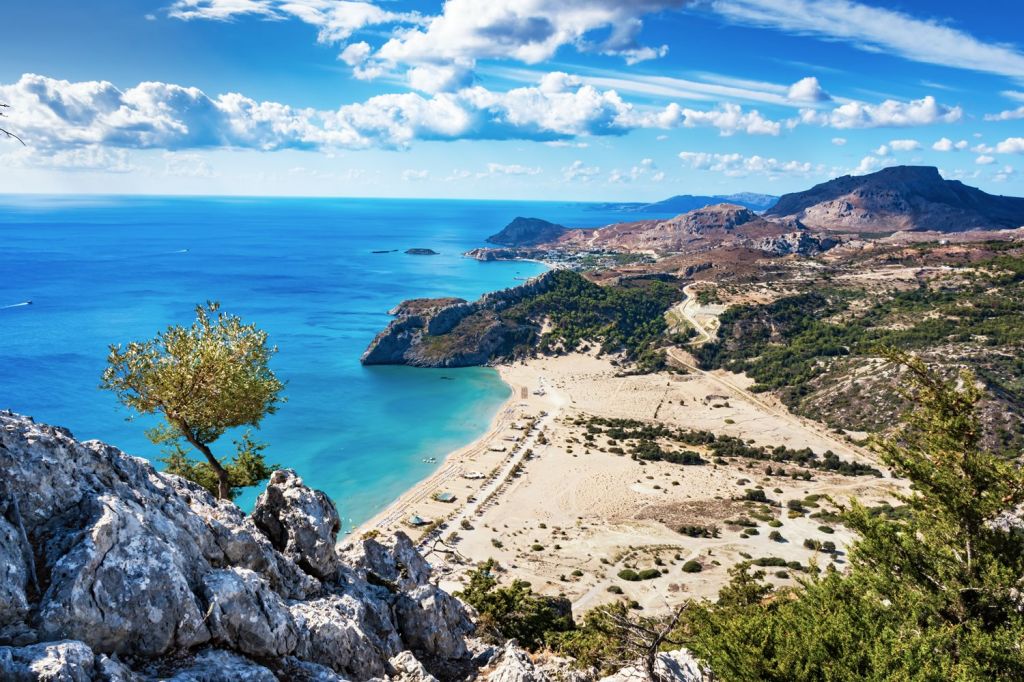 Tsambika beach offers something unique over other beaches in Rhodes; its warm water. It is a secluded beach but it is a beach of absolute tranquility and peace, making it an ideal for couples and families. It has shallow water and fine golden beach sand where you can rent and enjoy additional fun with jet skis and paddle boats. You can walk up to the monastery for a clearer picturesque of the Tsambika beach. A snack bar and a restaurant are just nearby.
Agathi Beach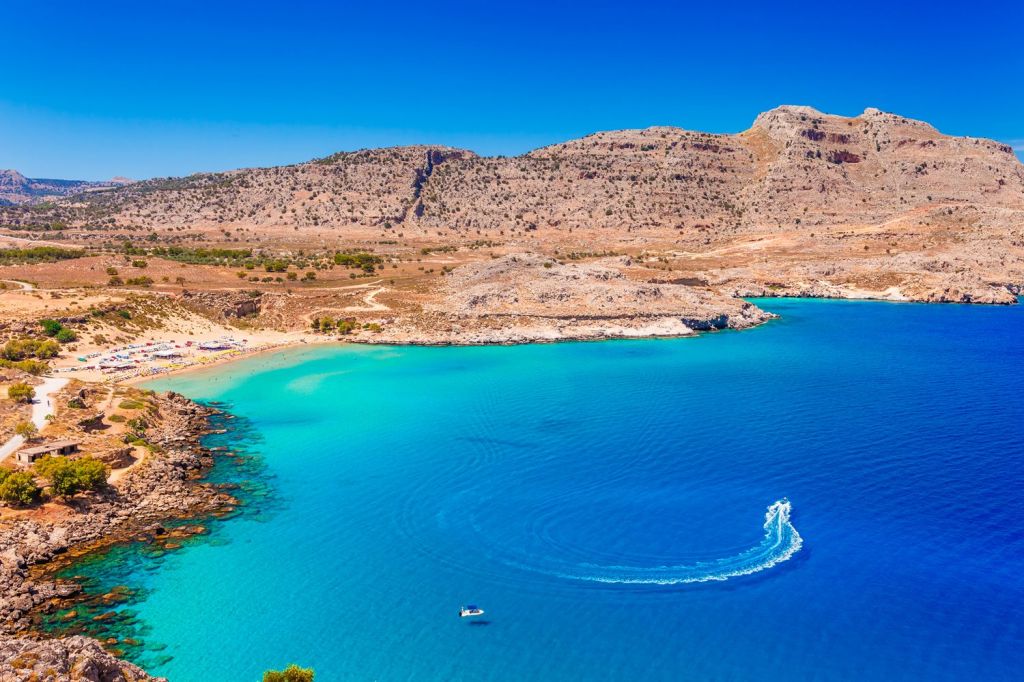 This small but beautiful beach is located on a charming cove close to Faraklos and about 38km away on the southeast of Rhodes. It is a golden sand beach with clean and emerald green waters. It presents a good picturesque with some scattered rocks and pebbles. You can rent sunbeds and umbrellas there and have freshwater showers. You can cool-off with delicious snacks and refreshments at one of the three canteens on the beach. Agathi beach is not a 'too-busy' beach.
Fourni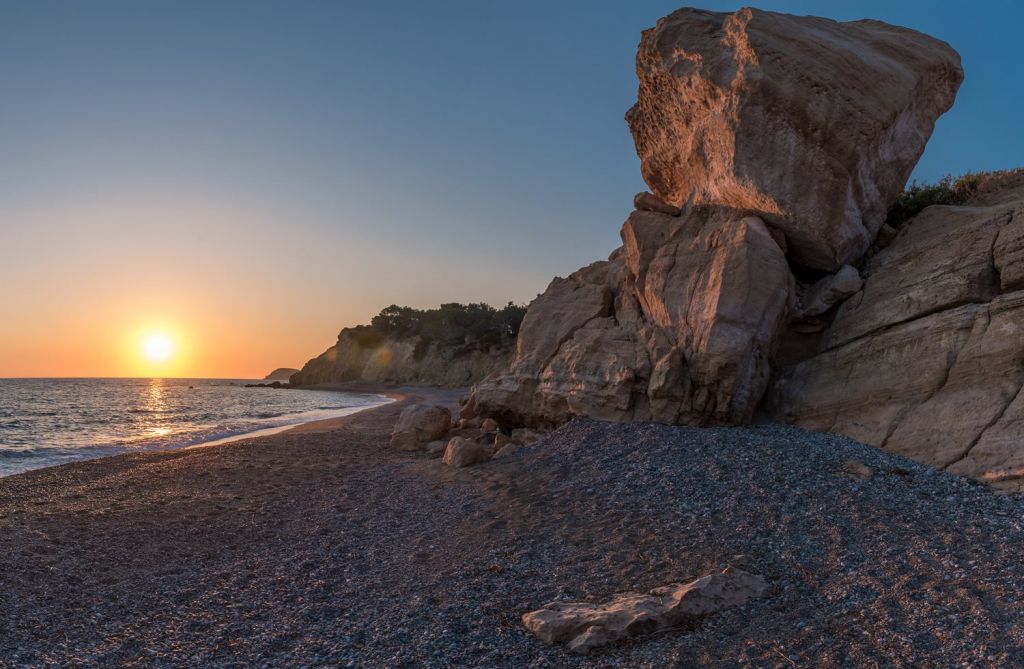 Are you looking for a crowd-free beach for personal rejuvenation, then head to Fourni beach in Monolithos. It is a small beach with plenty of umbrellas and sunbeds, very ideal for families. The beach has gravelly sand with a beautiful and serene environment. The seawater is warm and great to swim in. Not really an issue since the surrounding area is beautiful and clean with clear water. Although, you may need a car or taxi to reach this beach.
Afandou beach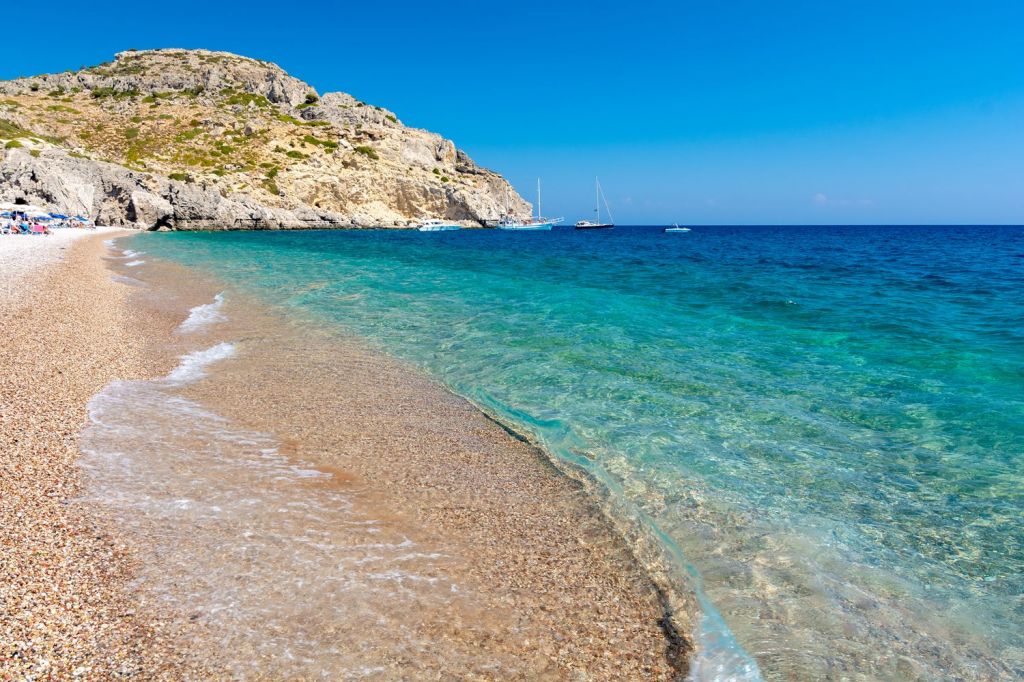 Afandou is one of the beaches most visited by tourists in Rhodes. It has one of the longest sandy beaches too. It is most of the time crowded for its closeness to many hotels. It offers varieties of water sports, large numbers of sunbeds and umbrellas.
Elli Beach
This beach is very popular for its location, just a short distance from the town center. It is a well-organized and family-friendly sandy beach. Elli beach has lots of sunbeds, umbrellas, water sports, and a harbor.