Tulum is the Ideal Destination for Scuba Diving | Traveler by Unique
Tulum now serves as a major tourism spot well preserved and contrived by the administration. Zama is what it's called, 'City of Dawn'. Well known for its beaches and the ancient remains of Mayan port city. It has become one of the main tourism sites preferred by tourists coming from all over the world. The city's Pyramid El Castillo, Temple of the Frescos and Temple of the Descending God are historic visuals for photographers and the people visiting the spot. A perfect combination of coastal beaches, old ruins in archeological zones and sparkling turquoise water has made this spot a grand tourist attraction over the years.
Exhibiting typical remains of Mayan civilization and currently a version of what existed and inhabited by the locals' centuries ago is what the architectural and symbolic importance the archeological zones of Tulum holds. Gran Cenote, Cenote Calavera & Cenote Naharon (Cenote Cristal and Cenote Escondido) are some of the spectacular waterholes spots where tourists can get a lifetime experience of snorkeling under limestone sinkholes.
The to-do list gets a bit longer once you're there to enjoy your vacation. But Scuba Diving is what definitely tops the list. Tulum is considered one of the ideal destinations for Scuba diving due to its marvelous location by the coasts of the Caribbean Sea and more than just one natural cenote it provides for the experience. One can enjoy snorkeling & scuba diving in crystal clear and blue waters & caves underground with lots of fishes and turtles roaming around. Many local centers there with professional scuba trainers are willing to give tourists the lessons and training. They provide them with the tours through stunningly beautiful cenotes and Riviera Maya full of splendid stalactite and stalagmite formations underwater.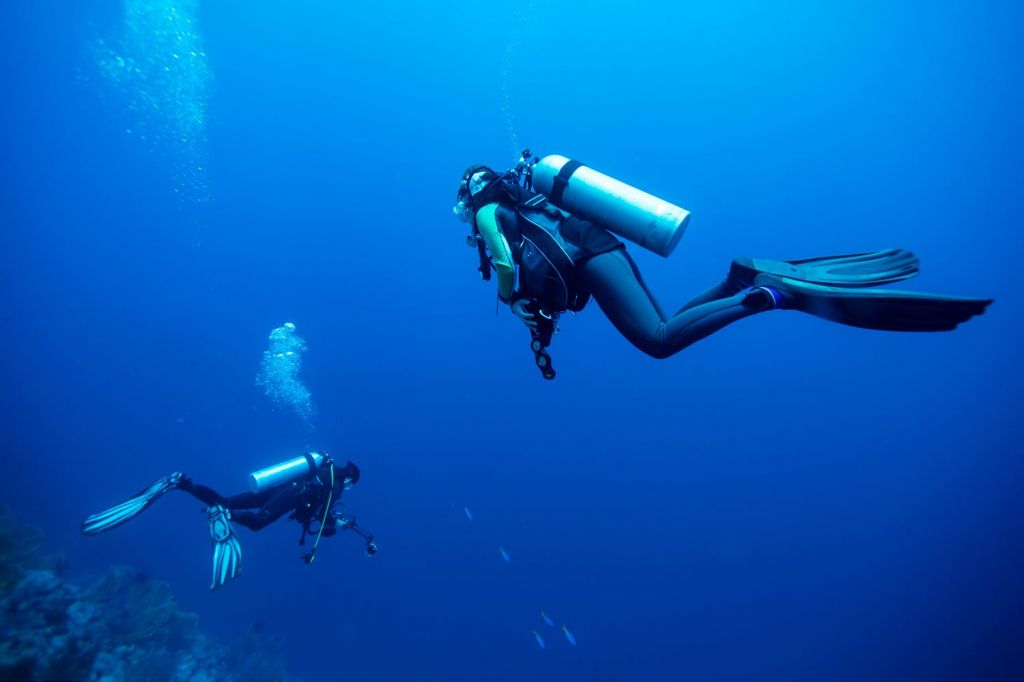 Tourists can have a personalized or guided tour according to their preferences. Casa cenote is considered perfect for all levels divers and most suitable for the tourists. It's in open waters with a maximum depth of 10 meters. One can take a sensational tour through the mangroves, fossils, ancient ruins, Halocline (a saline gradient underwater), marine life and caverns which serve as a home to numerous species of fishes and other tiny sea creatures. Reef diving, freshwater diving, boating tours, drifts, deep water tours and tours by the coastline are, to name a few, some of the options available for the visitors as per their likes. El Pit, Dos Ojos, Cenote Angelita, Actun Ha, Calavera, Tajma Ha, Dream Gate Cenote, Sac Actun are considered as the best sites for scuba diving one can choose to visit. Summertime is perfect to plan a holiday in Tulum as this season features the best possible visibility of the sea life and reefs underwater in both cenotes and sea.
June, September, and October are the rainy months there, so October till December is an ideal trio of months to pay a visit if you're not a fan of crowds as the season afterward from January till March marks the highest rush of tourists and the weather is comparatively hotter than the rest of the year. Tulum natural waters and historical sites await you if you're ready for a lifetime experience.