Top Beaches in Corfu Island | Traveler by Unique
There are many great beaches in Corfu Island, each offering different types of attractions. There are long stretch sandy beaches of the west coast and the pebbled beaches on the eastern coast which attract more tourists every year.
The seawater is warm most of the year with the coldest sea temperature standing at around 15°C-21°C in June. But the sea can warm up to 25-28°C in July and August and 30°C sometimes in September. This warm condition of the seawater makes Corfu beaches very attractive to swimmers.
Top 6 Beaches In Corfu Island
There are many great beaches in the Corfu Island ranging from the beautiful sandy beaches of the western coast to the enchanting pebbled beaches of the eastern coast. Before we take you through a quick tour of the top beaches in Corfu Island, it is advisable to know where to stay to be easily connected to the 6 top beaches in Corfu. If you choose to stay in Benitses, you can connect to most of the great sandy beaches of the southwest either by car, bus, or bike within a short time.
BARBATI BEACH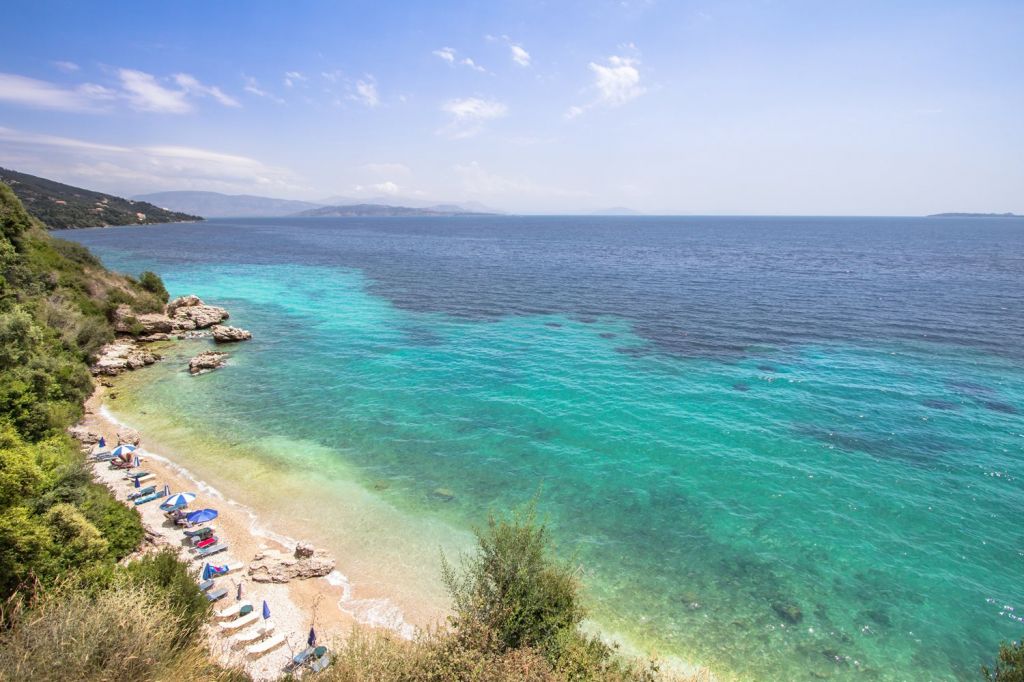 Located about 17 kilometers away from Corfu town is Barbati, a beautiful settlement on the coast. Barbati is surrounded by lush green forests and green hills. Barbati is one of the most inviting Corfu beaches with its tingling crystal-clear waters adorned with white pebbles.
Tourists are plentiful in this bright beach with large arrays of water sports facilities, beach umbrellas, and sun-beds. You can rent small boats for a short trip to the bays. You can have some delicious food and drink at the bars and taverns spanning a large area of this beach.
ISSOS BEACH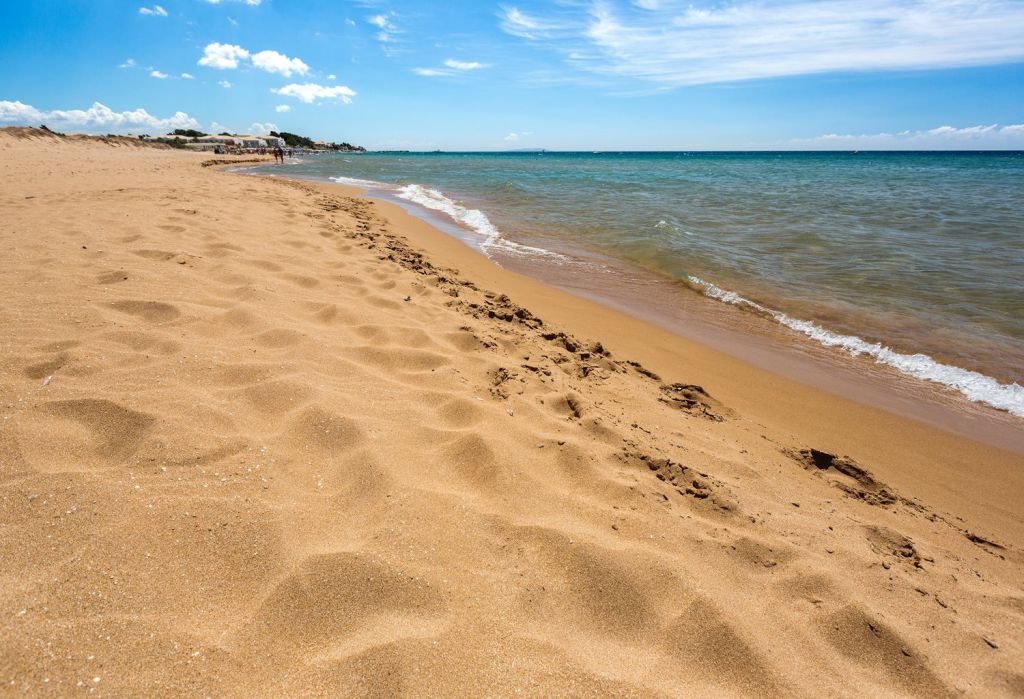 Issos beach is about 30km south of Corfu Town. It is a great beach with spectacular views of sand dunes and exciting happy animals in the surrounding areas.
It's a large sandy beach with a beautiful and calm scenario with the best sand, clear and calm waters with little or no waves; a perfect beach to relax. You can rent two sunbeds and an umbrella for only 10 Euros. Although it has no restaurant, you can get some sandwiches, salads, and drinks at the bar.
CANAL D'AMOUR AND SIDARI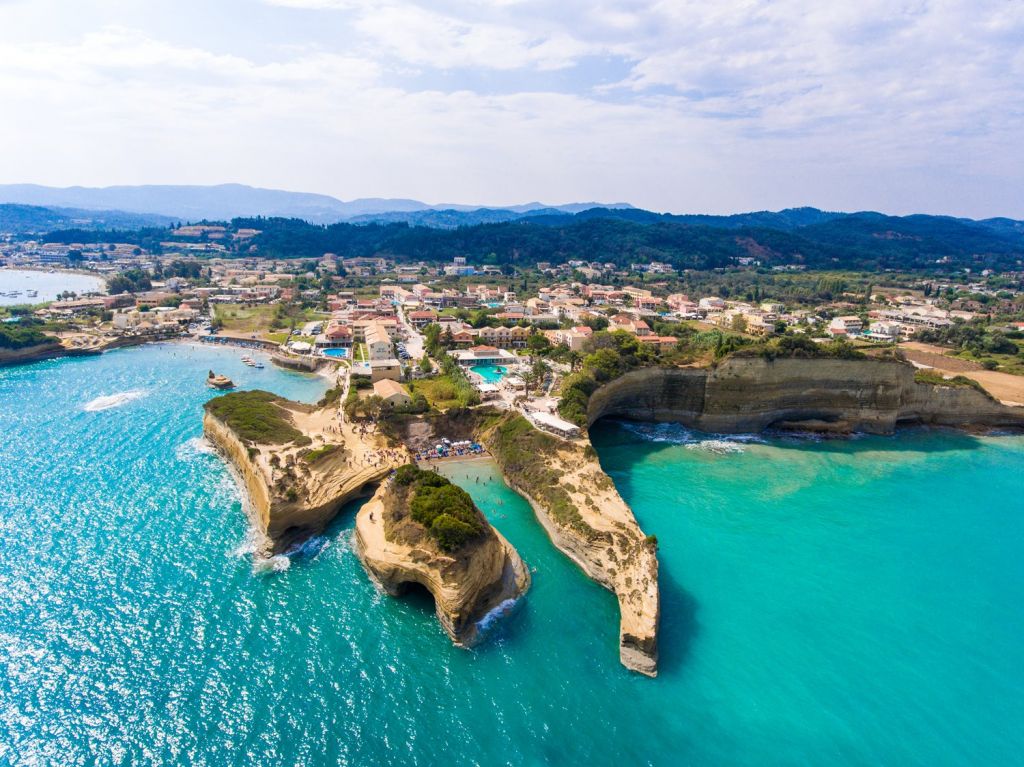 These beaches are adorned with rocks which provide great views. They are however little beaches almost like bays, somewhat too crowded. There is no sand to walk around and for the kids to play too. Clean with clear blue waters; have been awarded the blue flag status, which makes for a busy tourist destination.
KONTOKALI
Kontokali is very much ideal for families, especially on long holidays. It is a beachside resort not far away from the Corfu Township. It lavishly enhanced with many facilities. The beach is mostly endowed with clean sand. Kontokali beach is large and mostly sandy with plenty of loungers and sun umbrellas. The nightlife in Kontokali is quiet and peaceful being a local village mostly occupying traditional residents. For those the families that want a peaceful holiday, Kontokali offers a great option.
PALEOKASTRITSA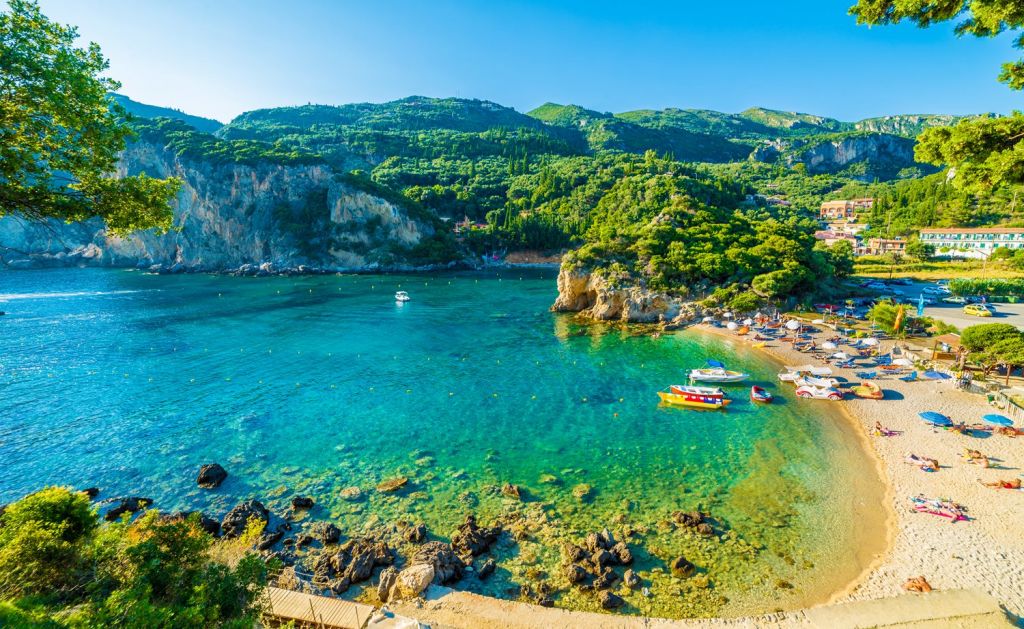 Paleplastrotsa is a very popular curvy beach very nice for swimming, snorkeling, and canoeing. It is visibly bordered by high rocky cliffs and beautiful scenery. It is always very crowded but has limited parking spaces. Because of the high traffic of visitors, it is advisable to go early to secure sunbeds and umbrellas. It is a beach where you can enjoy boat riding to access some caves.
ROVINIA BEACH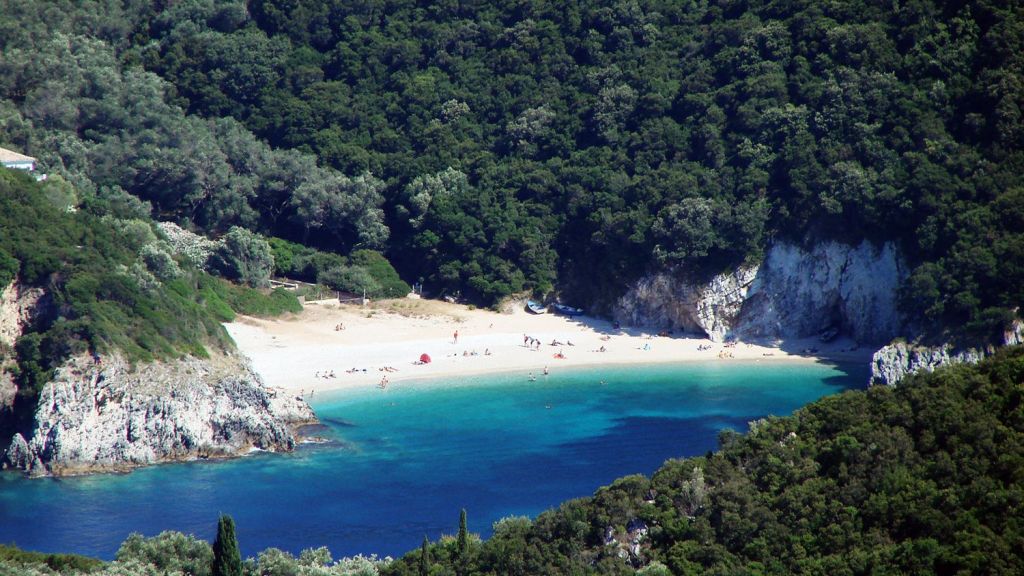 This beach is a jewel endowed with nature, beautiful scenery, clear deep blue water, beautiful fishes of varieties of colors, cool running down the caves and many more. You can feel the cold water running down from the mountain into the walls of deep caves.
Corfu Island beaches are colorful with thrilling nature. There are many beaches to explore in this beautiful island.