Top things to do in Yucatan Peninsula | Traveler by Unique
Yucatan Peninsula is a vast coastal region with tropical white coral-sand beaches, rare wildlife, medieval Mayan ruins, abundant villages, and varieties of bubbling outdoor activities. The Mexico Yucatan Peninsula is embroiled with green forests marked with Mayan ruins, enchanting colorful sea, and arrays of colonial architecture; all radiating under the Caribbean blue skies cover. All this natural endowment makes Yucatan Peninsula such a unique spot for a vacation.
1. Visit Isla Holbox, a palace of Whale Sharks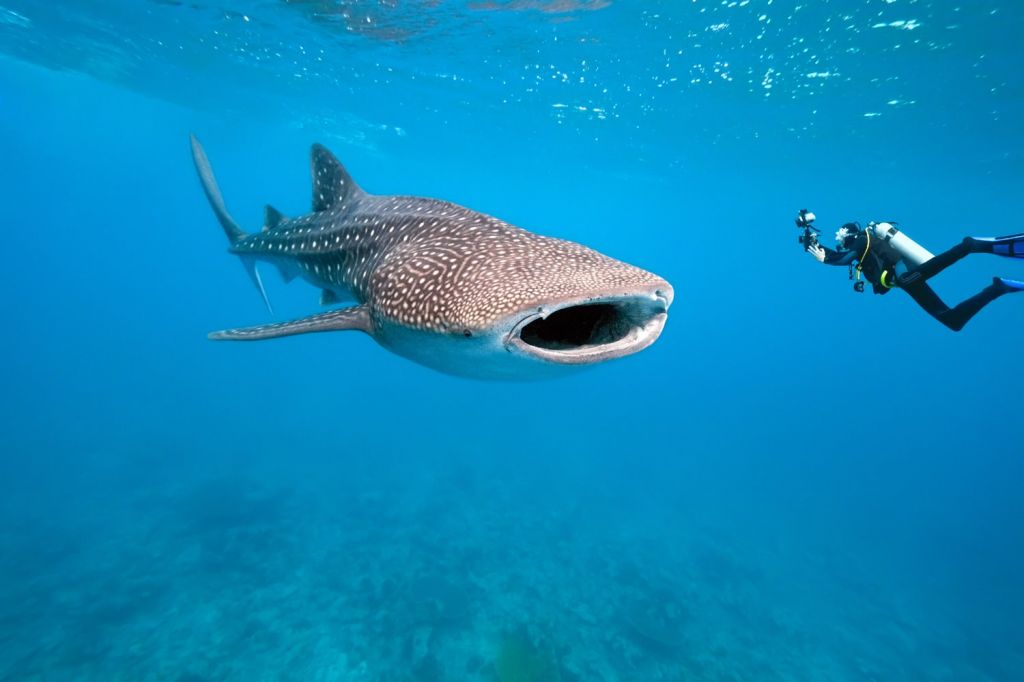 Have you ever swim with a Whale Shark? Isla Holbox can be referred to as a paradise of the Whale Sharks. They are known as the largest fish in the ocean with a mammoth weight of over 20,000 Ibs and sometimes with a length spanning 40 feet. You can accompany them in their swimming expeditions as they will never harm or hurt you. You can further be thrilled when you join the fun-filled Whale Shark snorkeling adventure from Cancun or Isla Holbox.
2. Visit the 'YELLOW ZONE' of Izamal
Ever seen a town where the majority of buildings are painted in yellow? Get to Izamal and an array of buildings glowing in a golden yellow color. Thanks to the 1993 special visit of Pope John Paul II to Izamal when almost all the buildings were painted in yellow as a mark of honor to the Pope. The buildings are still glowing in yellow color to date.
Izamal is located on the hills of the old Mayan pyramids which still bears a huge pyramid standing high above the town. It will excite you to climb the pyramid for a picturesque of the town; though you may need a local guide to assist you with more details if you want to climb the pyramid. You can comfortably walk around or hire a horse-pulled cart to catch more fun around this town. You can't miss the imposing magnificent Franciscan monastery standing in the historic center.
3. Explore Cancun
Cancun is laden with many resorts and mega-hotels; it is fast losing its Mexican identity as a result of the overbearing presence of many urban factors. Safe to say there are quite a number of places to see around Cancun and much fun to catch too.
You can walk along the beach line of Cancun and enjoy a good swimming session on the warm Caribbean waters. You can set out a quiet place to sit reading a mag listening to cool music as you watch the amazing long-stretch of the horizon.
The fact is that there are two major zones in Cancun, the local zone where you have the concentration of Cancun local tastes of life and the Hotel area where you have a high concentration of tourists. The local zone is where you can get to know more of Cancun's life and eat the great local cuisines. You will enjoy time at the open-air restaurants around the Parque de las Palapas especially, in the evening and night time.
There are several Mega hotels and hostels you will really like to stay either in the downtown and the beach areas of Cancun.
4. Playa del Carmen
Playa del Carmen is a city located along the Caribbean Sea in the municipality of Solidaridad, in the state of Quintana Roo. Walk around Playa del Carmen and explore one of the top diving destinations in the world thanks to the vibrant sea life and dazzling underwater caverns. The 5th Avenue is a place to visit to get your Mexican souvenirs, take memorable photos, have fun watching local entertainers, have a drink in a cool bar and visit a shop for some nice T-shirts. When looking for really good food, you will not get it wrong going to 10th Avenue. Cheap and quality foods, best of cuisines, choices of what local cuisines to taste make the 10th Avenue the best place to enjoy good treats. You can have the best quesadillas and tacos in Playa del Carmen on 10th Avenue.
5. Enjoy the greatest swimming time in Cenotes
Enjoy a good time in one of the many Cenotes locations in the Yucatan Peninsula. What a fresh feeling swimming in an underground cave brimming with fresh and clearest water! The waters are from the limestone bedrock collapse resulting in amazing nature-gift swimming holes. Yucatan Peninsula can boost over 2000 of Cenotes like La Noria, Dos Ojos, Dzitnip, Azul and many others. If you are a great scuba diver, you can explore the great diving potentials that these swimming holes offer.
There is an endless list of many things to see in the Yucatan Peninsula, the above places will make your visit amazingly memorable.