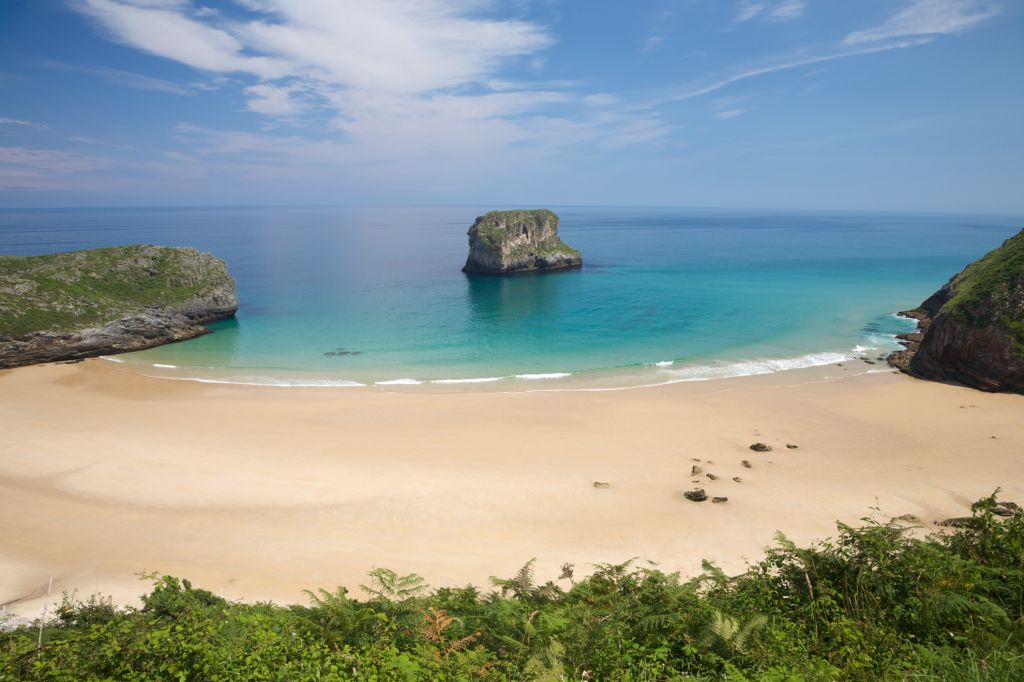 This beach is incredible. You can reach it from the villages of Cué or Andrín, either by foot, bike or car. The beach is small, secluded, totally magnificent with white sand and beautiful clear blue water. The beauty of Ballota is that it is totally unspoiled - no shops in the vicinity, nothing commercial, and no bars. You need to take everything with you.
This is one of the most unique beaches in Greece because of its extraordinary colors. The sand is red, the cliffs around the beach are clay grey and the water is crystal clear and a fabulous mix of blues and greens. The beach is south of Lixouri in the Palliki area, and is hugely popular with young, old, families and of course, tourists. There are vibrant beach bars, sunbeams, water sports and most importantly - ice cream!
Cala Agulla, Mallorca
This golden-brown sand beach is on the north east of Mallorca, a popular destination for families. The beach is not just beautiful but there are many facilities here - sun beds, beach bars, sports facilities such as volley ball, and fabulous swimming for all. The beach is easy to reach, hugely popular in summer because of the size and the facilities, but a great year round destination. Travel to Capdepera, continue in the direction of Cala Ratjada.
Sakarun Beach, Croatia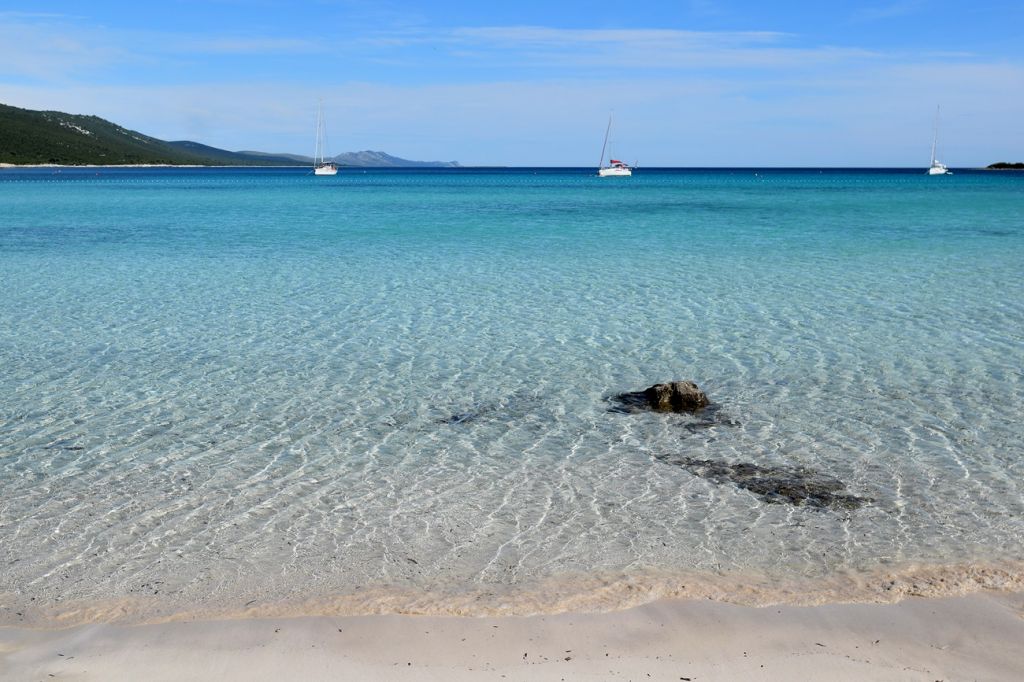 This beautiful beach on Dogi Island, also known as Sakarun Beach, is stunning. It's the ideal family beach with safe swimming, still turquoise waters, all the amenities, and the softest white sand. The beach is not overcome with tourists and is still relatively unknown. Visit now before things change. It's a the north side of Dugi Otok Island, North Dalmatia.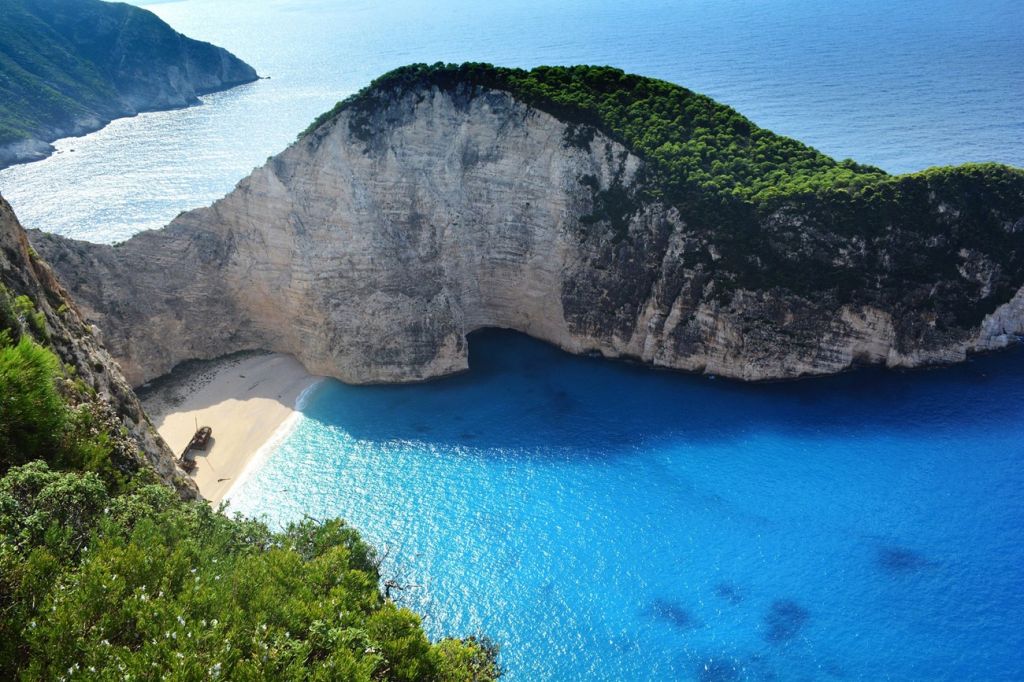 Navagio Beach, previously known as Agios Giorgos, became an impromptu ship graveyard when the MV Panayiotis washed up on its shores in October 1980. while illegally transporting cigarettes. The sand is golden, the water is crystal clear and the beach and cove are surrounded by boat.
Praia da Rocha, The Algarve. Portugal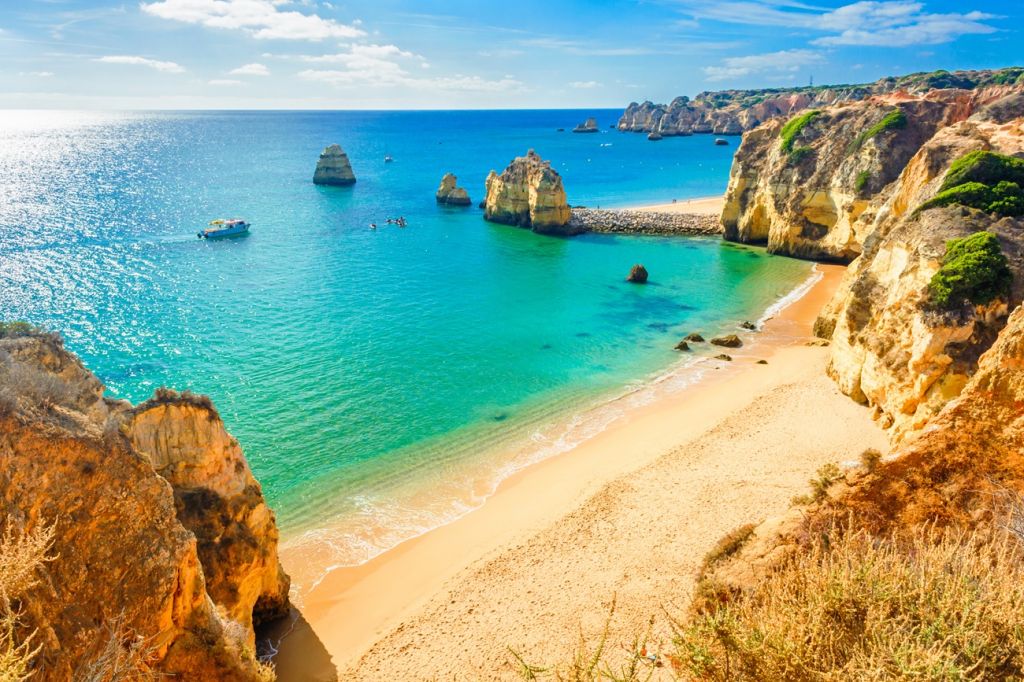 Add The Algarve to your bucket list. There are some stunning beaches here with golden sand, golden cliffs and exquisite warm blue water. Praia Da Rocha is one of our favourites, surrounded by limestone rock formations that add to the drama. Great for swimming, suntanning, romance and families!
Opera Plage Beach, Nice. France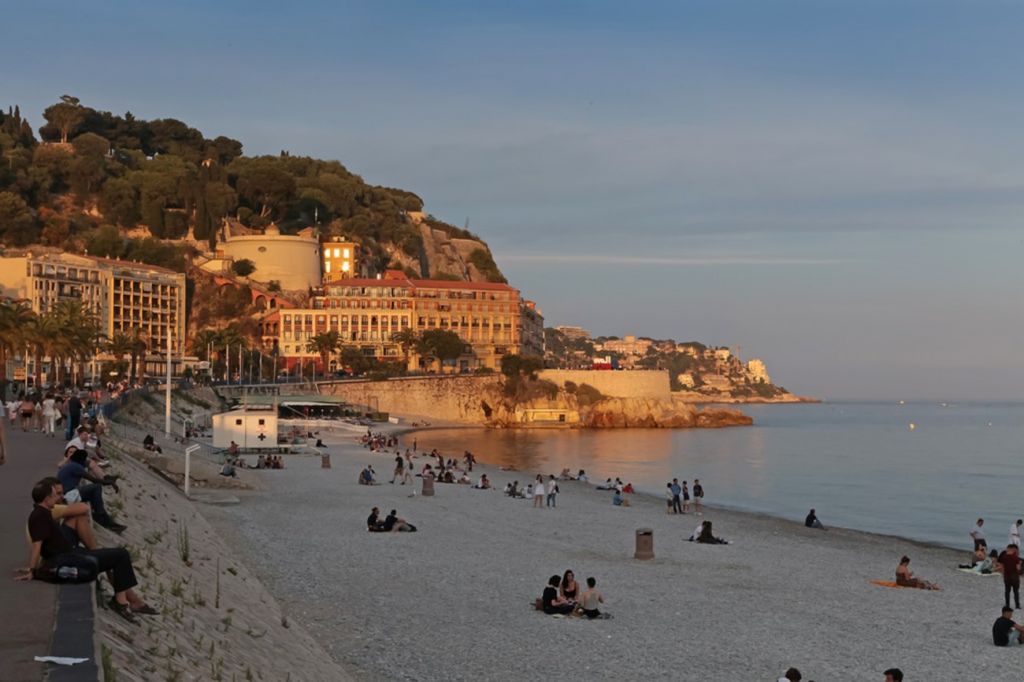 It is not that the beaches in Nice are so beautiful; it is that they are unique. And of course they are beautiful too. There are several beaches all along the Baia des Anges, the promenade, and you can choose from many, but we like Opera Plage. It is always filled with the rich and famous lounging under umbrellas, frolicking in the sea, stepping on and off luxury boats. It's a celebrity playground actually and fun to go and look at, even if you cannot get to it. The beach is private, but there are many public beaches very close by.
Punta Prosciutto, Puglia. Italy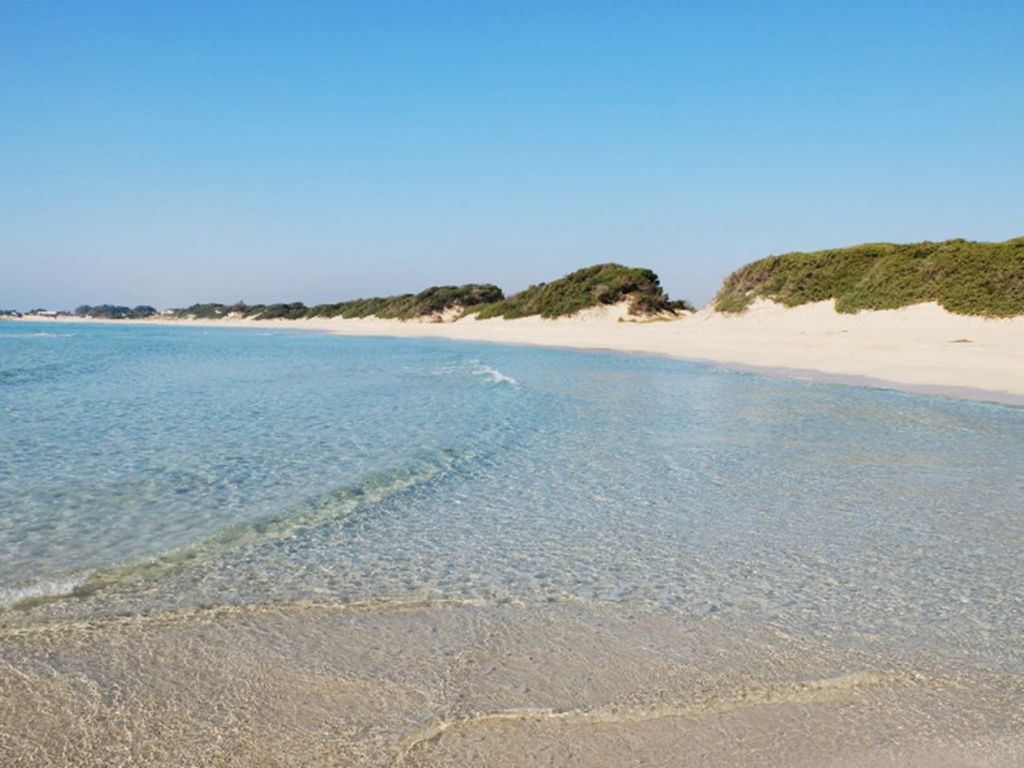 This is an area, more than a beach, and the area translates into English as 'Ham Point.' You get it - the ham is fantastic. So is the village with its many white sand beaches, translucent water, sun loungers and bright umbrellas. Spend a few days in the area, enjoy delicious food, do lots of swimming and have the most fabulous Italian holiday.