Top sights in Zanzibar | Traveler by Unique
While Zanzibar is characterized by regal palm beaches and emerald green waters, it also has several spots that delight tourists and honeymooners endlessly. A few of the top islands in Zanzibar archipelago are Mnemba, Chumbe, Mafia and Pemba.
Here is a list of top tourist spots in Zanzibar:
1. Stone town
The stone town is essentially a center of culture and history. One comes across old buildings that have a classy construction and alleys that are unusual and exceeding attractive. They are best explored on foot.
The stone town is a destination where one finds an amalgamation of Indian, African, European and Arab cultures, which mingle seamlessly. At Darjani Bazaar, on finds produce fresh from the farms.
2. Spice plantations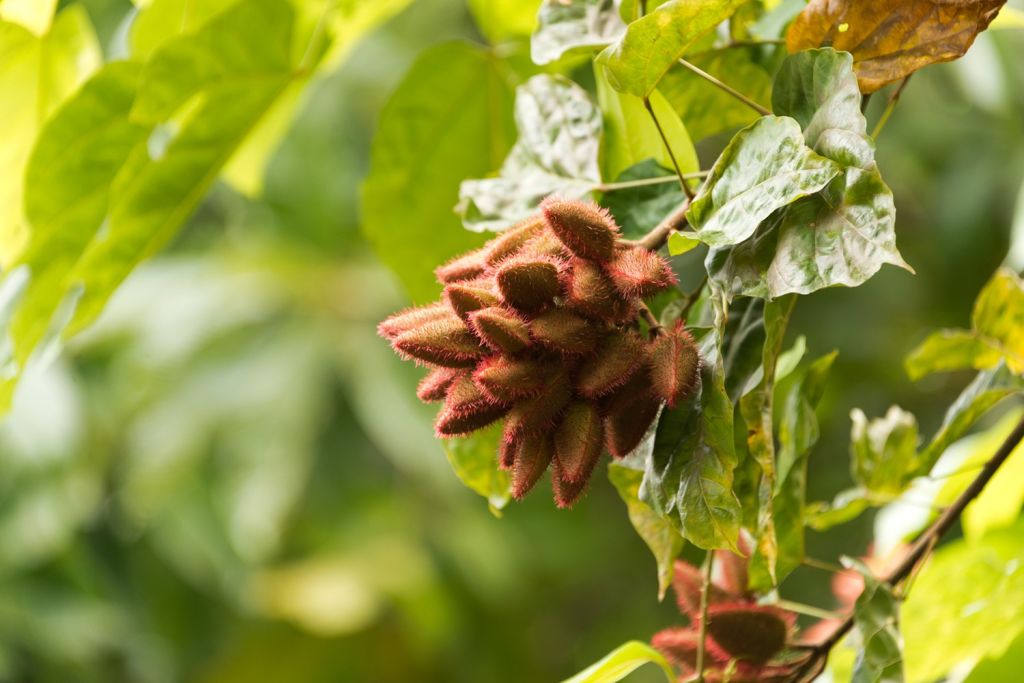 While the beaches stay the top attraction in Zanzibar, their spices have come across a significant bit of popularity as well at a global scale. It is a fine idea to spend time acquainting oneself with them.
A few of the top spices that Zanzibar is well recognized for include nutmeg, vanilla, cloves, cinnamon and pepper. One can figure out more about them by taking a tour to one of the many spice plantations in Zanzibar.
The guides who take tourists for such tours are highly knowledgeable about the spices, and their medicinal and culinary value. One comes to know about the historical context of the spices and gets to learn more about the spice trade route.
3. Prison Island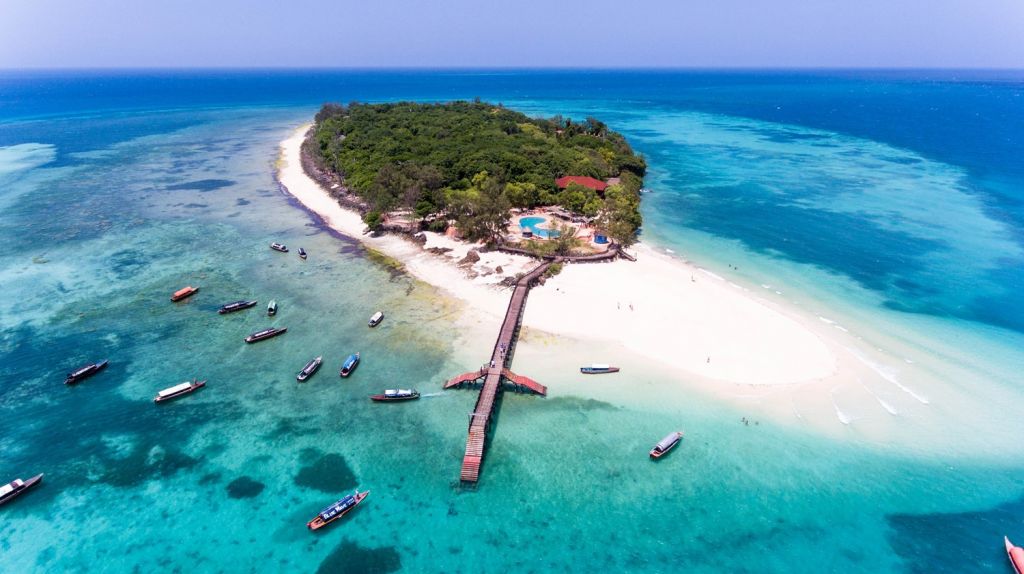 The name of Prison Island is characteristic and unique. But the place is a preferred tourist destination and gives one an abundant opportunity to relax in the sunshine. Over the beaches, one comes across giant tortoises that move freely.
It takes just around 30 minutes to reach the prison island by boat from Zanzibar. Upon reaching over here, one feels like jumping in the water.
The marine life over here is exquisite and is best viewed while snorkeling peacefully in the mild waters. Nature treks over here are commendable as well. One comes across a variety of colorful butterflies.
The prison building at Prison Island is a tourist attraction and worth spending time exploring.
4. Butterfly Center
A visit to the Butterfly center leaves one spellbound by default. One gets to take a guided tour of the garden, meet butterfly farmers and figure out more about butterfly farming.
5. Dhow Cruise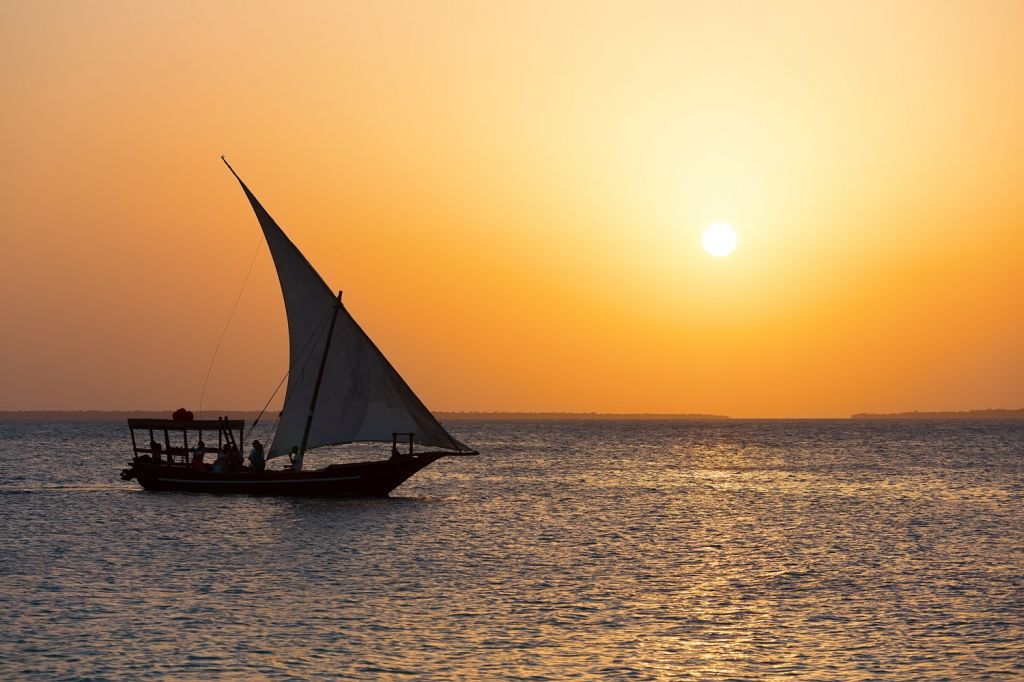 Exquisite Dhows sail all around the island of Zanzibar. They remind one of Arabic influence over the culture. A ride in these boats is an unforgettable experience. Commuters get acquainted with the waters in an instant.
As a trend, the dhows are motored to around 1000m from the shore. The motors are then switched off and sails are erected. Sailing in a dhow, slowly in the waters of the Indian Ocean is a memorable experience.
It is best to visit the spot during the time of sunset and catch the waters and the skies in their prime glory. The shades that one finds are vivid and lively and will be pretty close to pink, orange and purple.
There are some nice reefs over here as well and gives a tourist abundant opportunity to spend time snorkeling.
6. Nungwi Beach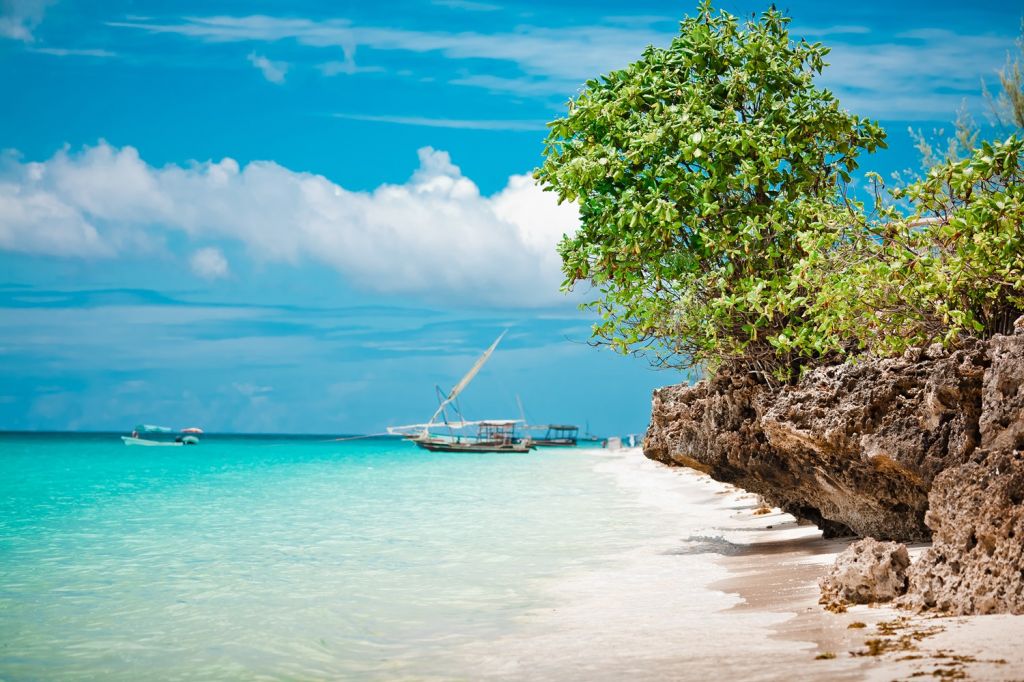 If one is fond of beaches, Nungwi beach is the place to be when on a Zanzibar trip. The place is pretty popular, but still not frequented by too many tourists.
The tide never spans too far over here. One can relax over here and take long walks as well.
7. Jozani Forest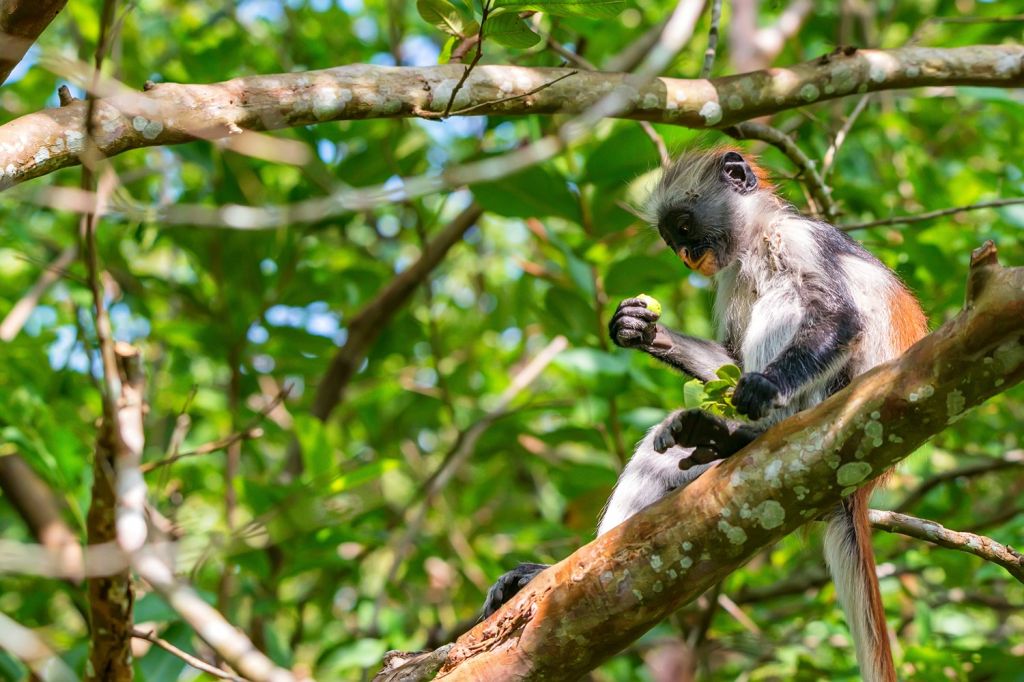 Zanzibar is essentially a nature lover's paradise. The Jozani forest is a pleasing spread of green and spans over a large area. It is close to the Chawaka bay. The bay floods frequently and is what makes the swampy forest.
The trees and ferns at Jozani forest are astounding. One can go there by bus, or take a charted taxi to get to the location. Going by bus gives one a chance at taking a guided tour of the destination.