Nightlife in Lefkada | Traveler by Unique
The Island offers multiple options to spend your night depending on your interests and your mood. From nightclubs with upbeat music to exceptionally lavishing wine bars, Lefkada has everything needed for a pleasurable and enjoyable night. As the sun goes down, Lefkada becomes an island ideal for a party as travelers are able to enjoy music and refreshing drinks until the early morning hours. Despite the fact that there are options all over the Island, the main party scenes can be found at Nydri and at the Island's main town.
Lefkada's main town
As in every other Greek Island, the great majority of the bars that are located in the main town can be found in the seaside. Visitors can start their night by enjoying a mouth-watering dinner accompanied by an exceptional wine at one of the area's restaurants. Close to the bridge, visitors will find multiple options regarding bars and nightclubs that offer a more playful and party atmosphere. Among the most notable and most popular nightclubs, there is the "Capital". This particular club opens its doors at midnight and immerses visitors into an irresistible party until the morning. There, you can find people of different ages and listen to various music styles. From mainstream Greek to International pop music, this club will offer you a truly unique experience there. Lefkada's capital town is also an ideal spot for bar strolling for those who wish experience from first-hand what the town has to offer. There are many small places with lounge music where you can enjoy refreshing cocktails and interact with the local people.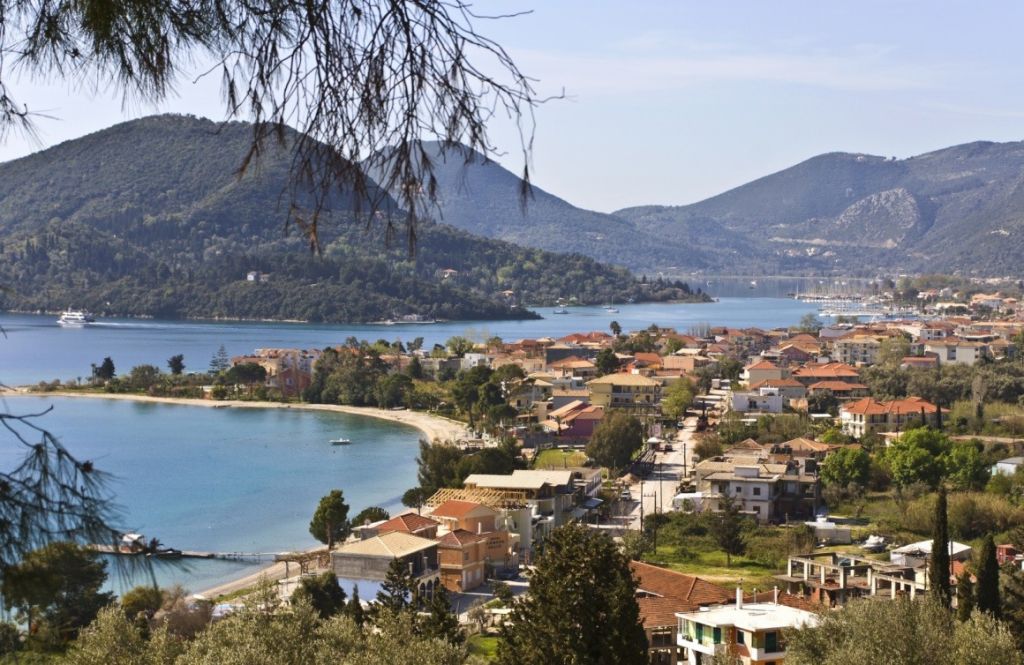 Nydri is characterized as one of the most cosmopolitan, crowded and beautiful resorts on the Island. The area is a pole of attraction even for those who are not staying there due to the variety of activities, restaurants and serene beaches that can be found there. In addition to the abovementioned, Nydri is also the main nightlife scene of the Island. Travelers can find a variety of places that pamper their needs and satisfy their expectations. For those who are looking for a more idyllic and quiet night, fine restaurants provide the ideal setting to enjoy a glass of wine right next to the beach. In what regards bars and nightclubs, they can be found in the main road of Nydri in which traffic is prohibited from the afternoon until the early morning hours, making it easy for bar strolling.
At Nydri, travelers will find some of the most elegant and lavishing nightclubs that offer a great atmosphere up until the morning. In glittering and glamorous interiors, visitors can enjoy partying and drinking upgraded drinks and experience pampering services. It has to be noted though that, in some places smart and cool attire is required. Therefore, a more sophisticated dress code is recommended. For those who wish to enjoy a more laid-back atmosphere with a more comfortable attire, there are multiple beach bars at Nydri serving great drinks with lounge music. Beach parties are great options for all, groups of friends, couples, and people of all ages.
Traditional taverns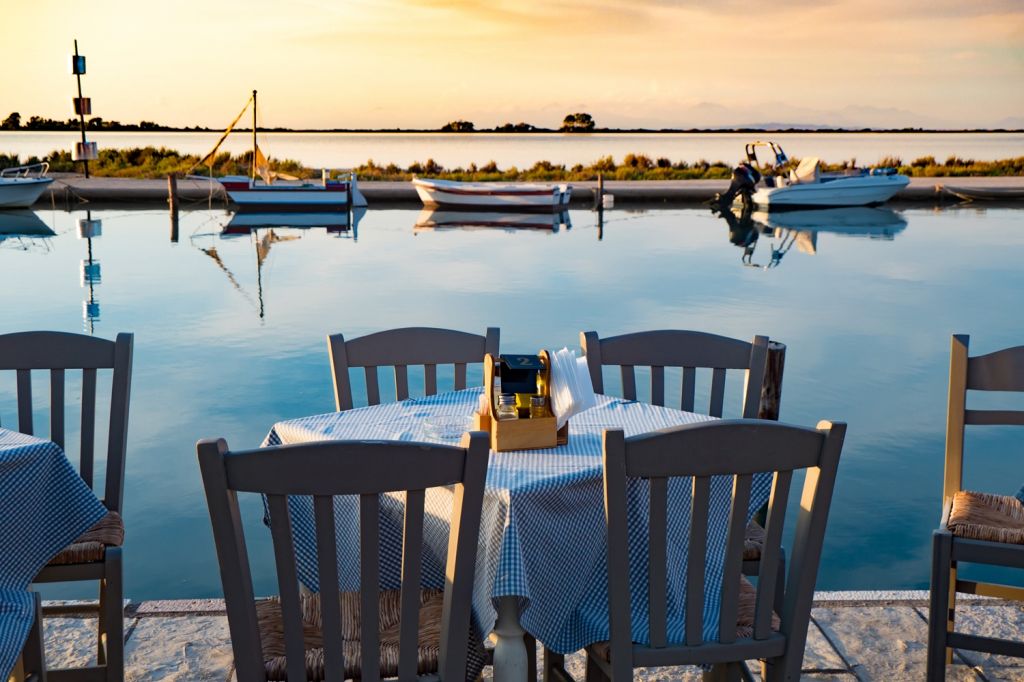 Except for the beach bars, the bars and the nightclubs that constitute the main pole of attraction due to their unlimited and extravagant party atmosphere, there is another option for those who wish to combine party and dining. Throughout the Island, many traditional taverns offer excellent dining options with live music. In these places, travelers can enjoy a complete dining experience while listening to the old time classic Greek music. Dancing is also an option as usual; the staff invites everyone to participate in the small party that is taking place there.
Local festivals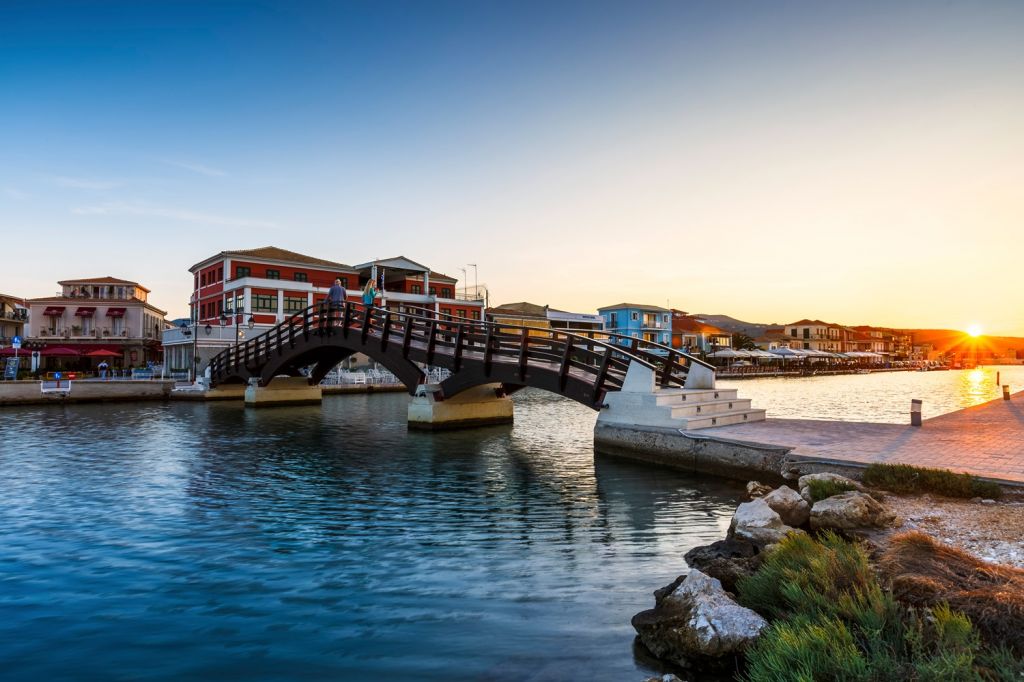 Nightlife in Lefkada can be both, modern and traditional. From this perspective, bars and nightclubs are not the only options to experience a true party atmosphere. In fact, local festivals are common in every Greek Island and is an option for those who wish to enjoy the local music, observe and join local dancing styles and interact with the locals like never before. Throughout the year, on pre-scheduled dates, there are festivals in which travelers can participate. These festivals take place in central locations such as the main squares or at the villages. Joining one of these celebrations is a chance to experience the authentic lifestyle and the true nightlife that the Island has to offer with a lot of dancing, loud music and locally produced spirits.