Daily cruises from Lefkada | Traveler by Unique
One of the most common and most preferable activities are daily cruises. These daily cruises depart from various harbors in Lefkada and take travelers towards impeccable locations and idyllic spots. These daily cruises are unique opportunities to visit the most famous bays of the Island, to get the chance to explore important locations but also, to enjoy snorkeling in the azure waters of the Ionian Sea. Caves, secluded beaches, beautiful landscapes, and an endless blue of the Ionian sea are among the main characteristics of the cruises.
Visitors of Lefkada can find various companies and choose from a variety of daily cruises depending on their interests and needs. There are daily cruises for all; families, groups of friends wishing to experience some extra excitement, and for couples seeking romance. It is important to note that these cruises are usually departing during the morning and return is scheduled during the afternoon. However, those who are interested in an ultra-exclusive experience, private cruises are also available in order to enjoy the experience at its maximum. To help you avoid the hassle and choose the right daily cruise, in this article, we present some of the most common types of daily cruises that depart from Lefkada.
7 Islands cruises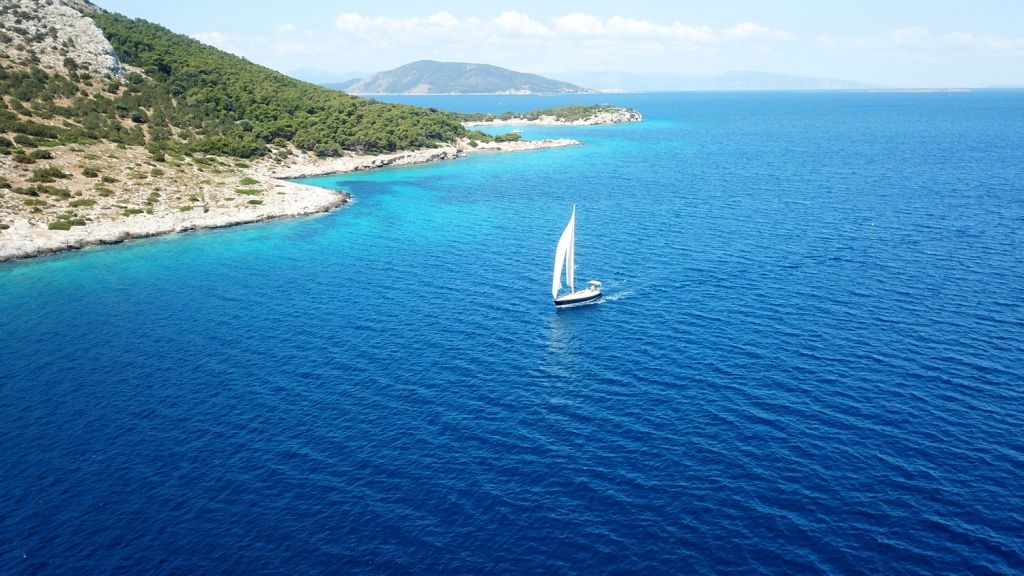 One of the most exciting and adventurous types of daily cruises is the one that departs from Lefkada and sails around the complex of 7-Islands. A daily cruise of this type takes participants towards some of the most known Island destinations such as Skorpios, Kefalonia or Ithaca. According to the schedule of these cruises, participants will enjoy small stops on the Islands and explore their vibes while strolling around. In addition, these daily cruises are ideal for those who wish to visit infamous beaches such as Porto Katsiki or Egremni.
Daily cruises to less known islands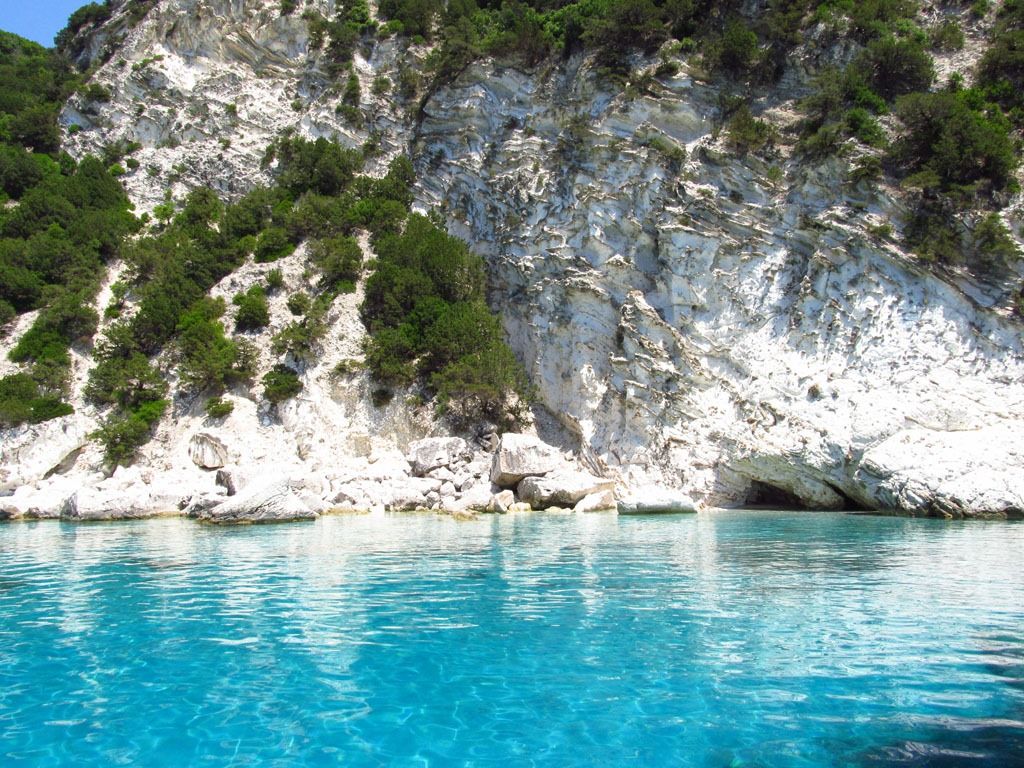 The variety of daily cruises that depart from Kefalonia also include some excursions that are ideal for those who wish to avoid the crowds and enjoy their time in a quiet, relaxing and unspoiled setting. More precisely, there are many daily cruises to Kastos and Kalamos. These two Islands, are part of the Ionian complex but, both of them are not famous destinations. Both of the Islands demonstrate exceptional natural beauty, beautiful beaches and a flawless charm like no other. Therefore, a daily cruise there will be a truly memorable experience and an opportunity to enjoy romance in an idyllic landscape away from the masses of tourists.
Beach cruises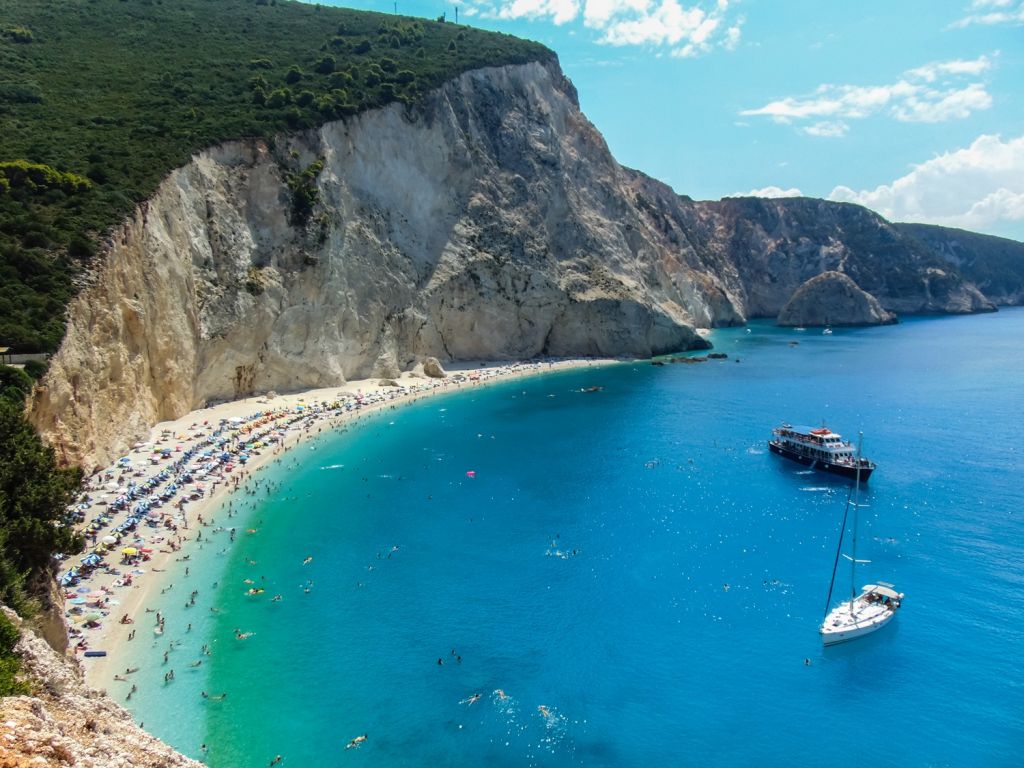 From the port of Nidri, in Lefkada, there are daily cruises which take travelers towards the most famous beaches of the Island. These beach cruises, as they are commonly known, are the most suitable option for those who wish to explore the spectacular bays that the Island has. Furthermore, these cruises will be the ideal activity for the travelers who wish to enjoy swimming in the refreshing and crystal-clear waters of the Ionian Sea. During these daily cruises, travelers can visit, among others, the infamous beaches of Porto Katsiki and Egremni.
Glass bottom boats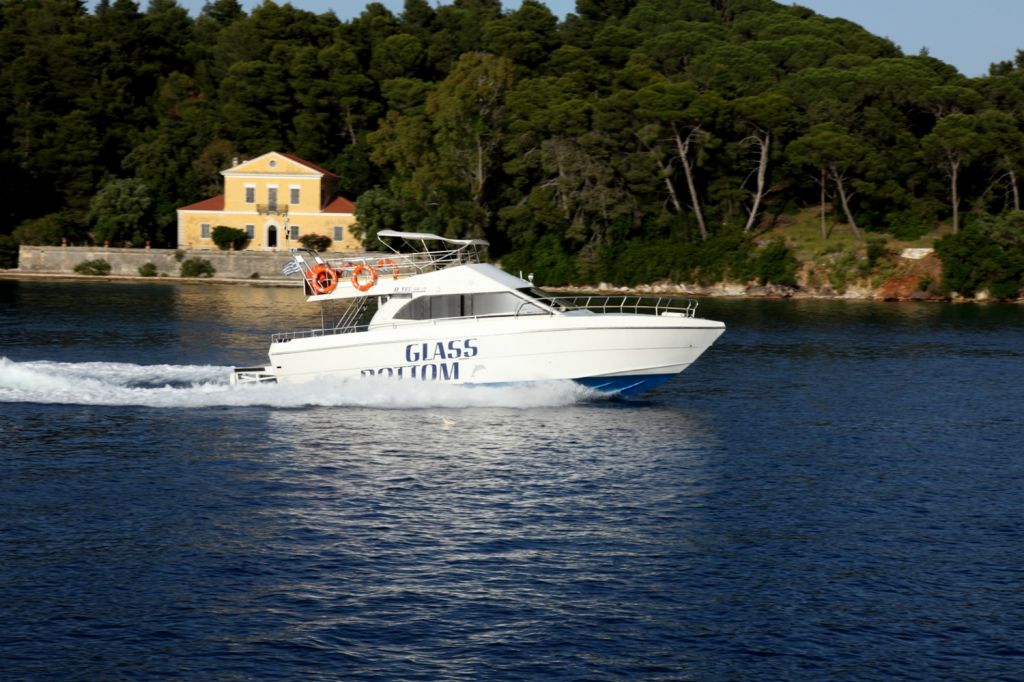 Daily cruises in Lefkada can be relaxing, entertaining, as well as, exciting. For those who wish to embrace their inner explorer, glass bottom boats offer cruises during which participants are able to explore the underwater world that the Ionian Sea hosts. These cruises sail around Lefkada and include multiple swimming spots in great locations. The glass bottom that the boats feature, allows travelers to observe and admire the rich marine life that the area has. Fishes, morays, starfishes, and crabs are among the species that participants will be able to observe. It is important to note that, if you are lucky enough, you may also observe some sea turtles and dolphins.
Party boat
Lefkada is not only about great landscapes and outstanding beaches. The Island is also famous for its intense and vibrant nightlife. In case there is a doubt moment, there is a particular type of cruise that can combine all. The so-called party boats offer the ultimate party experience while cruising around the Island. The party boats depart from the port of Nidri during the evening and return during midnight. Famous DJs, a lavishing setting and refreshing drinks are the elements ensuring a pleasurable and enjoyable experience. This type of cruises is among the most preferable options for youngsters and party enthusiasts.