What to do in Sanur | Traveler by Unique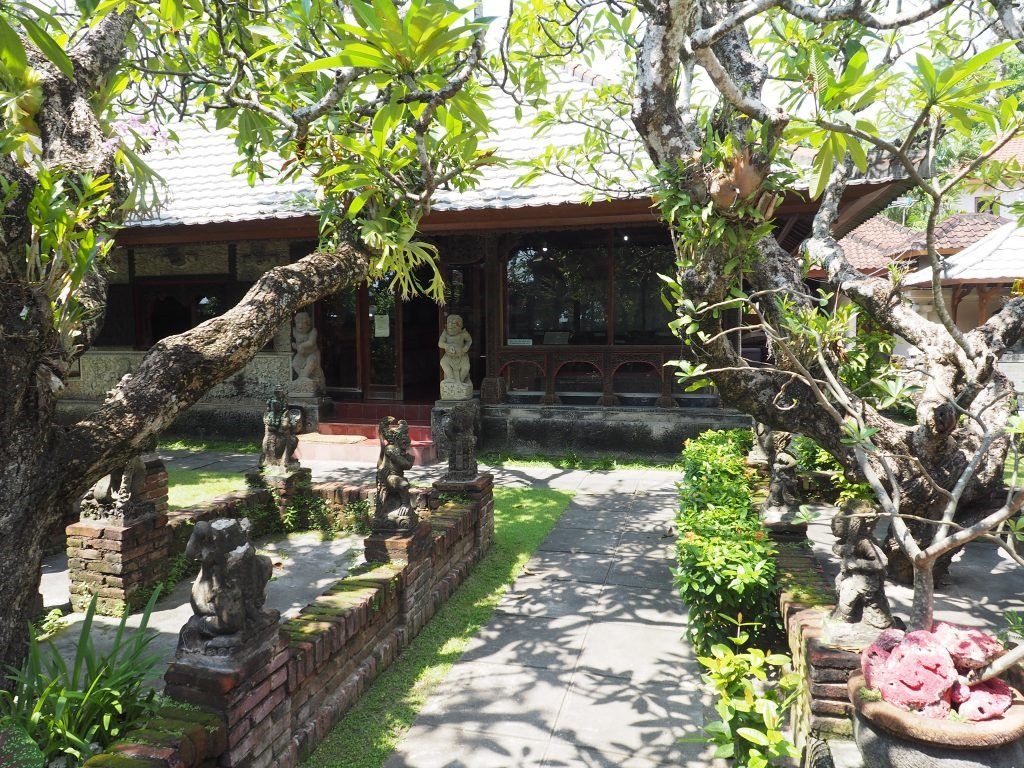 Top Attractions:
The Blanjong Pillar is a famous attraction in Sanur. It is well known because it is the oldest artifact in Bali. It is a stone pillar that is inscribed which was fashioned around 914 AD.
The Museum Le Mayeur is the home a fun art collection of the expatriated Adrien-Jean Le Mayeur de Merpres. It is surrounded by gardens, statues and other fascinating things to see.
The Turtle Conservation and Education Centre hosts many classes and tours for children and adults to teach them about the turtles. It is one of Bali's most visited sea life conservations and it is very popular for both tourists and locals.
For outdoor adventure, Sanur has it all. While there are several day trips and tours you can take through or around the island, there is also a lot of things to do around the beaches. The sun gets very warm during the day and there are vendors along the pathway, set up in the shade selling fresh snacks, fruits, and other refreshments. You will also easily find a nice cafe or pub to have lunch if you need a break from the sun.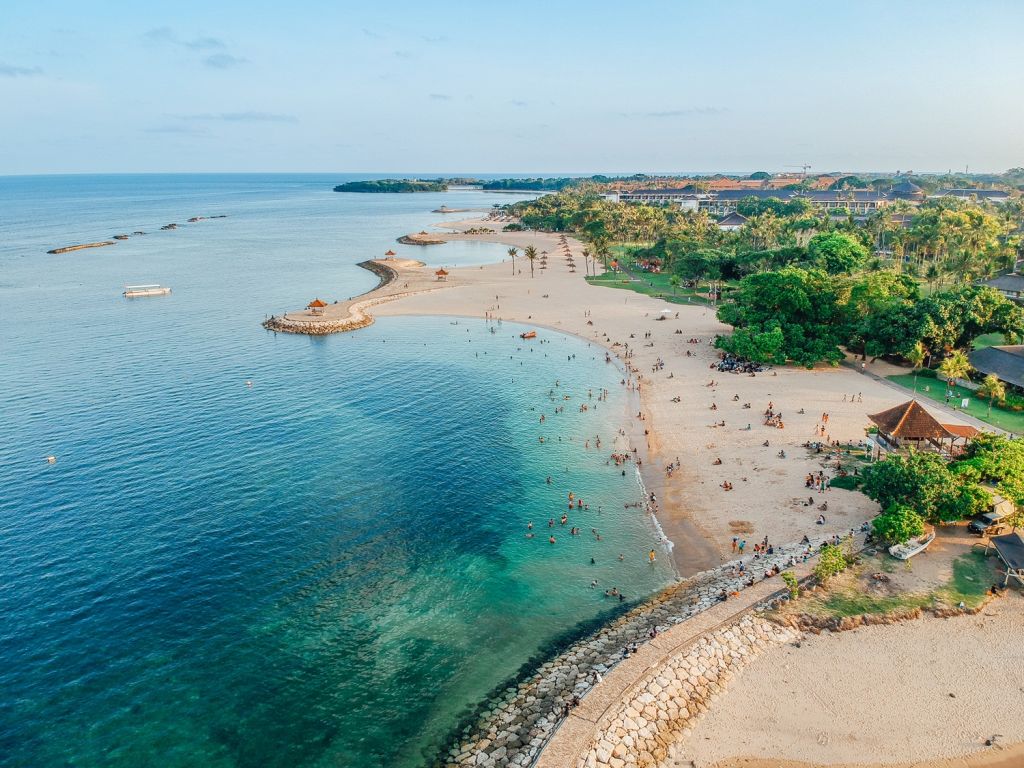 Here are some of the best things to do in Sanur:
Snorkeling
Sanur has one of the best places on the island to go snorkeling. You can go snorkeling right off the beach, you could rent a little boat and find your own spot, or you can go on one of the snorkeling tours that is provided at the beach.
Surfing
Although there isn't a lot of prime surfing spots in Sanur, there are still a few spots to check out. Keramas Beach and Bangsal Beach are both known to have some great surfing waves. You are not able to surf right off the shore of Sanur, you will need to use a paddle board or have a boat drop you off by the barrels which are about half a kilometer out.
Swimming
The swimming conditions in Sanur are one of the main attractions for travelers. The water tends to run a little colder than in Kuta or other beaches in the area. The water is immaculate for swimming and during low tide, you can swim, or float in the shallow water without any concerns. Swimming in Sanur is a great activity for all ages, and there are plenty of activities always happening at the beach.
Marine Walk
The Marine Walk is a new and exciting way for people to explore the wonders under the water. Bali Marine Walk and Sea Walker will supply you with a scuba diving helmet that is attached to a tank. While wearing this, you can walk along the floor of the sea and breathe normally. You can see and interact with the fish and other marine life as you go for your underwater walk.
Cruises
Sanur is one of three main points of sail in Bali. You can find daytime or evening cruises leaving from the port daily. The floating dock acts as the hub for water sports. It has a swimming pool, slides, glass bottom boats, canoes, kayaks, and much more. You can also enjoy a delicious buffet while listening to a live band. Take an evening cruise and enjoy a glass of wine as you sail around the islands and watch the sunset over the water.
Scuba Diving
The water around Sanur Beach is full of tropical fish and other marine life. Scuba diving can be done offshore, or you can take a charter boat to get you further out into the water. There are some amazing coral reefs with fish, sea urchins and more. Many instructors are there to help both new and advanced divers.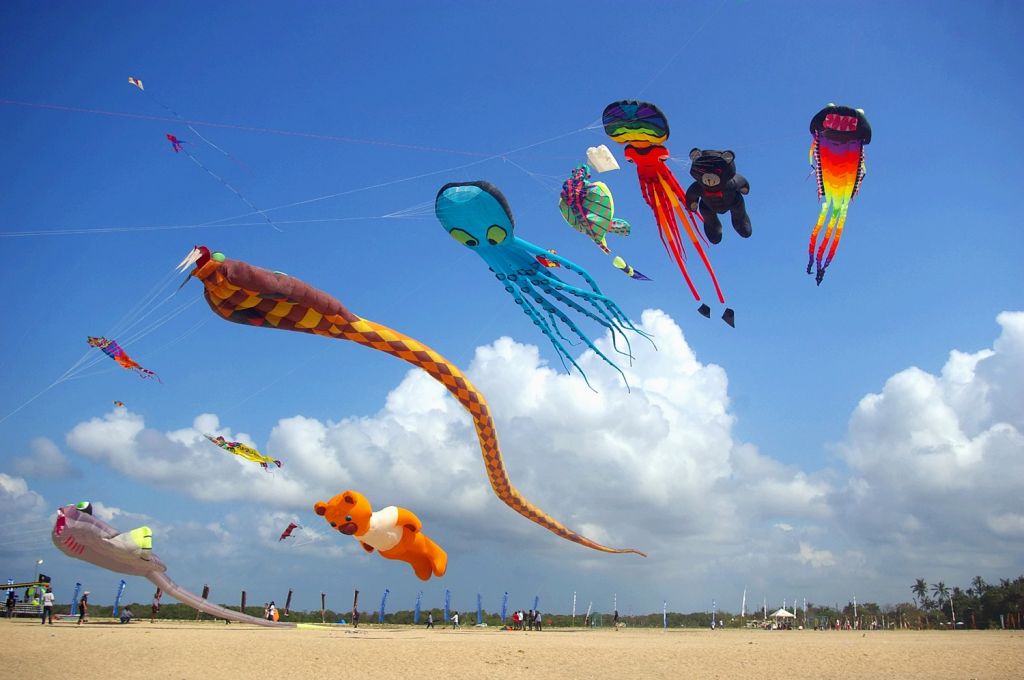 Kite Flying
Sanur Beach is the home to the Kite Festival every year. The beaches are the perfect place to fly a kite because of the airflow coming off the water. During the festival, you will find an assortment of bright and bold kites flying in the air, some shaped like animals, fish or birds, while others are more traditional. You can bring your own kite to the beach at any time if you want to fly a kite.