Must visit villages in Lefkada Island | Traveler by Unique
It has to be noted that, Lefkada has villages that will meet all kinds of expectations, even the high end. Cosmopolitan, elegant, relaxing, quiet and family-friendly, Lefkada has surely what it takes in order to lure travelers. Even if there is no time left for exploration, there are few villages that are worth visiting and spots not to be missed. In this article, you can find the must-visit villages on the Island of Lefkada. Some of them can be seen as great options for holidays, while others can be options for daily excursions.
Nidri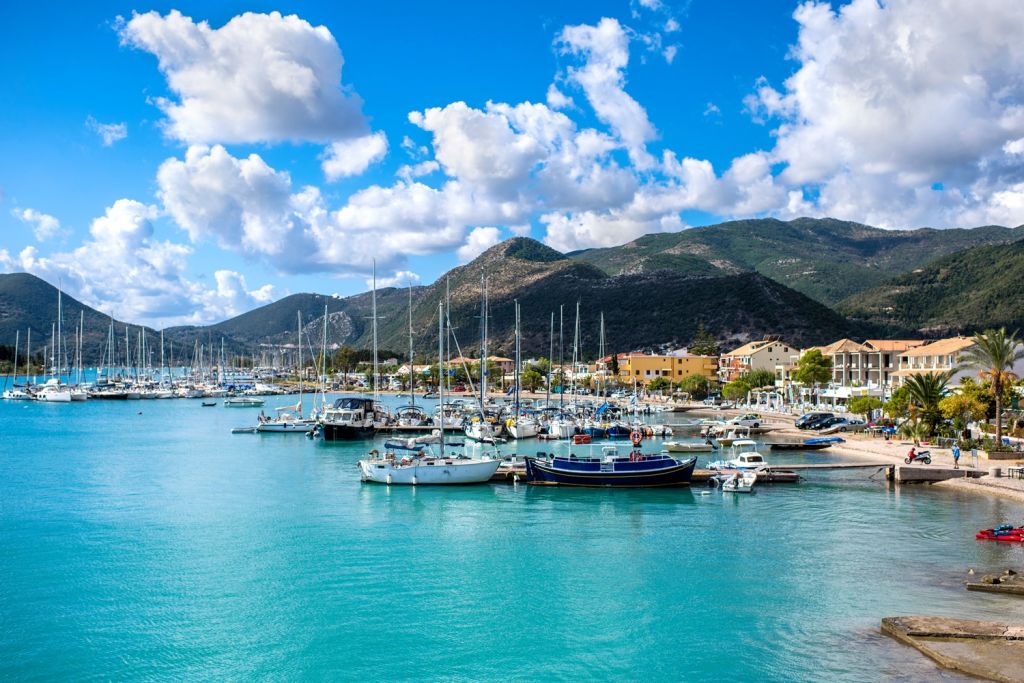 The village of Nidri is one of the most preferable holiday resorts that the Island has. Its unique cosmopolitan atmosphere and the variety of available options make this village as one of the most known spots on the Island. It is characterized as a village that has everything needed for pleasurable holidays and is ideal for all ages. The settlement features a vast variety of facilities such as hotels, restaurants, shops and entertaining options allowing travelers to enjoy the most of their experience there. The village's increased popularity is not a coincidence, as visitors have the opportunity to swim into azure and refreshing waters. Nidri is definitely one of the must-visit villages as it has its own lavishing, vibrant and at the same time relaxing atmosphere.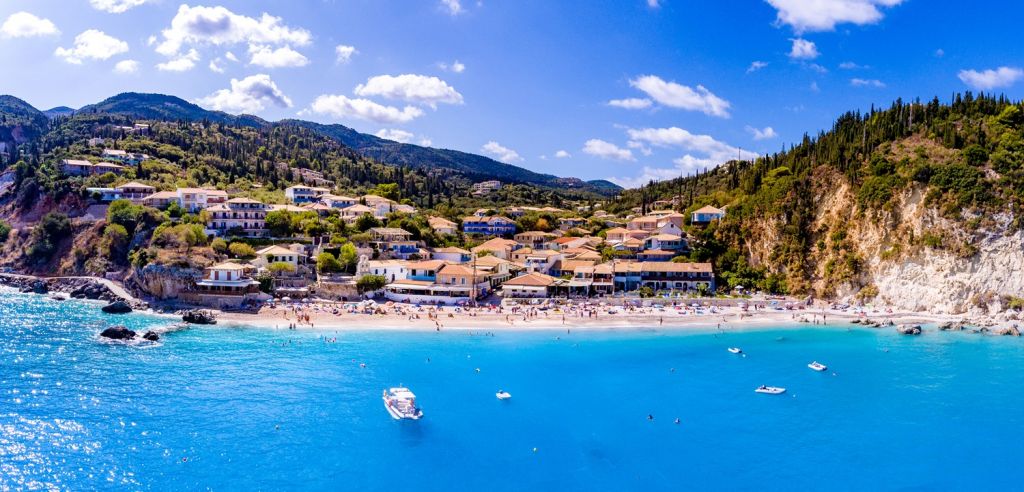 The picturesque village of Agios Nikitas can be found at a short distance from the Island's capital. In fact, this settlement is an ideal option for those who enjoy spending their time surrounded by nature and away from the crowds. Agios Nikitas showcases an impressive landscape, as imposing white cliffs and many olive trees surround this small village. Travelers are able to explore the village's beaches and enjoy the serenity of the seaside. More specifically, the beaches there are ideal for families with shallow and clean waters. For nature enthusiasts, the village has fields and mountains that are ideal for exploration.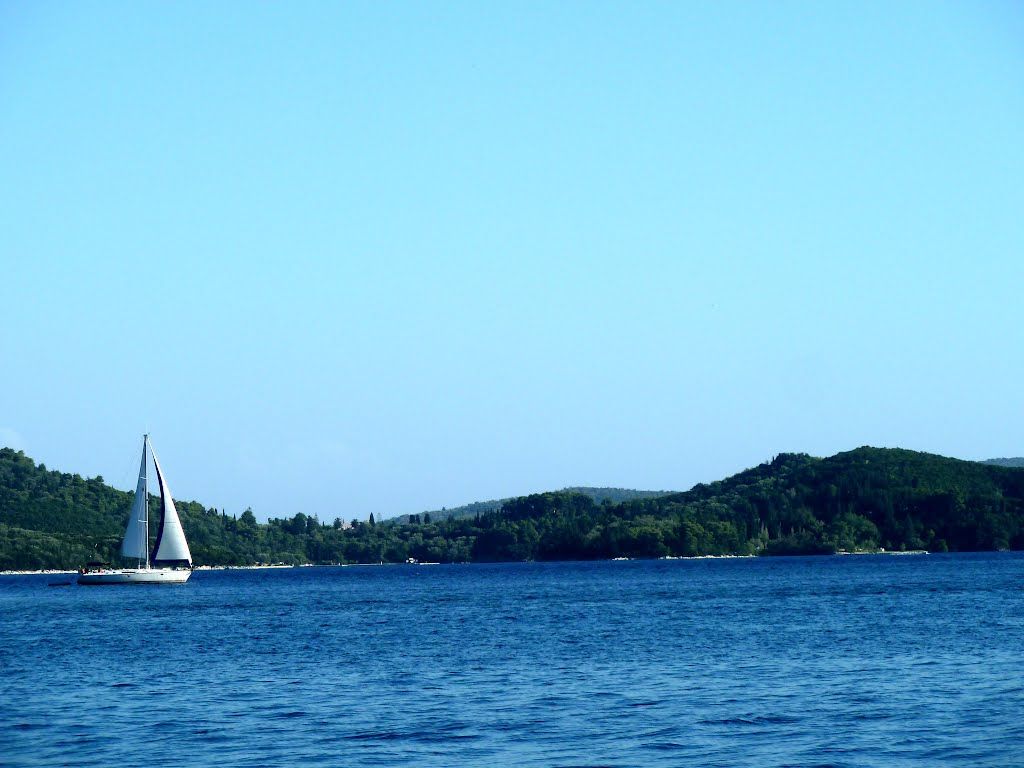 Those who are planning to visit Nidri then a visit to the village of Perigiali is a must. The settlement offers direct views over the Island of Scorpios, the one that used to be owned by the Greek typhoon of Aristotle Onassis. The village is known for having a quiet and laid back atmosphere and it forms a pole of attraction for those who wish to enjoy some time away from the cosmopolitan vibes of Nidri. Perigiali has a small port where traditional fishing boats are anchored. The village's restaurants serve fresh and tasty fishes and the charming atmosphere will make you immediately to fall in love with the village and the local people.
Karia
Located at an altitude of 500 meters above the sea level, Karia village is one of the most stunning mountain locations that travelers can find in Lefkada. Karia is a relatively large village, with 1000 people living there and is known as a spot of unparalleled natural beauty with trees and natural springs. Karia has everything one ever imagined, authentic architectural style, narrow streets, welcoming people and a lovely central square. Interacting with the locals is one of the exciting things one can do there are, as there are few small cafeterias which are the main gathering points for the locals. An interesting highlight is that the village has its own folklore museum where visitors can observe and admire items of everyday life and pieces of folklore art.
Vlichos
The list with the must-visit villages in the Island of Lefkada includes also the picturesque seaside village called Vlichos. This settlement can be reached at a distance of 20km away from the capital town of Lefkada and forms one of the most popular options for private yachts. Vlichos has a beautiful bay with turquoise waters and showcases a unique charm due to its relaxing vibes. The village is surrounded by mountains with lush vegetation and can be characterized as an all-in-one option for families. This is because travelers will find a variety of restaurants, shops of all kinds and bars that allow pleasurable and enjoyable moments.
For those who wish to visit a village that can be found at close proximity from the capital of Lefkada, the village called Lygia is the most suitable option. Lygia is home to 750 people and is also easily reachable for those who are planning to visit the cosmopolitan village of Nidri as it is built on the main road. The settlement is characterized as a paradise on earth for those who enjoy fishing as the area has multiple spots with rich marine life. Strolling around the village is one of the must include activities as visitors are able to admire the charming architectural style. The houses are known for having colorful gardens that compose a truly exceptional atmosphere. Swimming is also an option there as the beach has a soft sandy terrain and crystal clear waters. The village has also few restaurants known for serving delicious seafood recipes.