The best beaches in Paros Island | Traveler by Unique
Livadia Beach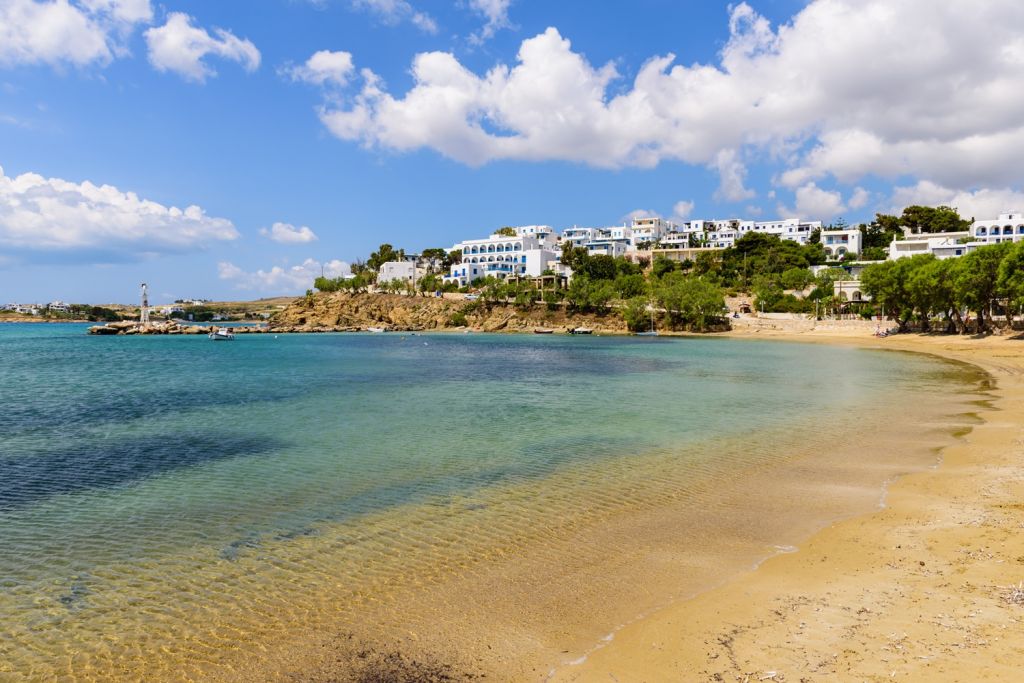 Situated in the broader area of Parikia, the beach called Livadia is characterized as one of the most popular options in the area. The popularity of this sandy beach is mainly due to the fact that is easily accessible by the nearby hotels. Livadia is very well organized with umbrellas and comfortable sunbeds that ensure a pleasurable experience there. Travelers are also able to find several beachside restaurants with a great variety of fine dining options and refreshing cocktails. Livadia beach is also an ideal spot for families due to its size and its shallow crystal clear waters. For those who wish to experience a more idyllic atmosphere, the restaurants are open until late in the night with lounges and tables close to the beach.
Kolibithres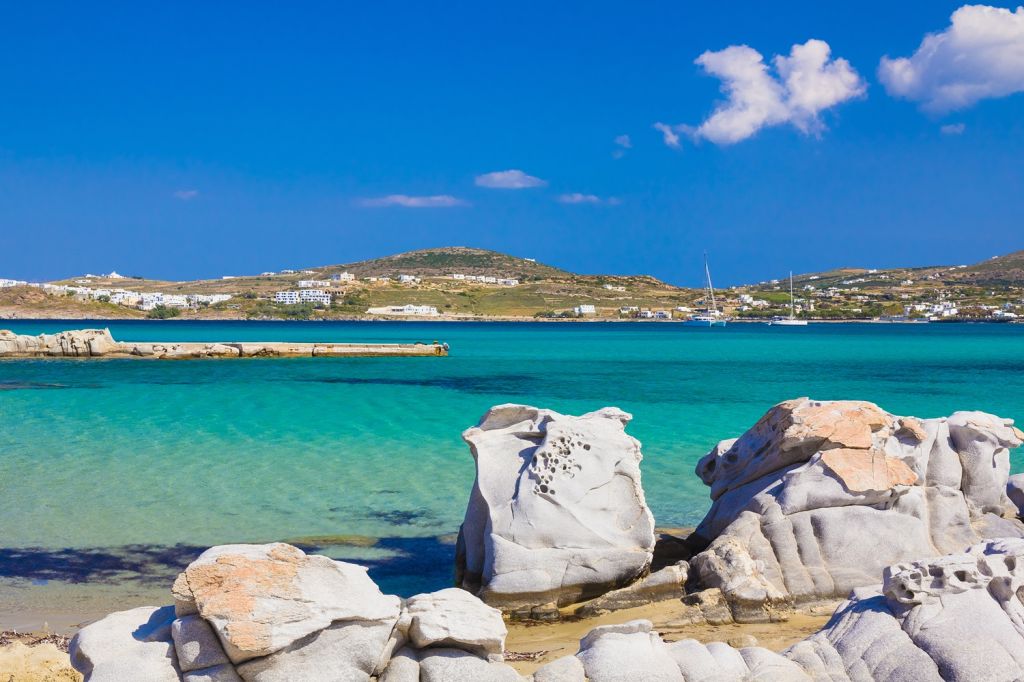 This beach is definitely a must entry in the list of Paros' best beaches. Kolibithres beach perfectly pairs an outstanding landscape, a flawless sense of privacy and impeccable waters. More precisely, this beach features clean and shallow waters, which make it an excellent option for families. The bay is surrounded by interesting rock formations which are shaping small coves. There is no better way to enjoy privacy while swimming and sunbathing than finding one of these little coves. In general, Kolibithres can be characterized as an organized beach. Visitors of this beach can rent at extra charge lounges and umbrellas and enjoy their day there in a more comfortable way. It has to be noted that there is no other source of shade in this beach, therefore those who wish to enjoy swimming in a more private setting, need to make sure that they have their own umbrella. At Kolibithres there are water sports available for those who wish to experience some adrenaline boosts. Finally, the area has few restaurants with multiple mouth-watering recipes.
Santa Maria
As in every Island, Paros has its own cosmopolitan and vibrant beach which forms the popular option for youngsters and for those who wish to party. Santa Maria beach is a long and sandy beach that has everything a traveler may need. Its vibrant atmosphere can only be found at the one end, as on the other end the atmosphere is exactly the opposite. In what regards the first half of this beach, visitors are able to find several water sports activities or boats to rent. In addition, beach bars provide the ideal setting with lavishing cabanas, refreshing drinks and upbeat music. In relation to the second half of this long and sandy beach, it can be characterized as the perfect spot for relaxation and rejuvenation. The peaceful atmosphere of that part is the ideal spot for those who wish to enjoy swimming and relax under the Greek sun with no interruption. In general, Santa Maria beach has shallow waters ideal for children.
Punda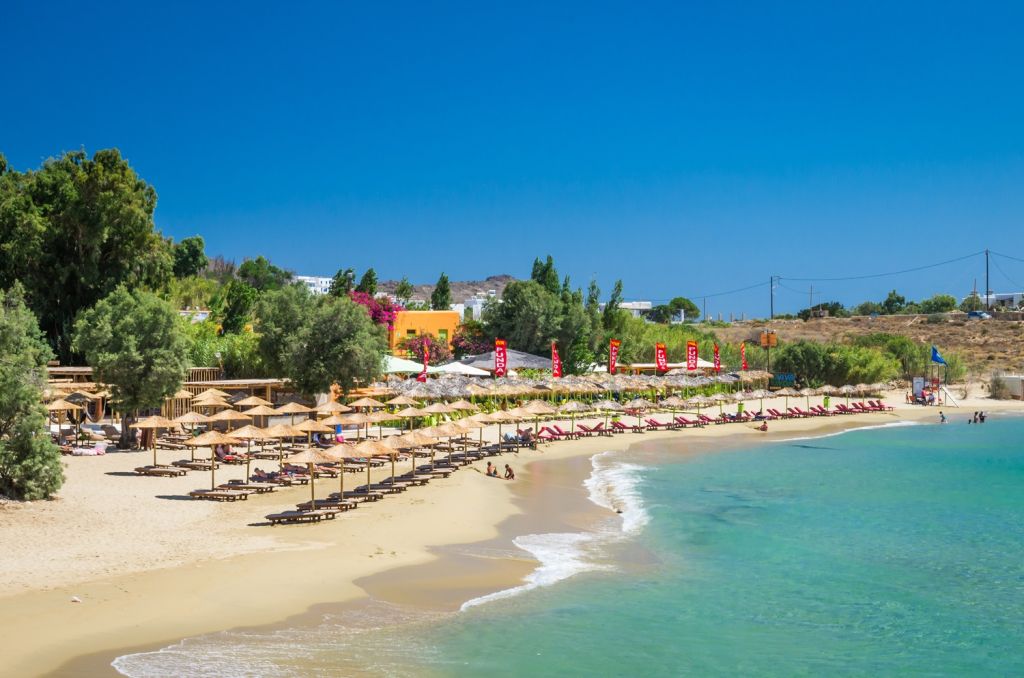 Punda beach can be found on the east coast of Paros Island and is definitely the place to be for youngsters. The interesting fact about this beach is that at first place it looks like a club. The main building that can be found next to the bay features several pools and bars where people party from the morning and up until the sunset. Upbeat music, exceptionally refreshing cocktails and crystal clear waters are some of the main characteristics of this beach.
Golden Beach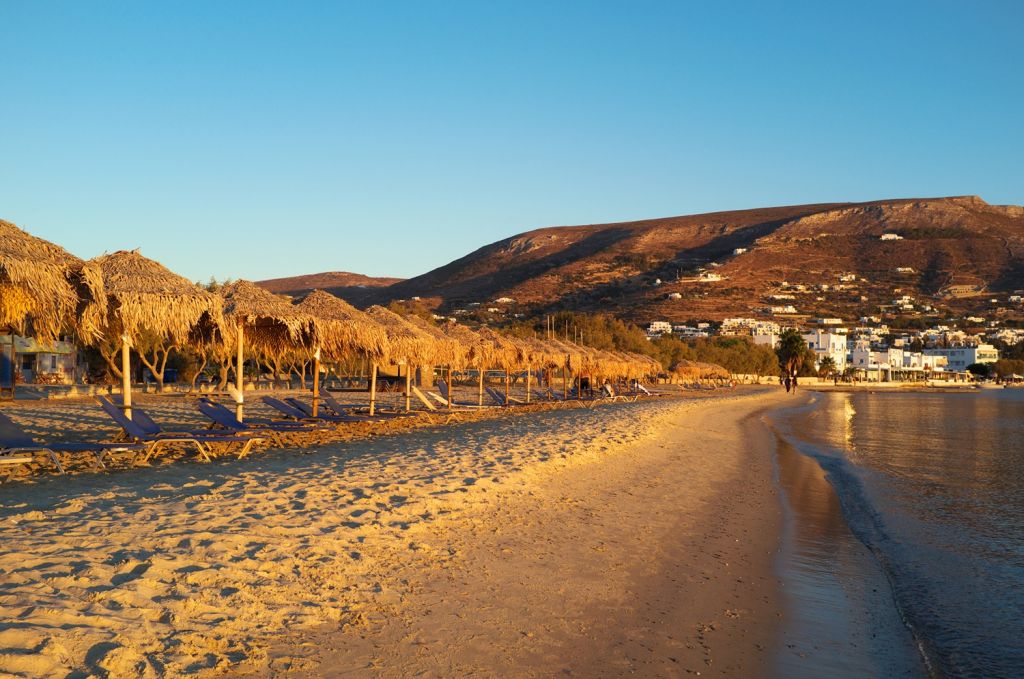 Chryssi Akti or Golden Beach is probably one of the must-visit bays while in Paros Island. It can be found on the south coast of the Island and forms the ideal spot for all as it combines almost everything. The landscape is exceptional as Golden Beach is the longest sandy beach on the Island. For those who wish to experience an extra adventure, windsurfing is highly recommended there. Visitors of this beach are able to find umbrellas and comfortable lounges for a more pleasurable and enjoyable day there. Moreover, several restaurants and traditional taverns can also be found there. The blue waters of this beach are shallow and ideal for families with small children.