The best places to stay in Greece | Traveler by Unique
10 GU | 5 BD | 5 BA | Private Pool | from €900/nt
Luxury villa rental in Peloponnese, Pylos
Miana Villa is located at a short distance from the infamous Costa Navarino Resort in an area of outstanding natural beauty at Pylos. The property covers one acre and is surrounded by its own private garden that includes olive trees, flowers and herbs. This private slice of paradise offers also breath-taking views of the Ionian Sea, the infamous bay of Navarino and the golf courses of Costa Navarino Resort. The broader area of Pylos, Messenia is suitable for those travelers who wish to immerse themselves into an unforgettable atmosphere of relaxation and nature exploration. Miana Villa offers spacious rooms that provide the perfect balance between harmony and privacy. With the elegant furniture and the state of art appliances, this Villa makes every visitor feel like home. Additional features of this Villa are the infinity pool, the external fireplace as well as the Jacuzzi.
View more: villas.byunique.com/miana-villa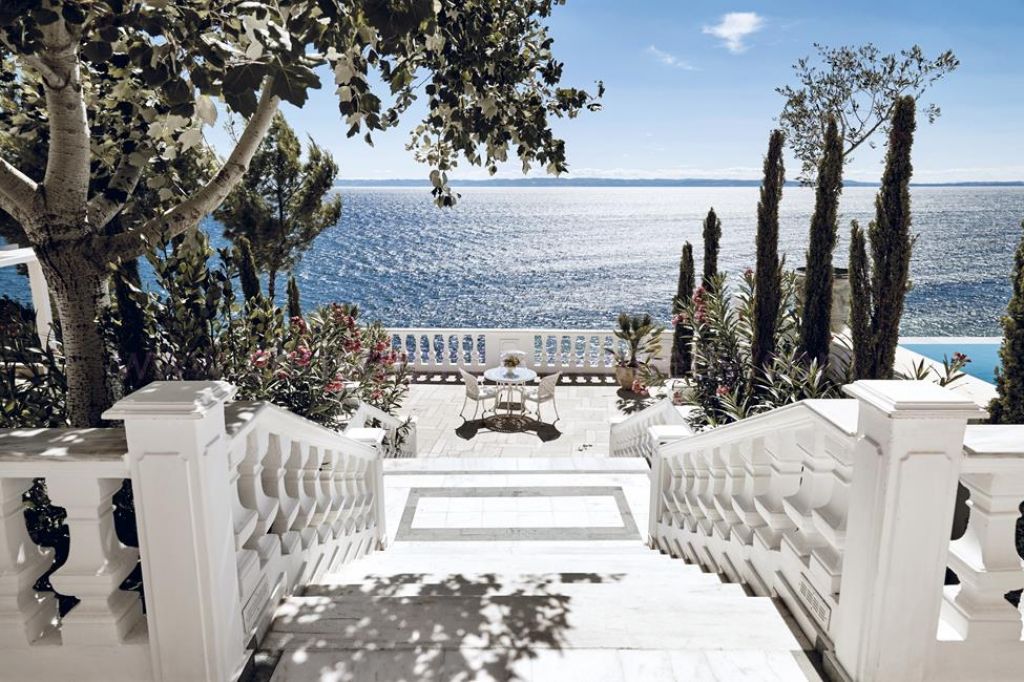 8 GU | 4 BD | 4 BA | Private Pool | from €8100/nt
Luxury villa rental in Halkidiki, Nikiti
The area of Halkidiki is one of the most popular destinations in Greece. Its cosmopolitan character, the flawless party atmosphere as well as the spectacular beaches that the area has, led to the creation of some of the most luxurious and elegant resorts in the area. The all-in-one destination of Sithonia, Halkidiki forms one of the most splendid and exclusive hideaways for visitors. Golden sand beaches, lush vegetation, turquoise waters and an unlimited sense of tranquillity make this location the perfect spot for recreation, romance and relaxation.
Villa White stands gracious overlooking the Aegean Sea and covering an area of 950 square meters. With its two-story size, this mansion is spacious enough to meet even the most high-end expectations. Four exclusive bedrooms with en-suite bathrooms ensure that your holidays will be comfortable and pleasurable. The cutting-edge interior design features the necessary doses of luxury such as a marble fireplace, designers' furniture and walk-in closets. Villa White is dedicated not only in providing the necessary comfort to its visitors but also in offering one exceptional experience of outdoor entertainment. A heated infinity pool, an outdoor fireplace, common areas, gardens and a Jacuzzi are some of the features that make this mansion one of the best places to stay in Greece.
View more: villas.byunique.com/villa-white-at-danai-beach-resort-and-villas
8 GU | 4 BD | 3 BA | Private Pool | from €544/nt
Luxury villa rental in Athenian Riviera, Sounio
Holidaymakers in Athens are often trapped into the city centre as it is a common secret that the broader area of Athens features some of the most spectacular and astonishing beaches in Central Greece. The Athenian Riviera and the area of Sounio are characterized as the golden triangle of luxury and elegance in the Greek capital. Its close proximity to the city of Athens and its exclusive character makes the Athenian Riviera at a first-class destination for luxury holidays.
Sounio Villa is one of the best options in the area as it combines unlimited privacy, elegant landscape and tailor-made service. Situated at a hilltop in Sounio, this mansion offers spectacular views over the Saronic Gulf. Sounio Villa is dedicated in providing to its guests a truly unique personalized service according to their needs and expectations. With four spacious and comfortable bedrooms, this property targets excellence in offering luxurious, elegant and stylish holidays. Fully furnished with modern and elegant pieces, this villa makes also available an irresistible outdoor space. A private pool, outdoor barbeque facilities, sun loungers and a colourful garden are some of the features that will make your holidays exceptional and memorable.
View more: villas.byunique.com/sounio-villa
3 GU | 1 BD | 1 BA | from €120/nt
Luxury villa rental in Zagorochoria, Kipi
Zagorochoria is one of the places that will surely make every traveler fall in love with its impeccable charming character. The village maintains and projects a traditional atmosphere in combination with a variety of luxury and elegant facilities. Kipi Exclusive Site is located in a spectacular and exclusive network of mountains, valleys and rivers. The serenity of the natural environment is ideal for rejuvenation and relaxation. This luxurious and elegant suite can accommodate up to two people in a romantic and cozy atmosphere. Its modern interior design allows guests to feel comfortable and relax in a stylish and lavish setting.
View more: villas.byunique.com/kipi-executive-suite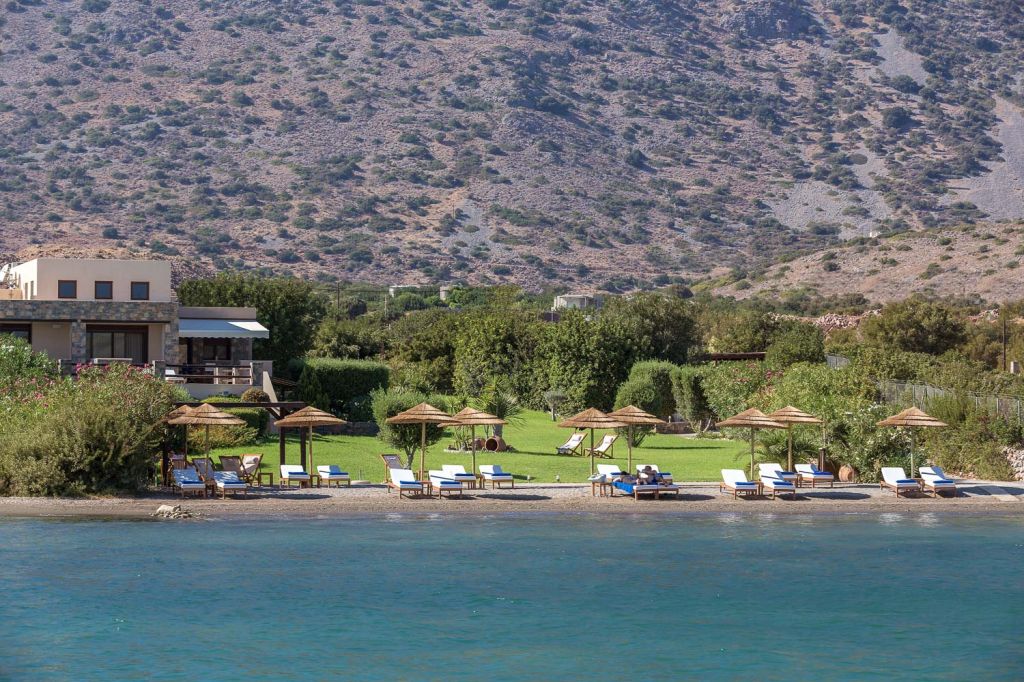 8 GU | 5 BD | 3 BA | Private Pool | from €1490/nt
Luxury villa rental in Crete, Elounda
Elounda in Crete is definitely a destination for international celebrities and jet-setters. Ample luxury and elegance are among the major characteristics of this area. The broader area of Lasithi, Elounda has some of the most spectacular and ultra-chic accommodation options that are able to meet even the most high-end demands. One of the best places to stay when in Elounda is the Beachfront Villa Elounda. This lavish and luxurious retreat features 5 bedrooms that offer the perfect combination of comfort and elegance. With modern interior design, the Beachfront Villa Elounda ensures that style, grace and elegance will be flawless during your holidays. One of the most exclusive features of this mansion is that it offers direct access to a beach with crystal clear waters and privacy for the sun seekers.
View more: villas.byunique.com/beachfront-villa-elounda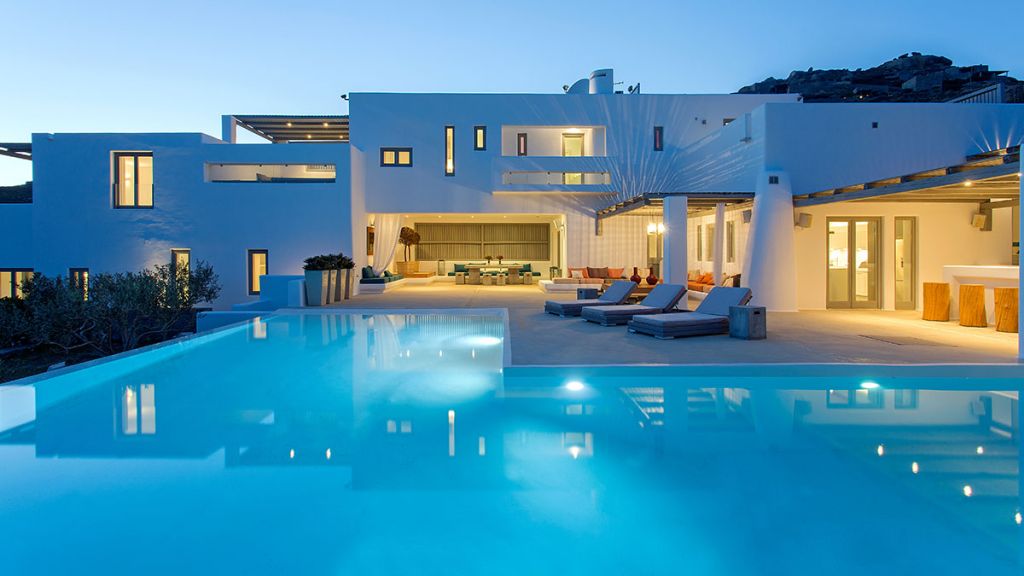 14 GU | 7 BD | 7 BA | Private Pool | from €1929/nt
Luxury villa rental in Mykonos, Kalafatis
When searching for the ultimate elegant, stylish, cosmopolitan and party Island, then there is no other room left, Mykonos Island is definitely the one! There is no much to say about this ultra-luxury destination as its popularity has been following an increasing mode in the last decade. Mykonos is also known for its spectacular and outstanding accommodation options with many villas and resorts.
Villa Casa di Luna is surely the epitome of grace and elegance. The villa is constructed in a plot that covers 4.000sqm and in reality this property features a main villa and two separate guests' houses. The property has 7 spacious bedrooms with en suite bathrooms, four elegantly decorated living rooms and three fully equipped kitchens. The generous architectural design stretches over the outdoor area as well. With a private swimming pool, an outdoor dining area, a charming garden and private parking space this Villa is able to meet even the most high-end demands.
View more: villas.byunique.com/villa-casa-di-luna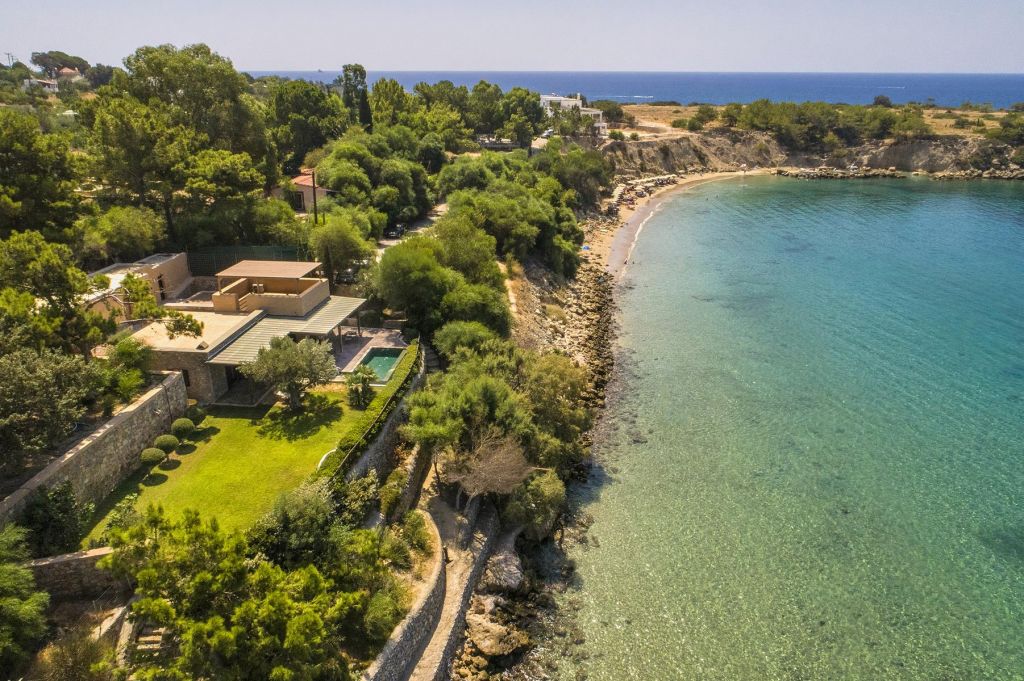 12 GU | 5 BD | 4 BA | Private Pool | from €900/nt
Luxury villa rental in Rhodes, Pefkos
Rhodes or the Island of the Knights has long been one of the most popular and cosmopolitan Greek Island. A year-round destination with multiple options for exploration, adventure, relaxation and entertainment, Rhodes captures visitors' attention since the very first moments. In the area of Pefkos, close to the infamous Lindos, there is a unique beachfront villa which forms the perfect getaway from the crowds. Villa Aquavisionaire Rhodes is the best option for those travelers who wish to combine tradition, beach lifestyle and exceptional comfort. The villa is fully furnished and equipped with modern furniture and electric appliances that ensure a pleasurable and enjoyable stay. Villa Aquavisionaire Rhodes pays a great amount of attention in the outdoor area with an open-air kitchen, a colourful garden and barbeque facilities.
View more: villas.byunique.com/villa-aquavisionaire-rhodes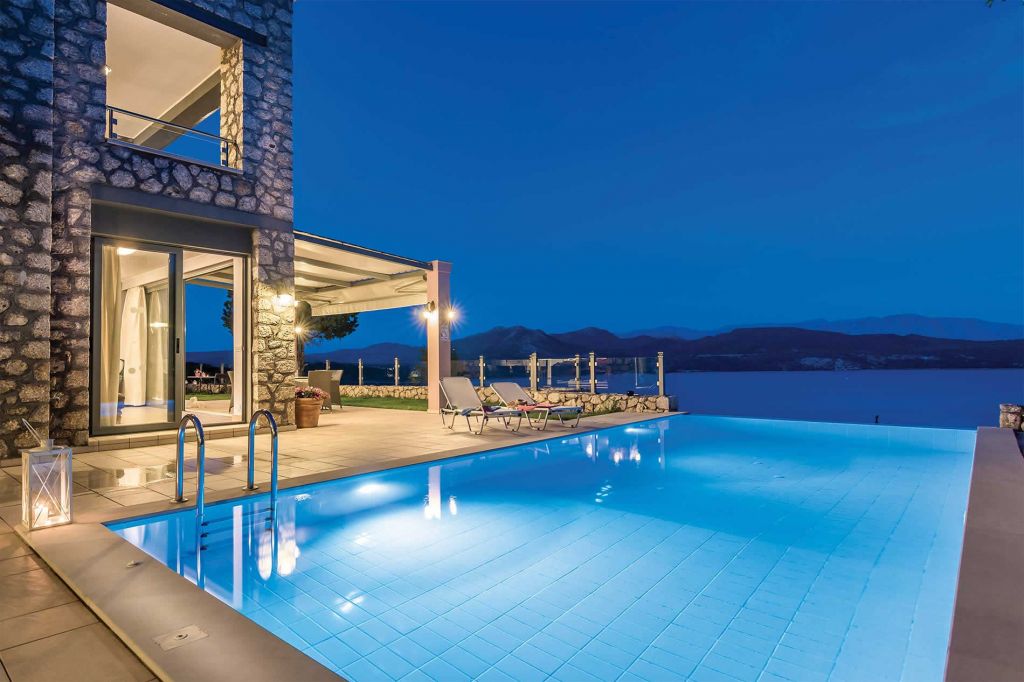 10 GU | 5 BD | 5 BA | Private Pool | from €900/nt
Luxury villa rental in Lefkada, Lygia
The Ionian Islands are known around the world for their impeccable beauty and turquoise waters. It is not a coincidence that the Ionian bays are among the most photographed beaches in Greece. The Island of Lefkada has few of them that make the Island one popular destination for beach seekers. Villa Tina Lefkada is listed among the best accommodation options due to the high standards of luxury that it showcases.
Standing majestically around a quiet area that overlooks the village of Lygia, the villa is surrounded by mountains full of flowers and trees. The location provides the ideal and necessary privacy and isolation that allows relaxation and rejuvenation. The property offers imposing views over the area while guests are relaxing by the pool. An interesting highlight is that travelers can enjoy views over Scorpios, the Onasis' Private Island. Elegantly decorated rooms and common areas allow visitors to enjoy holidays with style and grace.
View more: villas.byunique.com/villa-tina-lefkada