Ubud is home to many local products that are enjoyed by both natives and expats alike. From everyday stuff to expensive instruments for hobbyists, Ubud really is self-sufficient in being able to produce their own creative necessities. Skip the penis keychains and cup coasters; here are 6 most unique souvenirs to bring back home from Ubud.
1. Organic skin care
If there is one thing everyone back home surely can benefit from, it has to be skin care products. Ubud's cosmetics are not just any cosmetics you can easily find at grocery stores in most major countries in the world; they are often homemade organic products made in small to medium batches using the finest ingredients.
Soap bar, shampoo, body lotion, shaving cream, face cream, lip balm; you name it, Ubud offers a plethora of organic skin care made with essential oils and other aromatic herbs. They are often superior to most commercial skin care that has a global name. At home base in Ubud--and many other cities in Bali--they are very affordable, even bordering cheap! But do not be deceived as they are truly quality products that work better than most commercial brands.
Many skin care brands you can find throughout Ubud also sell home fragrances such as candles and incense sticks. Massage oils are also common. They really have a lot to offer, so be sure you check Ubud's beauty brands when you're in town!
2. Tea and snacks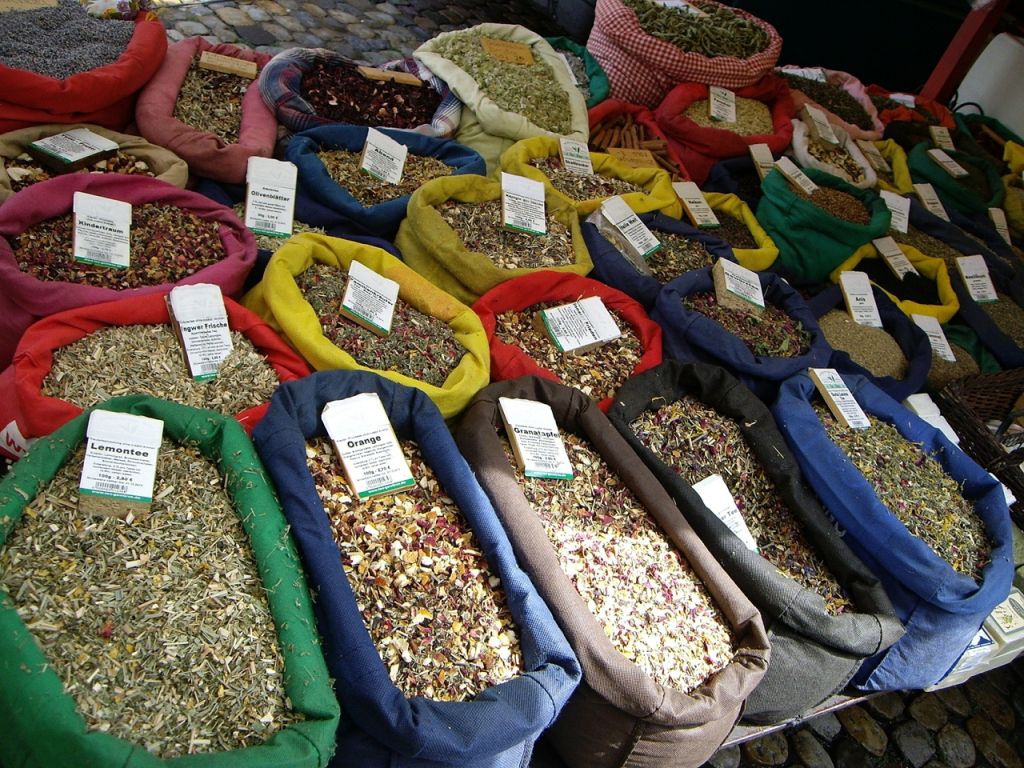 You may be thinking, 'What's so special about some tea and biscuits?' But we're talking about Ubud's tea and snacks, here. In Ubud, there are specialty shops selling homegrown organic teas that are sold in small batches. Organic calendula tea is quite the favourite. Quality calendula can be quite rare in non-Asian countries, making their price rather high. But in Ubud, it's possible to get a 100g of organic calendula tea for less than a dollar.
Some brands of tea combine powerful green tea with various local spices and herbs. You can easily find specialty shops that sell ginger green tea, cinnamon green tea, pandan green tea, and many more of such fancy blend. Black and rooibos teas are also common and of really good quality.
Specialty stores often offer spices, cooking ingredients and homemade snacks that go well together with tea or coffee. High-quality, healthy chocolate or oatmeal cookies that can only be found in Ubud surely will be an exquisite gift for friends back home. Careful, they might ask for more!
3. Hang drum
Hang drums may be a little too expensive as a souvenir for random colleagues. But, if you yourself or a friend of yours are into a new type of exotic instruments, hang drums are a good place to start. They are steel instruments originating in Switzerland, but have become so associated with new age spirituality for their calming sounds that they've become a popular item to find in Ubud, Bali.
If you're strolling the Monkey Forest main street you'll be able to easily notice several stores that sell hang drums with other local specialties like painting and other exotic instruments. Although there can be many different stores, often they sell products from the same producers, so don't get too quick to make a purchase. If you're in town for an extended period of time, it's a good idea to browse more than one store and haggle for a good price. Ubud is a very small town, so it won't be a big trouble for you if you decide to go with the first hang drum you saw.
4. Rice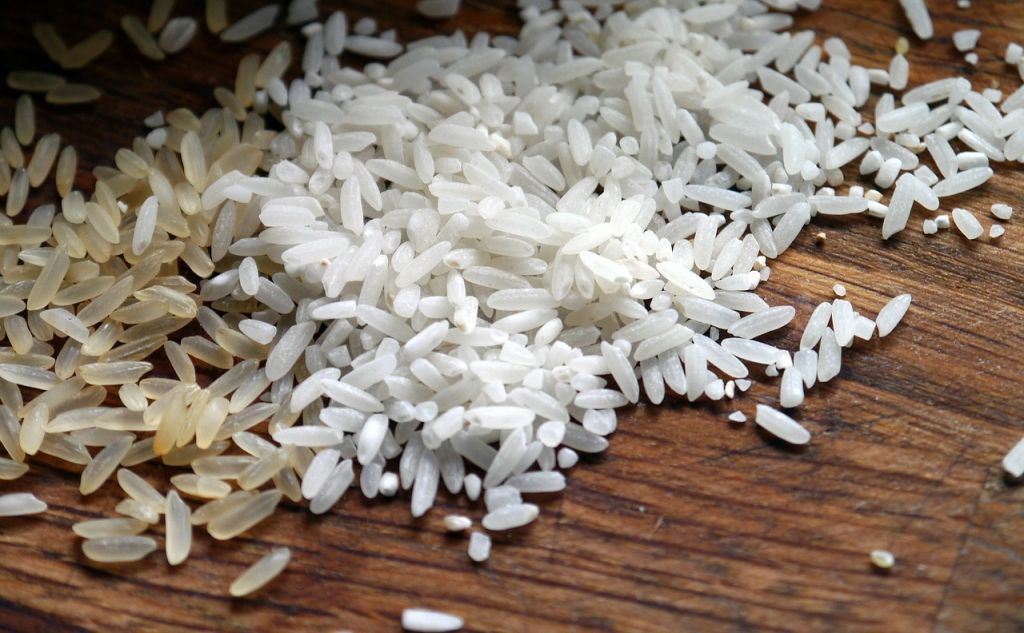 It may sound funny taking home rice as a souvenir, even if only for yourself, but Ubud's specialty stores have some local rice brands that are truly exquisite. Jasmine rice, basmati rice, brown rice, arborio rice; there are certain fancy rice types that can only be found in Ubud's specialty stores. They are mostly homegrown and come in simple, see-through packages that showcase their superior quality. If you're someone who's big on cooking and rice is your guilty-pleasure, make sure you opt in some extra kilos into your baggage allowance for Ubud's exquisitely aromatic rices.
5. Silver jewellery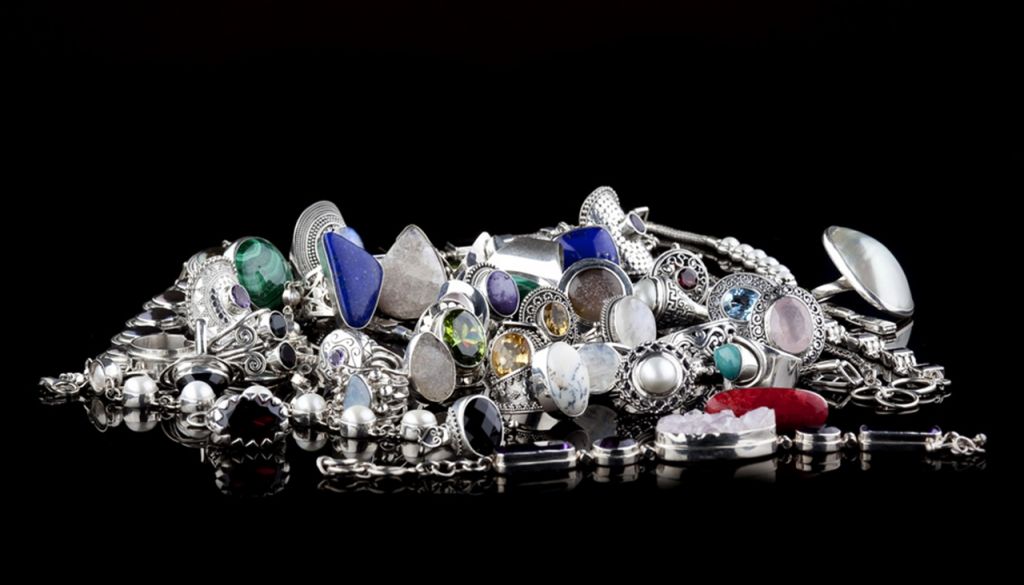 One type of craftsmanship that is also famous in Ubud is silversmith. Throughout the main streets of Ubud, you will notice several stores displaying eclectic accessories, some of them are sterling silver accessories made by local artists. Many of these pieces of jewellery are very unique and beautiful on their own. Sometimes, they are incorporated with precious stones, such as amethyst, opal, onyx, and many others.
However, Ubud is also sprawling with silversmith studios that offer visitors a chance at making their very own silver jewellery, from scratch. The classes may take 3-4 hours to half a day depending on how much you want to be making. It's always fun making your own beautiful accessories that have meaning to you personally or with your best friend, or significant other!
6. Earthenware
Earthenware you can find in Ubud will have some different varieties. You could find a handful of stuff ranging from eclectic Balinese clay tablewares to beautiful Japanese-inspired porcelain tea sets made with the spirit of wabi-sabi (imperfect beauty).
There are a handful of pottery studios in Ubud where you can take up classes and make your own pottery. The classes are easy with pottery masters teaching you step by step until you are able to create something beautiful that is personally yours. Since Ubud is a very small town, some classes offer free pick-up for group tourists.