What to eat in Mozambique | Traveler by Unique
Portuguese ruled for 500 years so its no surprise there is a great influence in today's cuisine. Cashews, cassava, coconuts, avocados, mangos, and papaya are all local to the lands and are used as staples along with rice and seafood. Since fishing in Mozambique is a huge attraction, you can expect fresh seafood on the menu including tuna, crab, prawn, squid, clams and more. Another staple that is frequently made is called ncima. Corn flour is used to make a porridge and then it is eaten warm. Pao is a Portuguese bread roll that is used to make sandwiches, burgers and to be eaten as a side at dinner. Whatever can be grown, farmed, hunted or fished in Mozambique will be used to make incredible dishes you cannot find anywhere else.
Before diving into delicious dishes and divine drinks there is one thing you must know. Piri Piri sauce is used as a staple in the diet. It is used on several dishes and it is served everywhere. The sauce is made with the perfect blend of lemon zest, chilies, lemon juice, paprika, vinegar, wochestershire sauce and some herbs. It can be spicy depending on how many chilies are added. Versions of this awesome sauce have been mimicked around the world for years because of how addicting it is. Whatever you decide to try first, make sure it has some Peri Peri sauce with it!
Here are some of the most flavorsome favorites when it comes to good food in Mozambique.
Prego Rolls
Freshly baked, soft, Portuguese rolls are filled with a grilled steak, Piri Piri sauce and parsley. These sandwiches are so popular you can find them anywhere from classy restaurants to roadside huts serving snacks. They are a good substitution from a regular burger and bursting with tastes of garlic, tomatoes and other herbs. A vegetarian option of this is called Sandes de queijo which skips out on the steak and adds thick slices of cheese between the bun before toasting it until the cheese has melted.
Grilled Prawns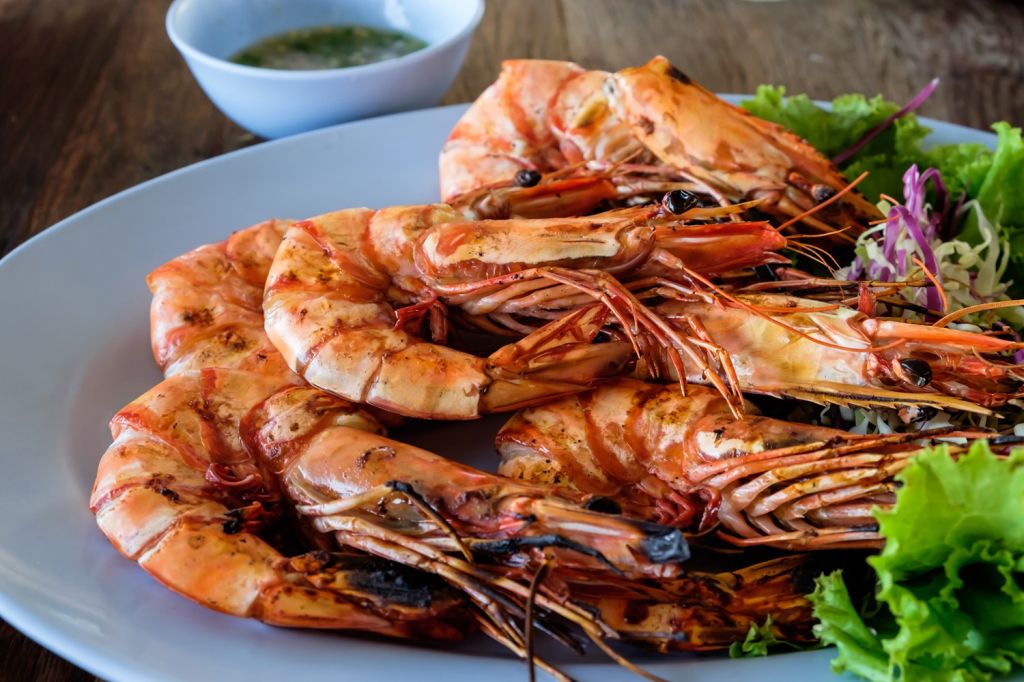 Prawns are readily available for fishermen to bring in daily so they are used as a protein in meals fairly often. In this region, the prawns are large and juicy with a wonderful taste. Grilled prawns can be found marinated in Piri Piri sauce, lemon and garlic or in a creamy beer sauce in a popular dish called Prawns Nacional. Mashed potato is the ideal match for these juicy grilled prawns and you may need a cold beer to chase them down if you add some extra Piri Piri sauce.
Galinha Asada (Roast Chicken)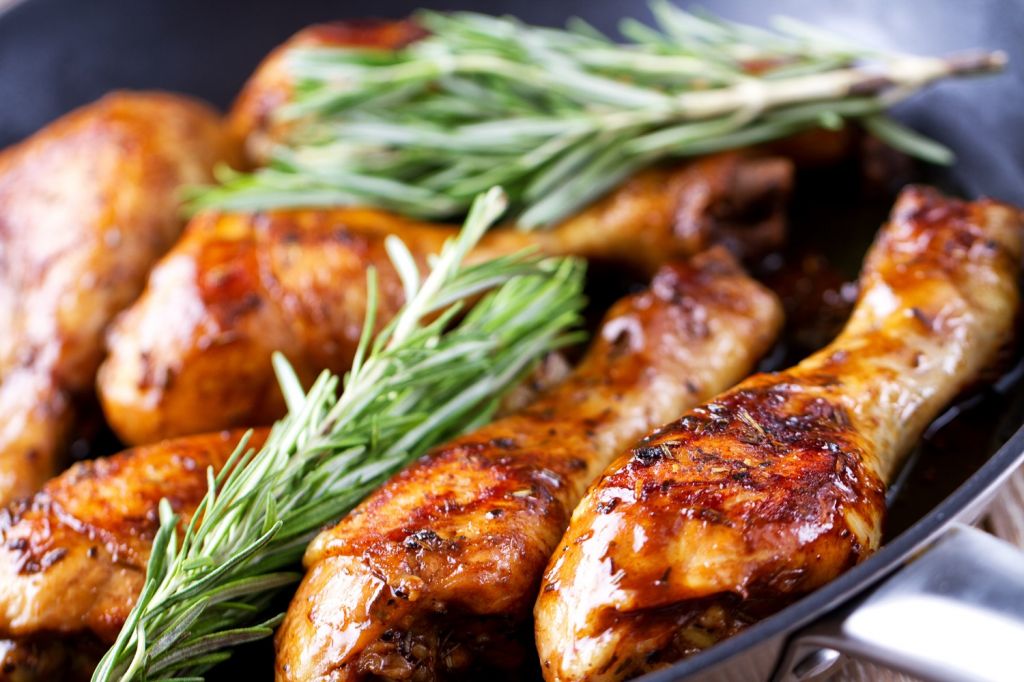 A savory way to cook juicy chicken, although the name is rather deceiving. In Mozambique whole chicken is cooked over open flamed grills and BBQs. Marinades are made from local ingredients such as limes, onions, peppers, and chilies or marinated to perfection on coconut milk. Some sauces are used to make a spicy version for those who love heat, while others are mild, yet still, boast with rich flavor.
Matata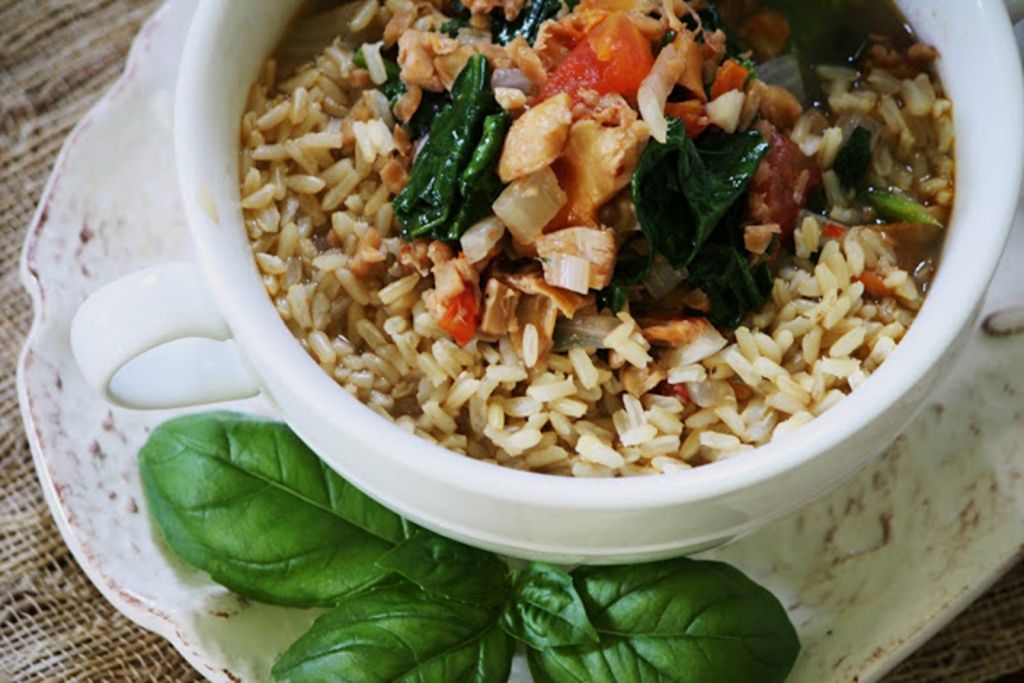 A true traditional Mozambican dish made from ingredients produced from the local farmers. Cassava leaves, peanuts, garlic and coconut are combined to make a simple, yet appealing stew. When being served as a main dish, especially at restaurants, it will be plated with a side of rice and usually some grilled meat. Crab or shrimp can be added to the recipe to give it extra taste.