Where to Go in the Austrian Alps, Even If You Don't Ski | Traveler by Unique
It has to be noted, though, there are many other things to do when in Austrian Alps, except from ski. In fact, Austrian Alps can be a dreamy destination for those who don't ski as the region provides a variety of activities such as museums, sightseeing, exceptional spa facilities and an exquisite gastronomic journey. Visitors of Austrian Alps will definitely fall in love with the charm of the villages, the excellent services and the outstanding views.
Sightseeing in Innsbruck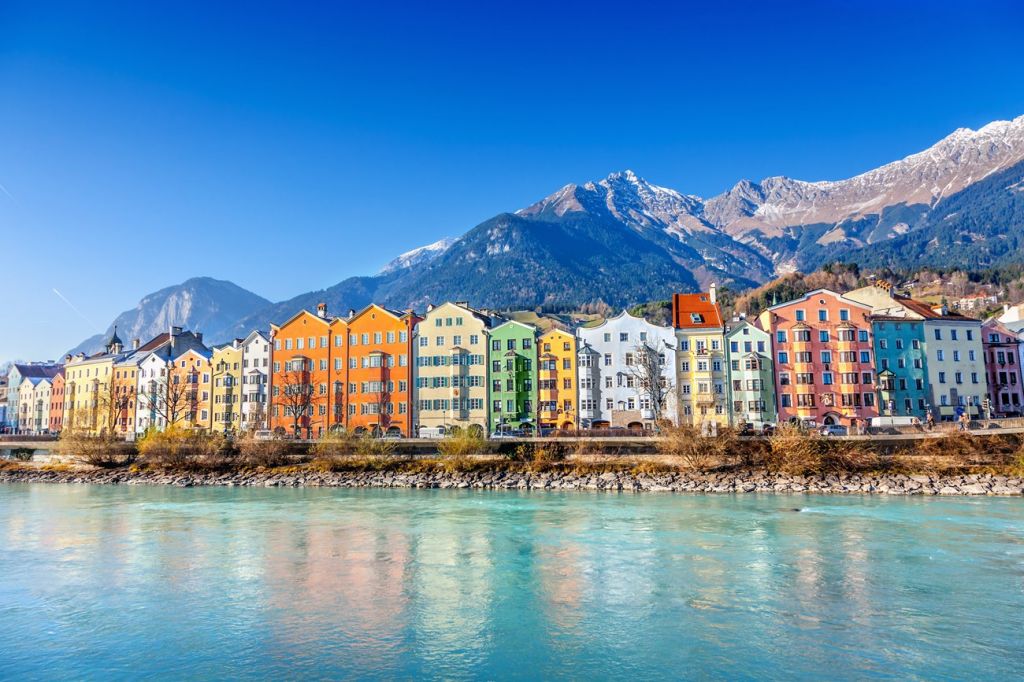 Although perceived as a famous destination for ski and winter sports, the city of Innsbruck can offer to its visitors a unique exploration of cultural and historical exhibitions. The city is commonly known for hosting two Winter Olympiads however, there is another driving force when choosing Innsbruck for winter vacations. A total number of eleven museums and a variety of other important monuments that are spread around the city can be found in a traveler's check list.
Visitors wishing to get engaged in sightseeing around the city can observe and admire the landmark building which is located in the Old Town. Goldenes Dachl was built during 1500 as a reference building for the wedding of Emperor Maximilian I's and later on served as the main house of the couple. Today, the building showcases a notable exterior and interior design along with an exceptional architectural style. Another imposing and elegant landmark of the city is the Castle of Ambras. This emblematic castle used to be the royal residence. Visitors can observe the sense of luxury and regal style that the castle has. Inside, 27 portraits of monarchs are hosted presenting the history and the culture of the country. An interesting highlight is the impressive personal collection of items that used to be property of Archduke Ferdinand II.
Feel like James Bond at Sölden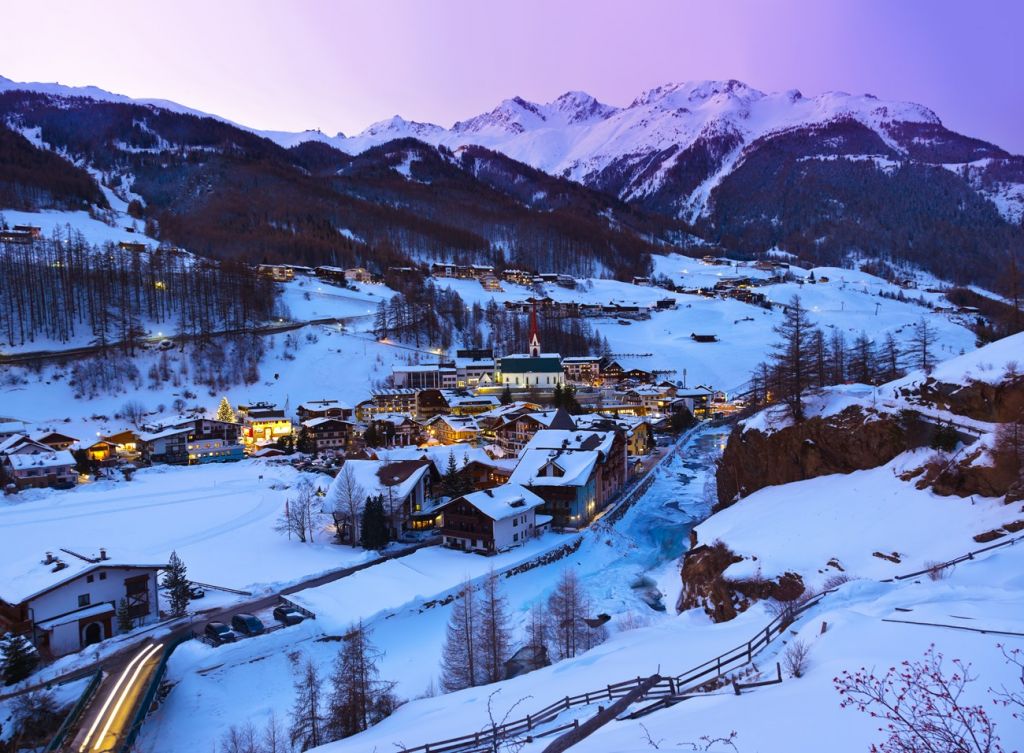 In Sölden there is an impressive building that hosted some of the scenes of Hollywood's movie Specter, featuring James Bond. The building has an imposing, modern and sophisticated architectural design. In fact, its shape is cubic and is entirely covered with glass which makes it elegant and provides a sense of flawless luxury. The interesting highlight of this building is that is built 10,000 feet above the sea level. Inside there is a restaurant which offers some of Austria's most mouth-watering and elegant flavors. An extensive and rich wine list offers the perfect option to accompany clients' meal. Finally, visitors can observe outstanding and panoramic views from the covered terrace.
Top of Tyrol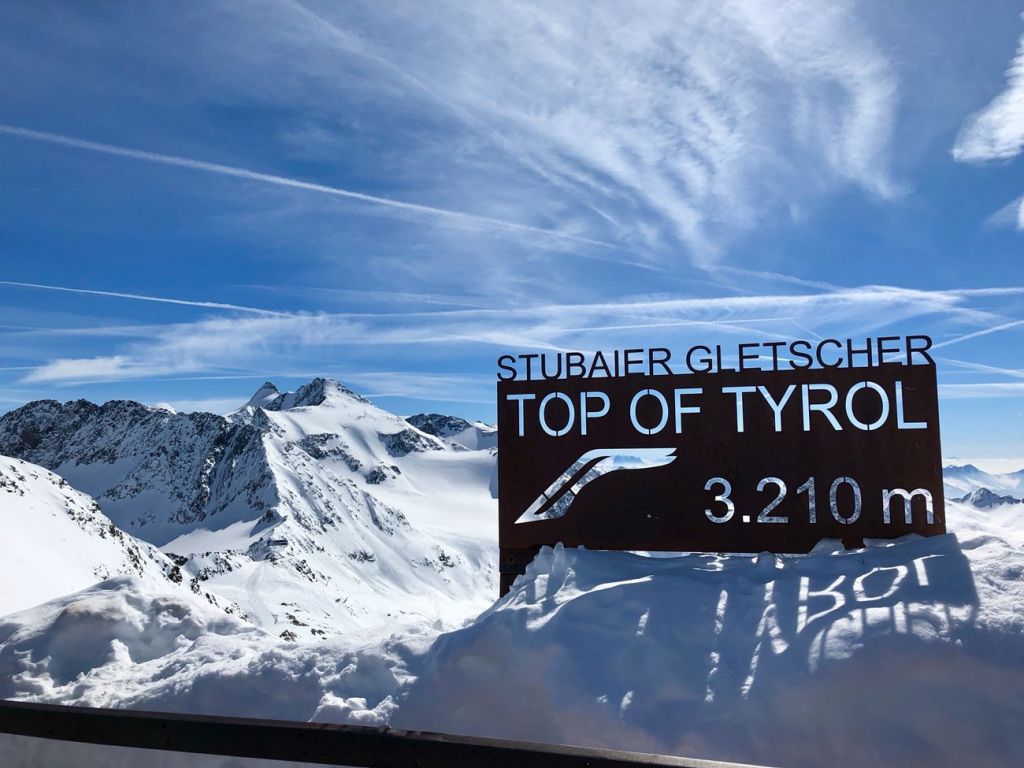 Located in Stubai glacier, the Top of Tyrol is a viewing platform to admire nature at its best from a 3210 meters high point. It forms a popular spot for both, skiers and non-skiers as the platform offers breath-taking panoramic views over the Alpine backdrop. A cable car transfer visitors up to a point and after some steps, an outstanding 360-degree view awaits. It is worth to mention that there are several viewing platforms spread all over Austrian Alps, therefore visitors can enjoy multiple views depending on each and every place.
Rejuvenation in Langenfeld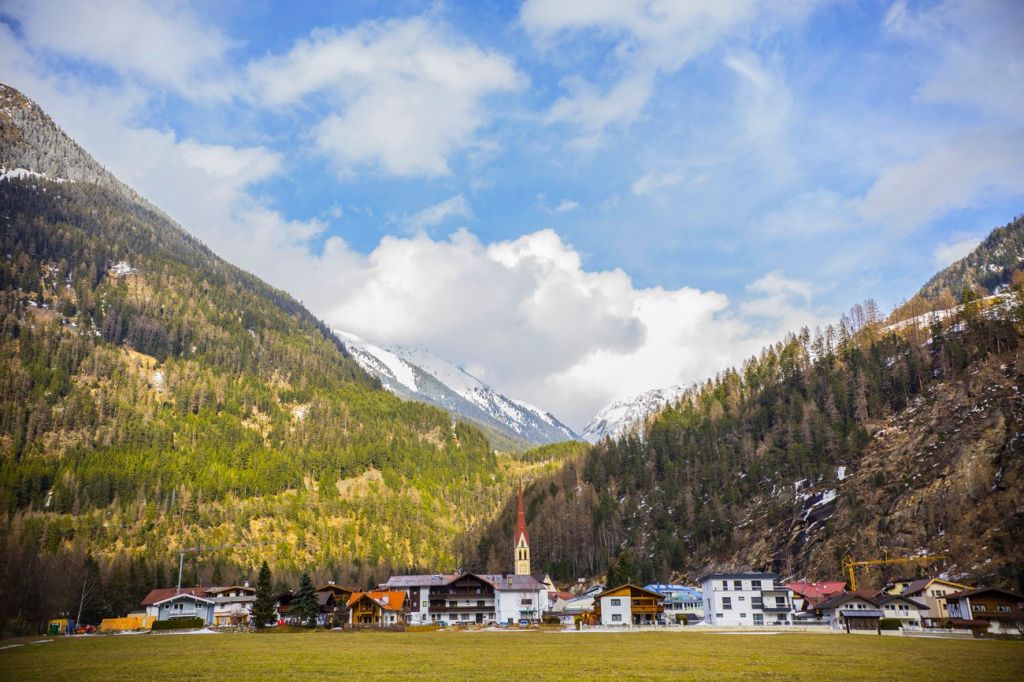 Austrian Alps provide not only the perfect ski setting but, unique spa treatments as well. For those who do not ski, a visit in the Austrian Alps is worthy as resorts offer exceptional spa services that relax and rejuvenate both, mind and soul and meet even the most high-end expectations. It is not a coincidence that some of the Alpine villages are commonly known as spa towns as they are popular destinations for wellness and relaxation. More precisely, in the charming village of Langenfeld, visitors can enjoy thermal waters that are rich in minerals around the clock. The services include also body and face treatments, saunas as well as swimming in one of the 12 pools while sipping wine.
Chalets in St. Anton
The charming village of St. Anton is a highly appreciated destination between skiers due to its history. In fact, ski as a sport was originally established there and this makes St. Anton a popular spot for skiers. Surrounded by mountains which are full of snow, this small village in the Austrian Alps, showcases an irresistible charm as chalet houses are spread all over the area. These traditional style wooden houses are the characteristic feature of Alps and visitors can rend a chalet that meets their needs. Ranging from basic to ultra-luxurious, chalets can offer cozy and comfortable hospitality to visitors.
The village has a variety of shops where visitors can find everything they need for ski and other internationally recognizable clothing brands. The shopping experience reaches its peak as visitors can take a tour into Swarovski headquarters. The Crystal Worlds as it is called it is mainly an exceptional exhibition of crystals of all kind. Art pieces made by crystals, blinking dark rooms and hidden pathways are what visitors should expect from their visit. The exhibition of this emblematic brand is hosted in a modern building that is covered with glass, in reference of the crystal. There, visitors are also able to preview and purchase items as a shop is operating inside.