Here you will find some of the traditional foods and drinks of the Maldives you definitely have to try. In this article we will present you some starters and cocktails of the Maldives that you will love!
Masroshi
The original Masroshi was smoked tuna and coconut, stuffed into a pita like pastry called chapati and flavoured with curry leaves, lemon, onion, and other spices. The pastry is then flattened and baked to perfection. Other variations have become popular depending on where you travel.
Fried Sweet Potato
Since sweet potato is grown in the Maldives you will find different variations of fried sweet potato on any menu. Fried with a crisp layer outside and a soft inside, it makes a tasty snack or side dish for any meal. There are lots of dips you will want to try with your fried sweet potato so be sure to ask what is available.
Gulha
Small round dumplings filled with coconut, peppers, onions and tuna that are most often served with coffee or tea. Gulha is a snack that is best served freshly baked but is tasty to eat later in the day or the following day.
Of course there is the big question of what to drink when you get to the Maldives. You will find your favourite beverage at the large resorts and bars, as well as fruit juices, coffees and tea's everywhere. If you are looking to try something new we recommend:
Maldavian Lady
This is a refreshing drink to start off any evening. White rum, apricot brandy, grenadine and pineapple juice served over crushed ice, topped with a perfectly red cherry.
Biyadhoo Special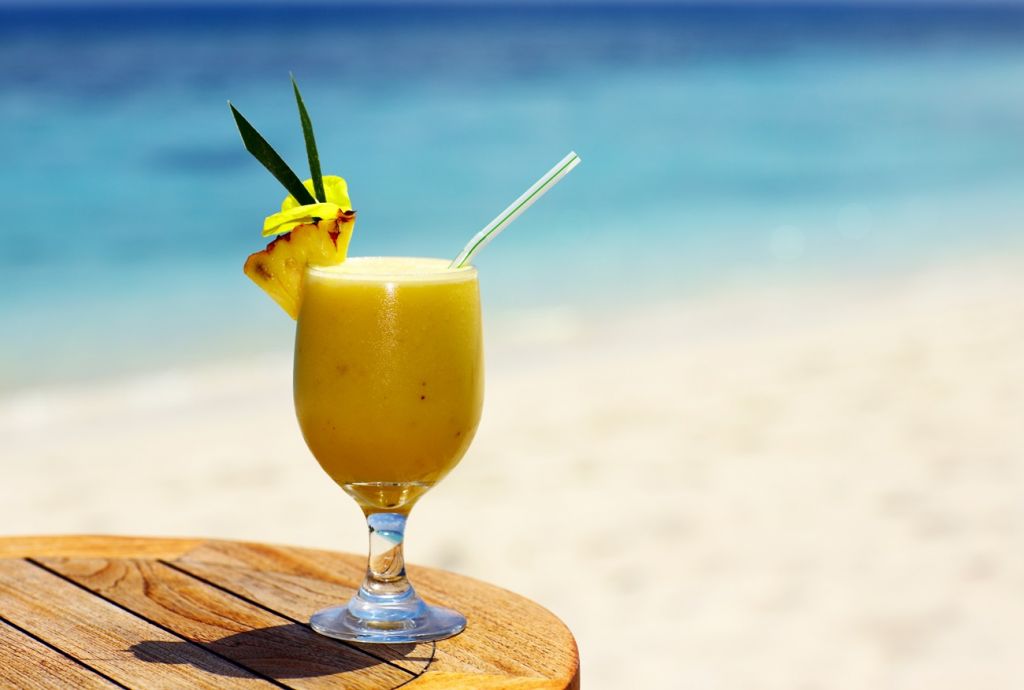 A twist on the regular vodka pineapple, this drink adds crushed ice and a decent amount of melon liqueur leaving it sweet but dangerous.
The bar tenders and used to visitors from around the world and are ready to serve you pretty much anything your heart desires, all you have to do is ask!