The region of Andalucía is situated in the south part of the Iberian Peninsula and hosts eight different territories. Travelling there can be a one of a kind experience as the region combines the Atlantic Ocean with the Mediterranean Sea. Visitors have a wide variety of options when it comes to holidays. From imposing mountains to spectacular and idyllic beaches, Andalucía has everything.
Seville, Andalusia, Spain
Forming the capital province of Andalusía, this city has a long history to demonstrate and a significant cultural heritage. Traditionally, Seville was among the wealthiest cities of Spain due to its port. In fact, it was forming the main stop for the ships that were coming from America to Europe and vice versa.
Seville has also a charming character that is able to make every traveller to fall in love. Small, narrow streets are perfect for a nice walk through the city and they are spreading a sense of romance. Seville is also famous for being the home town of the emblematic and passionate flamenco dance. Visitors can enjoy and experience the passion of this dance in almost every corner of the city, as it is a common practice in restaurants to enjoy a meal with a flamenco show.
Malaga, Andalusia, Spain
Malaga is among the most popular summer destinations of Spain. The city forms the largest southern city in the European continent. However, there are two notable facts that characterize Malaga. Firstly, it is the city of birth of the iconic artist Pablo Picasso. Secondly, Malaga is the birthplace of the famous actor Antonio Banderas. Due to its vibrant touristic character, Malaga is in general open to external influences while it preserves its core cultural and historical characteristics. Hospitality and friendliness are two features that can describe locals and visitors are easily integrated within the local society.
Visitors of Malaga can enjoy golf in excellent and perfectly organized facilities. In addition, sandy beaches are ideal for those who wish to relax under the sun. There are also several other indoor and outdoor activities to satisfy the needs of every visitor. Outstanding museums such as the Picasso Museum will impress those interested in arts and culture.
Granada, Andalusia, Spain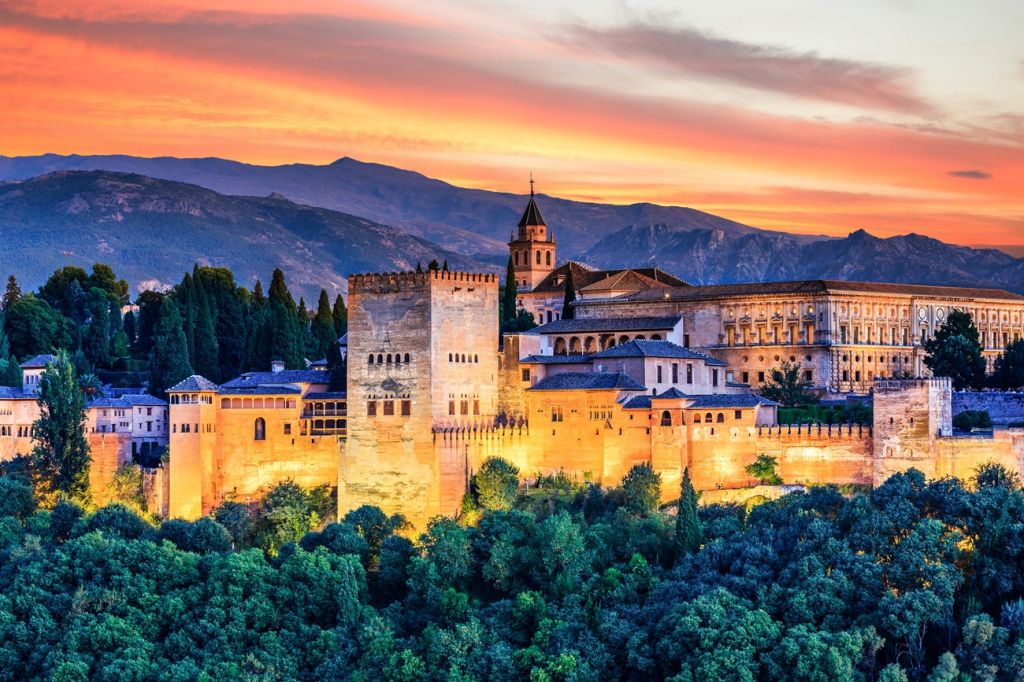 Forming a perfectly balance mixture of Arab, Jewish and Spanish influence, Granada is a great example of architectural design that follows multiple movements. All of them, achieve to coexist in a harmonious way so as the city has a unique charm. Grenada hosts two attractions that are listed in the UNESCO's list of monuments of cultural heritage. These beautiful sights namely, Alhambra and Generalife, are a popular attraction and visitors should book in advance as tickets are limited. Another interesting highlight of the city is the Sacromonte area, where it used be inhabited by gypsies who were living in cave houses. Currently, these caves host some spectacular bars and restaurants.
Cadiz, Andalusia, Spain
This city is the ideal destination in Andalusia for nature lovers. Indeed, visitors of Cadiz are able to enjoy swimming in quiet and clean beaches and to enjoy hiking in mountain forests. Cadiz demonstrates an interesting history as it forms the oldest formed city in Western Europe. Visitors are having a vast variety of options when it comes to indoor and outdoor activities. In Cadiz one should expect to experience gastronomy at its maximum, quiet walks and explorations in the National Park, spectacular views over the African continent and of course a variety of water sports that boost adrenaline levels.
Cordoba, Andalusia, Spain
Travelling to Andalusia should always include a stop in Cordoba, as the city is entirely listed as a world heritage in UNESCO's list. Forming a spiritual, educational and cultural centre, the city showcases an impressive amount of important personalities that they were born or lived there. Visitors of Cordoba should include in their must-see list the outstanding and imposing Great Mosque-Cathedral which forms the city's symbol. Inside this spectacular monument there are 1000 pillars or the so-called forest of columns.
Almeria, Andalusia, Spain
Almeria is mainly an agricultural province and indeed it is ranked as the most fertile agriculture area of the European continent. The area is also famous for its desert called Las Tabernas that was used several times in the movie industry. The city itself is a lovely and quiet place as many tourists skip this hidden gem. Narrow streets, colourful terraces with flowers, vibrant markets and a number of museums are among the city's features. The beaches in America are clean and unspoiled with crystal clear waters. Almeria is definitely a destination for those who seek alternative vacations away from the crowds.
Huelva, Andalusia, Spain
Forming one of the most visited areas of Andalusia the city of Huelva is a vibrant area that preserves its authentic character. Visitors are able to enjoy swimming in beautiful and spectacular beaches of unique natural beauty. The characteristic feature of this area is the typical charming Mediterranean setting that includes small villages with fishermen. Visitors are expected to enjoy fresh and tasty fishes in almost every restaurant. However, there is another interesting gastronomic highlight in Huelva, as it is the hometown of the infamous Iberian Jabugo ham. Huelva is also known as the starting point of Christopher Columbus' exploration. An interesting and notable monument with three ships is still in place to remind visitors of this important exploration that once started there.
Jaen, Andalusia, Spain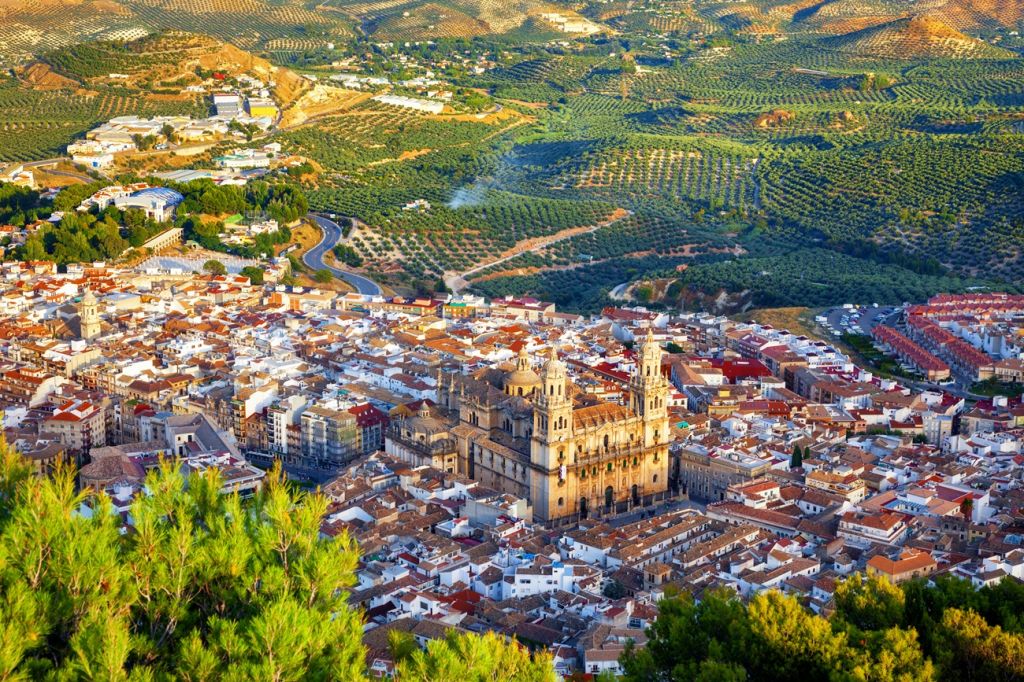 Due to the increasingly high temperatures that hit Jaen during the summer time, the area is not so popular among those who are travelling to Andalusia. This province is particularly famous for its production of olive oil. Visitors can experience from first-hand how vital olive oil is in this area. Once entered the province, visitors find themselves surrounded by kilometres of olive trees. Jaen is a popular destination for those who love hiking and mountain views as it has several hiking trails.