Top Places To Visit
Ho Chi Mihn City is the largest city in Vietnam and there is no shortage of things to do or places to see. If you are visiting Vietnam you are sure to find yourself here for a few days. The War Remnants Museum, Notre Dame Cathedral, Fine Arts Museum, and so much more are all located right here. Some of the places we recommend while visiting here is the Giac Lam Pagoda, one of the oldest temples. Beautiful gardens, buildings and daily prayer you will feel peace and love as you are at the temple.
Top Foods To Try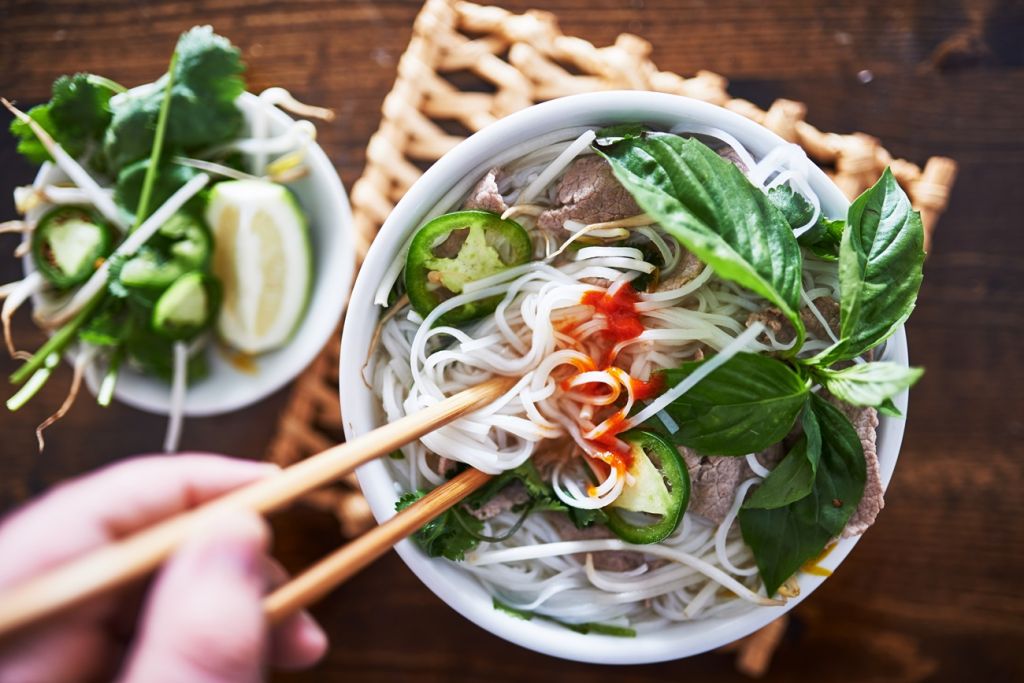 True Vietnamese food served in a rustic old villa atmosphere.
A three-michelins-starred french restaurant that has mastered fusion cooking.
Tip: You will need to book ahead to get a dinner seat at either of these restaurants.
Top Markets
The oldest and most famous market in Vietnam is the Ben Thanh Market. You will find venders selling clothing, shoes, art, crafts, household items, electronics, and anything else you can think of.
This is the largest wholesale flower market around. Many flowers are grown locally and some are imported from surrounding countries. The market is beautiful to walk through and an amazing photo opportunity.
The market sells war memorabilia, military items, camping gear, tents, and electrical appliances.
Tip: If you go at the beginning of the day there are less people to navigate through. The venders are usually perkier and always ready to make the first sale of the day. Bargaining is encouraged but remember to be respectful as many of these products are hand made.
Halong Bay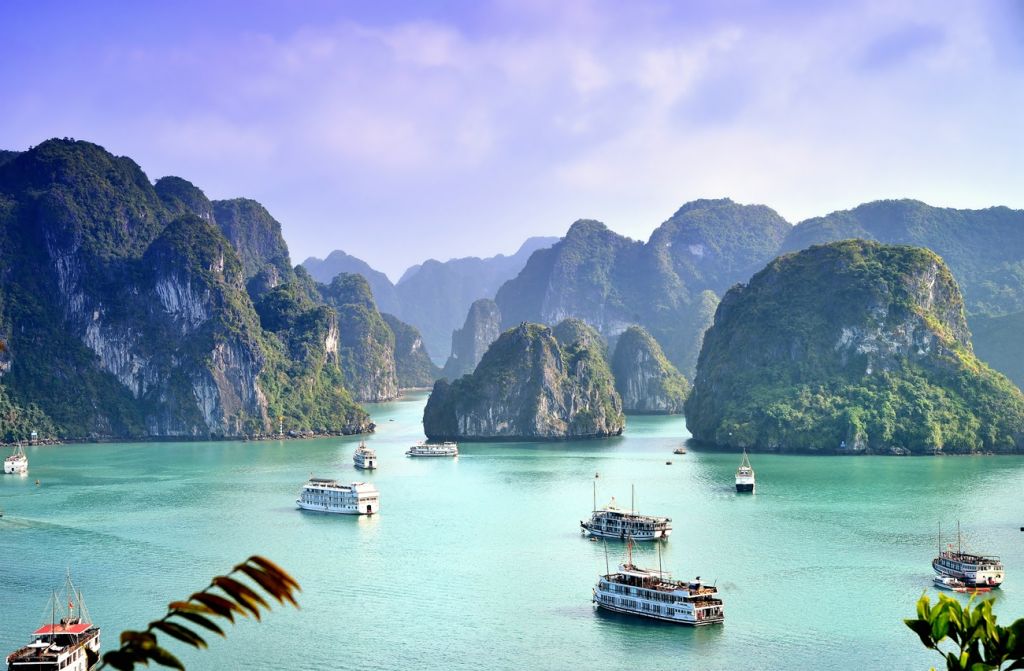 The well known bay that holds over 1969 inlets with water. Limestone and slabs have made the incredible landscape of Hanlong Bay. Travellers love the white sandy beaches, caves and grottos that are open for them to explore. To fully enjoy the beauty you will have to view the bay from the water. Cruises are the most popular to see everything as it will guide you around all the caves for the best viewing. There are also options for people to camp in the bay overnight and leave on the cruise the next morning.
Tip: Plan your trip and how you want to experience Halong Bay before arriving. When making last minute arrangements it means you will be one of many people fighting for the spot and it can become very crowded. Pack food and water for the day, as well as sunscreen and a hat. If you choose a tour, usually the options that cost a little more are the ones that are really worth it and will give you a truly amazing experience.
What to do in Hanoi
Hanoi has several interesting museums that draw in visitors. The Temple Of Literature is a tourist attraction as well, as it honours Vietnam's finest scholars. This is the site of the first university in Vietnam as well.
Visit one of the many theatres that have the ancient art of water puppetry for your pleasure.
Places You Must See
One of Vietnam's historic and cultural sites, it stands 40 metres high with a flag tower in the centre. Surrounded by water, stone walls and beautiful gardens this is something you need to add you your list.
This incredible temple has been around for centuries. Located in the Son Mountains this small community of buddhist temples are open for visitors.
Night Life
If you are looking for a night out with great music, never ending drinks and dancing until the morning, be sure to check out Bia Hoi Junction. There are several places to stop in and have a drink as well as street venders lined up serving snacks.
Tip: There are lots of taxi scams in Vietnam so it is best to agree on a price before hand and have a general idea of where you are going so you know you are headed in the right way.