The city is associated with a charm that is mystical in nature and has been attracting tourists from all corners of the globe since centuries. It is now that the city is dotted with a number of fusion cafes, and artistically inclined boutiques.
Spring and autumn are often the best times to visit Marrakesh as summers can get too hot. The city once was a hip hangout for rockstars and gives a detailed overview of the aboriginal North African culture combined with the new age style and sophistication.
Marrakesh has a number of must-visit attractions upon a visit. Let's take a look at some of them.
When at Medina, you can expect a rich influx of fresh experiences. The medieval city has a number of interconnected narrow streets, including Jamaa el Fna, which is the most celebrated square in Africa. When at Medina, you'd come across musicians, storytellers and snake charmers.
A shopping bonanza with goods priced to your preference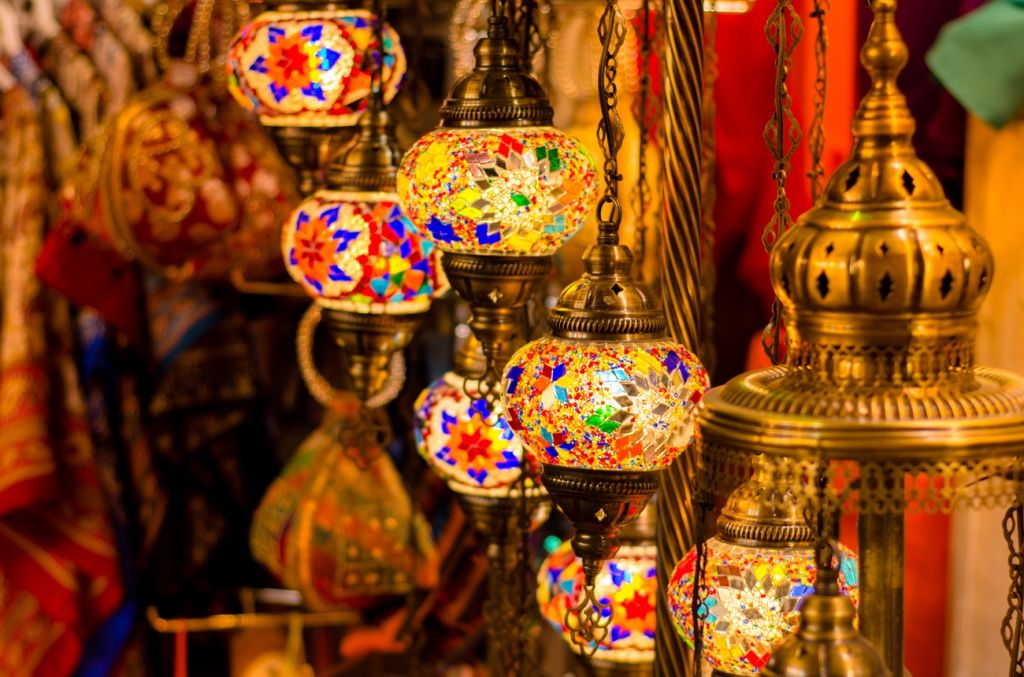 Passageways that you'd come across at souks offer uniquely attractive items for sale. Here you'd find spices, leather bags and carpets, and a number of artists creating their goods.
Spend some hours at Jardin Majorelle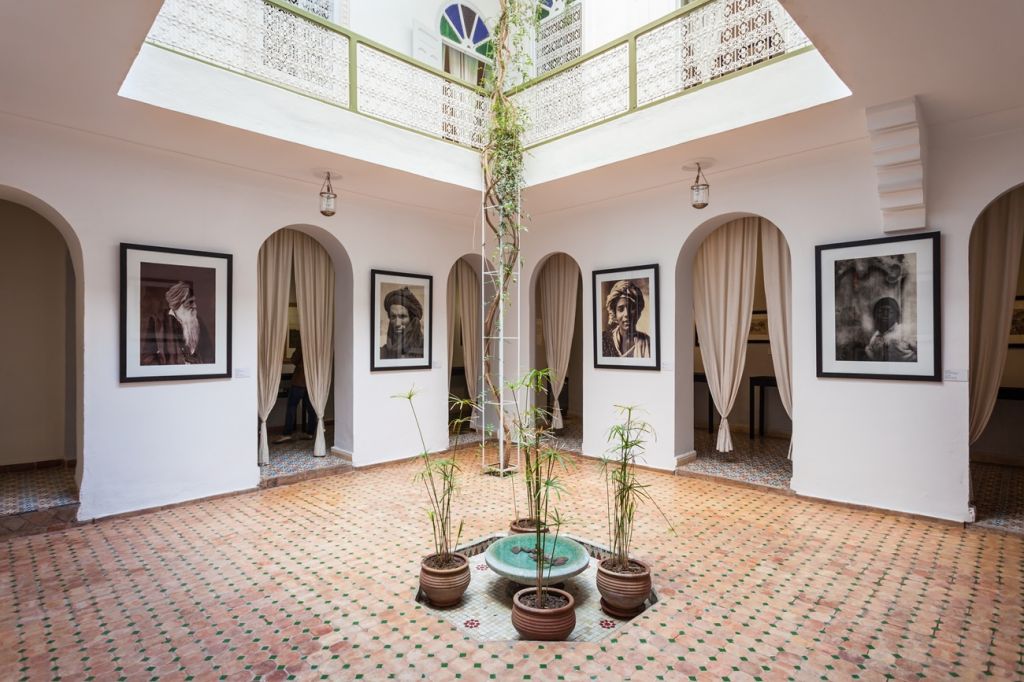 Jardenne Majorelle was bought into prominence by Jacques Majorelle, a French artist in 1925. Yves Saint Lauren, the fashion designer later bought the garden along with the cobalt blue house. When at the Jardin Majorelle, you'd enjoy Lily ponds and the beautiful plant life. The site also has Berber museum and typical pathways at the oasis.
Maison de la Photographie
Time spent at the Maison de la Photographie is a date with the medieval past of Morocco, shown beautifully in form of photographs that depict the journey of the nation over the years and induces a memorable experience. As you enjoy mint tea at the courtyard, you get a classy view of Medina from the top.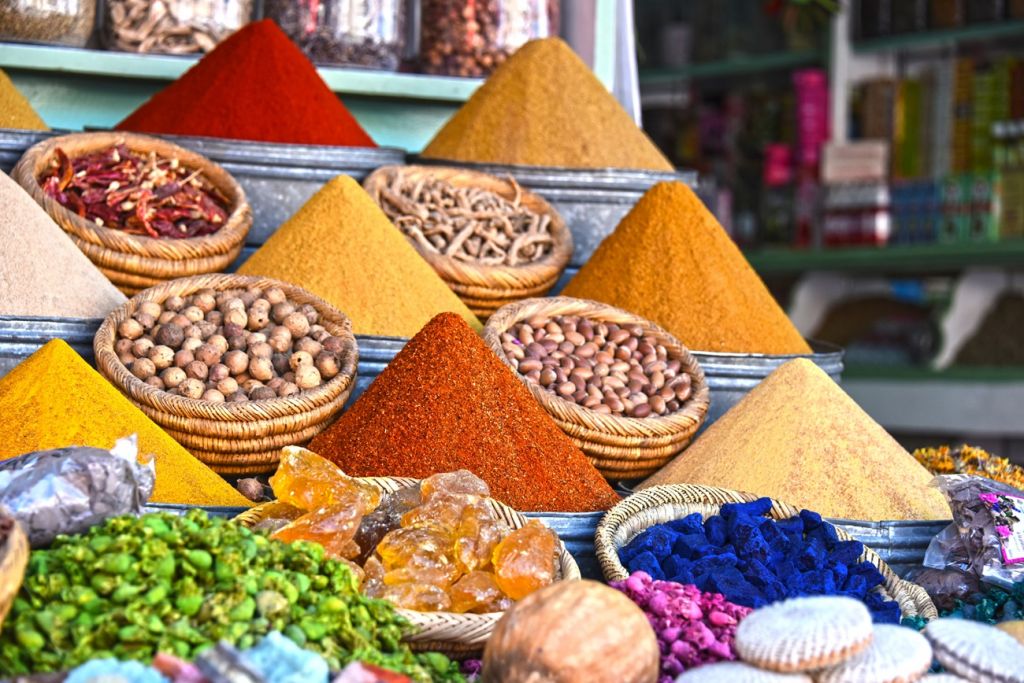 Marrakesh is a foodie's delight and you get a lot of local specialities to sample as you visit the popular food stalls. You can also take a tour exclusively for your foodie pursuits.
Marrakesh has lovely galleries to spend hours checking out the works of contemporary Morrocan artists. The galleries include David Block, Galerie Re and Musee MACMA. The museums in Marrakesh are also reflective of the aboriginal exquisite architecture of Morocco, and the sites are marked with beautiful fountains and fauna.
A taxi ride would take you to Sidi Ghanem which is located close to Marrakesh, and offers a number of wholesale outlets where you can buy exquisite apparel, scented candles and furniture at astonishing prices.
Marrakesh is a delight to stay at by itself, and also offers a number of day trips to destinations in the vicinity. Let's take a look at some of them.
A visit to the high Atlas is a hiker's delight as you enjoy breathtaking scenery while hiking through in the shadow of Toubkal, which is North Africa's highest peak.
When in North Africa, the desert cannot be too far. An hour's ride from Marrakesh will take you to the Agafay desert wherein you can delight in the sculpted sand dunes, which are in a contrast of the quick paced life in Medina. You can explore the sand dunes by a camel or an ATV. There'd be avenues for overnight camping, wherein you sleep out in the open.
Marrakesh is an adored destination for a number of factors, including the variety it offers to the tourists, ranging from exquisite shopping experiences to art galleries, destinations for strolling leisurely and sightseeing, culinary delights and sand dunes. A fine addition to the mix is the Ourika valley which is just 30 miles from Marrakesh. Attractions at the valley include a number of watersports, such as kayaking, white river rafting and tubing. For adventure lovers, the destination offers mountain biking and canyoning.
A catchy attraction that we come across when at Marrakesh is the city walls and gates that are ancient fortifications, first built in the 12th century to safeguard the city. Initially, the walls were created with clay and orange-red chalk, and Marrakesh was correspondingly known as the red city. The walls are up to 19 feet high in some places, and are marked by 20 gates and 200 towers. Corner pieces at the walls have outstanding floral decorations. The city also has beautiful palaces, mosques, monuments and tombs.