Here you will find some of the dishes and foods you definitely have to try when visiting Morocco.
Moroccans adore their salads, and meals often comprise of at least seven vegetables that are cooked to make a salad, and consumed with bread. The vegetables used include tomatoes, green pepper, courgette puree and sweet carrots, and the salads are sometimes served with an olive side dish. Zaalouk is a dip that is used for these salads. It is made from smoked aubergine and seasoned with paprika, garlic, a bit of chili powder and cumin.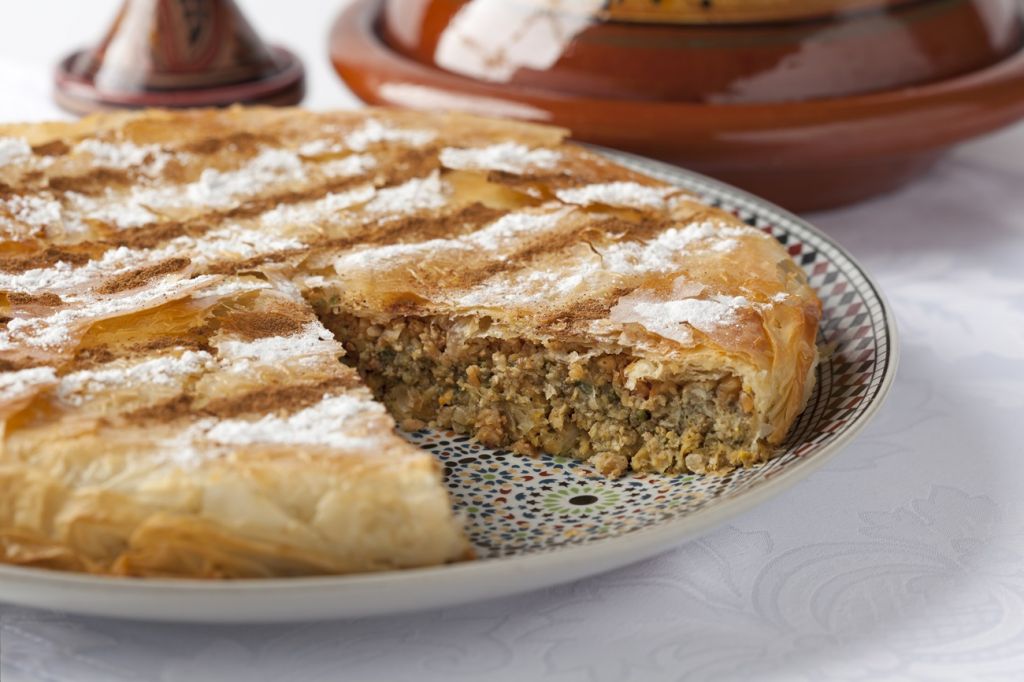 B'stilla is a dessert which is delicacy and is exclusive to Morocco. It is derived from Fassi cuisines, and comprises of a paper thin pastry which is combined with pigeon meat, eggs and almond. It is further spiced with cinnamon, fresh coriander and saffron. The pie is then dusted with icing sugar.
Eggplant or Aubergine is very often used in Moroccan cuisine. Eggplant fritters are a much adored dish in the cuisine of Morocco. Eggplants are sliced and then dipped into paprika, prior to deep frying them to create fritters.
Morocco is well recognized for its pastries and you must try some of them before leaving the country, maybe get them parceled for home. Briouta is a deep fried filo pastry that is filled with almonds.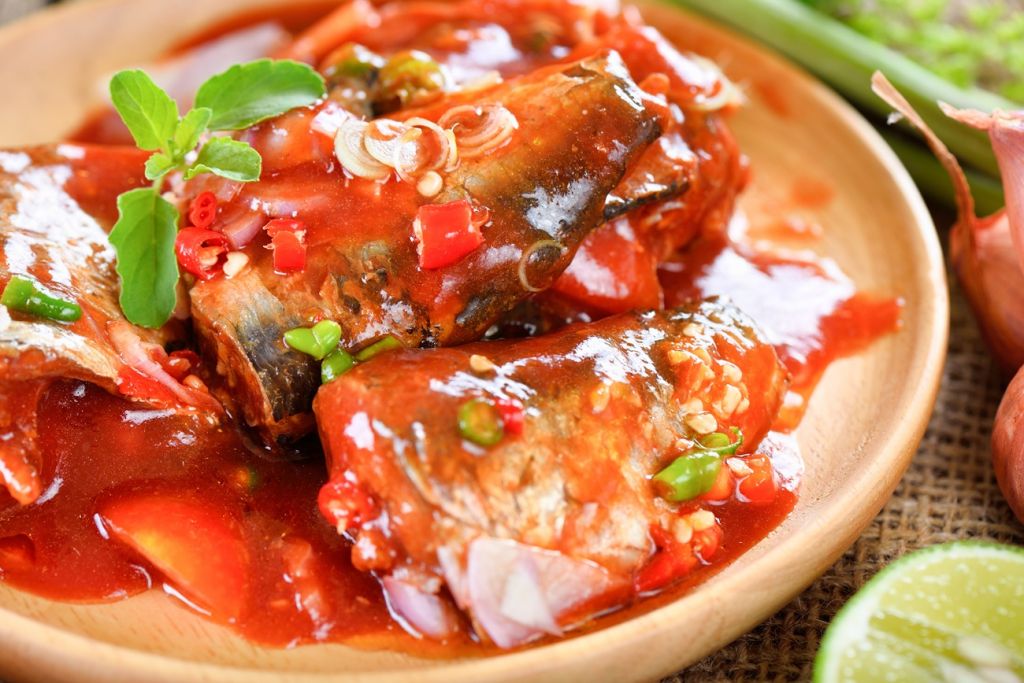 Morocco is the largest exporter of sardines in the world. For local consumption, the fish is first stuffed and then cooked with a savory chermoula sauce. It is then deep fried to make a delicious snack. Some of the other common preparations for the fish are baking or grilling entire sardines. A variety of other sea foods also make a common part of the local cuisine in Morocco.
Mint Tea is also sometimes known as Moroccan whiskey. The drink is much adored in Morocco and is sweetened nicely with sugar. For making Moroccan mint tea, a few sprigs of spearmint are steeped with gunpowder tea. It is then poured from a height to create a froth, which is also known as a crown