Here is a list of must try dishes while you are touring Morocco.
B'ssara forms a part of staple diet and is essentially a soup of dried broad beans. It is traditionally consumed for breakfast and garnished with olive oil, cumin and freshly baked bread.
Tagine refers to a clay pot that has a conical lid, and the dishes cooked within it are known as tagines and recognized by their exquisite flavors. Tagines are a preferred street food in Morocco, and are served with bread.
Close vicinity of Atlantic and Mediterranian coasts in Morocco have always made the people of Morocco fish lovers, and the destination offers a number of unique fish dishes for tourists to sample. For making Chermoula, herbs and spices are used as a marinade for fish before they are grilled over coal. The marinade is also used as a dipping sauce.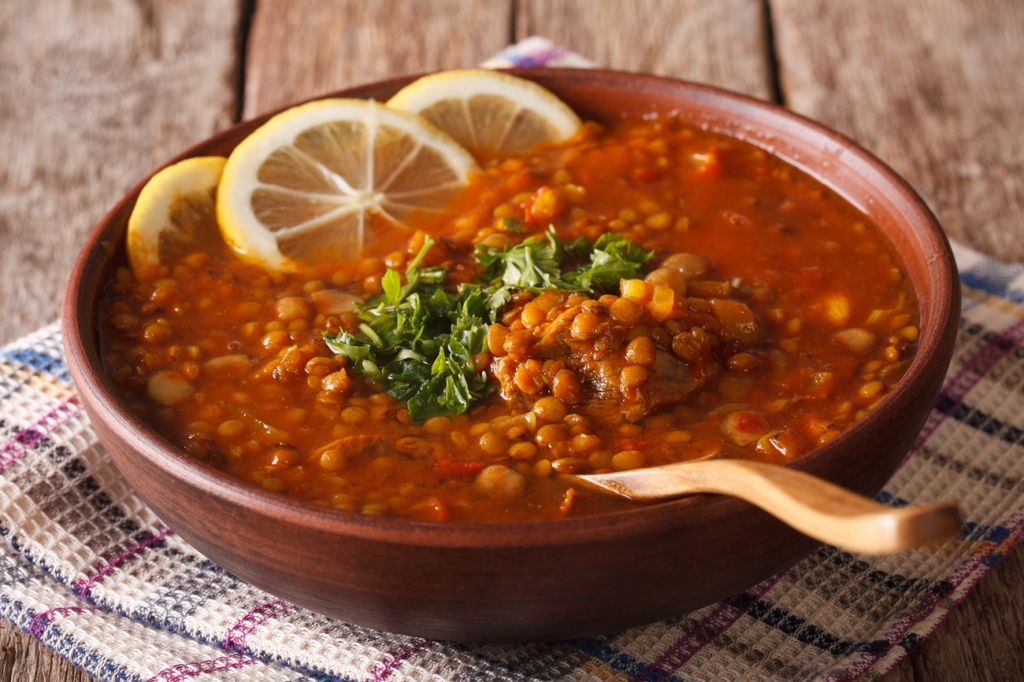 Harira is a dish that is deeply significant during the month of Ramadan, wherein the soup is used for breaking the fast each day at the time of sunset. A few of the ingredients very commonly used for the soup are tomatoes, chickpeas, lamb and lentils. This is garnished with finely chopped coriander and lemon juice. Side dishes for the soup include chebakkiya, which is a sweet pretzel.
A Kefta Tagine is prepared with lamb mince, along with ground coriander, parsley and cinnamon. They are rolled into balls and then cooked in tomato or onion puree. Just before the dish is ready, an egg is broken onto the ingredients and the dish is cooked nicely.
Couscous is also called as Sesku at times, and is a complete meal. It is fine white pasta that is very often rolled by hand and steamed atop a stew of meat and vegetables. For serving the dish, meat is covered with pasta in a conical way and vegetables are placed at the side of the dish. Raisins are used for garnishing, and as per the Berber customs the meal is served with buttermilk.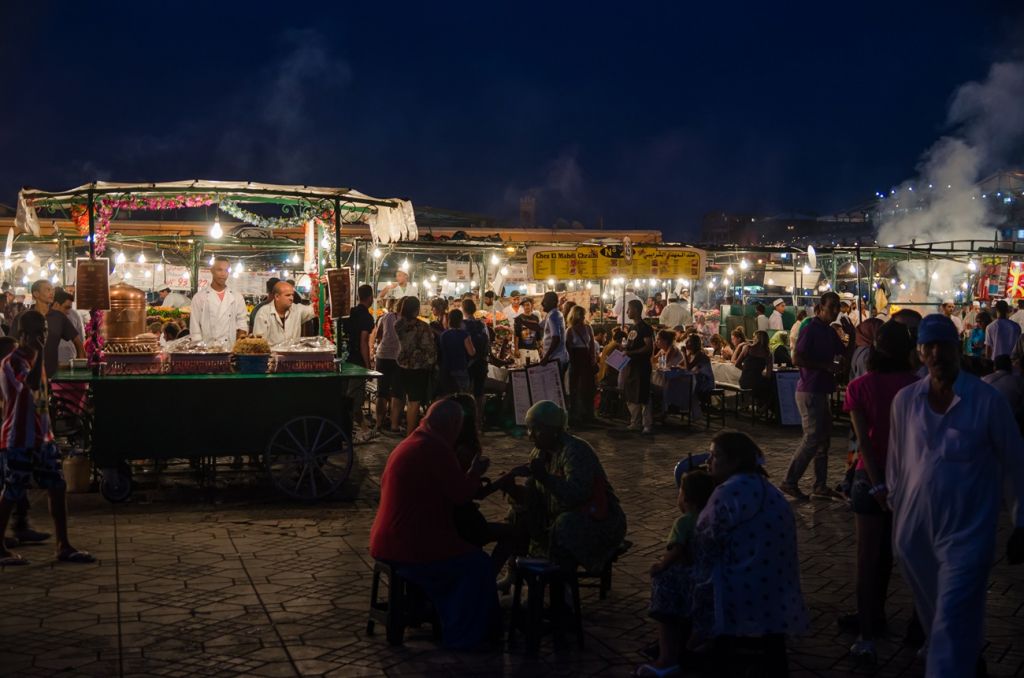 Makouda is a selection in the rich tradition of Morocco street foods. Djeema el-Fna square in Marrakesh is one of the finest destinations for trying out the street foods. Kebabs, grilled sardines and calamari are some of the most loved street foods at the destination. Makouda is deep fried potato balls. They are dipped in harissa sauce and make a spicy combinatio