Ηidden ski resorts in Europe you should uncover | Traveler by Unique
1. Val d'Anniviers (Switzerland)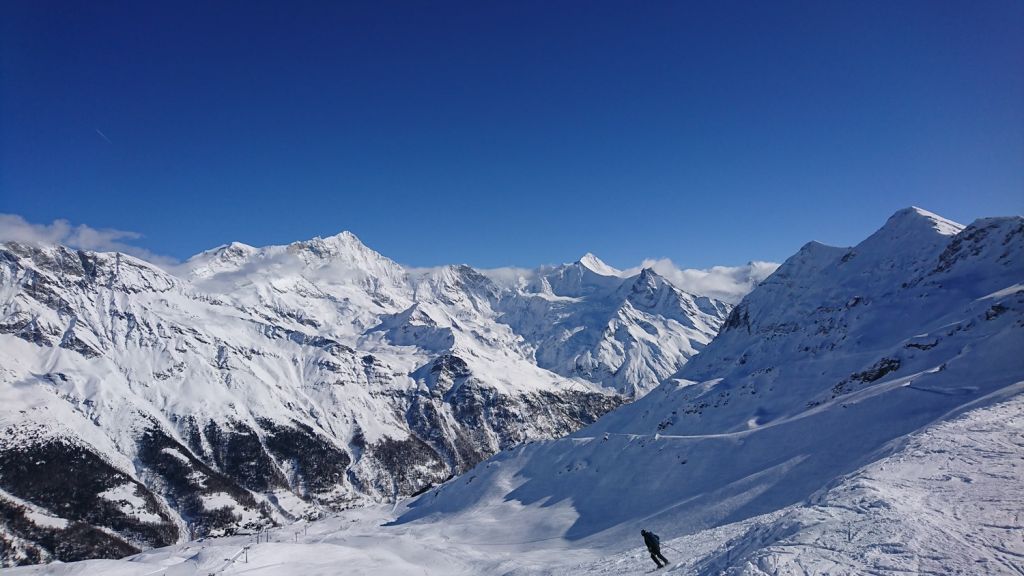 The broader area of the infamous Rhone and Valais ski areas, attracting the spotlight in Switzerland, leaving the Val a'Anniviers being the well-kept secret of the area. This charming valley includes five smaller ski resorts which maintain their authentic style and character. Recently, the area started to gain some more recognition from visitors around the world due to the installment of a cable car link between the neighbouring famous resorts. Val d'Anniviers features more than 100km of smooth and pleasurable cruising.
All of the five small resorts have an impeccable number of famous and high mountains reaching an altitude of more than 4000 meters. This hidden ski resort has also charming chalets and luxurious options for accommodations. In addition, cozy and stylish restaurants are pleased to offer you exceptional dining experiences. In general, Van d'Anniviers is a quiet valley that offers exclusive ski experiences and a sense of tradition and authenticity.
2. Champoluc (Italy)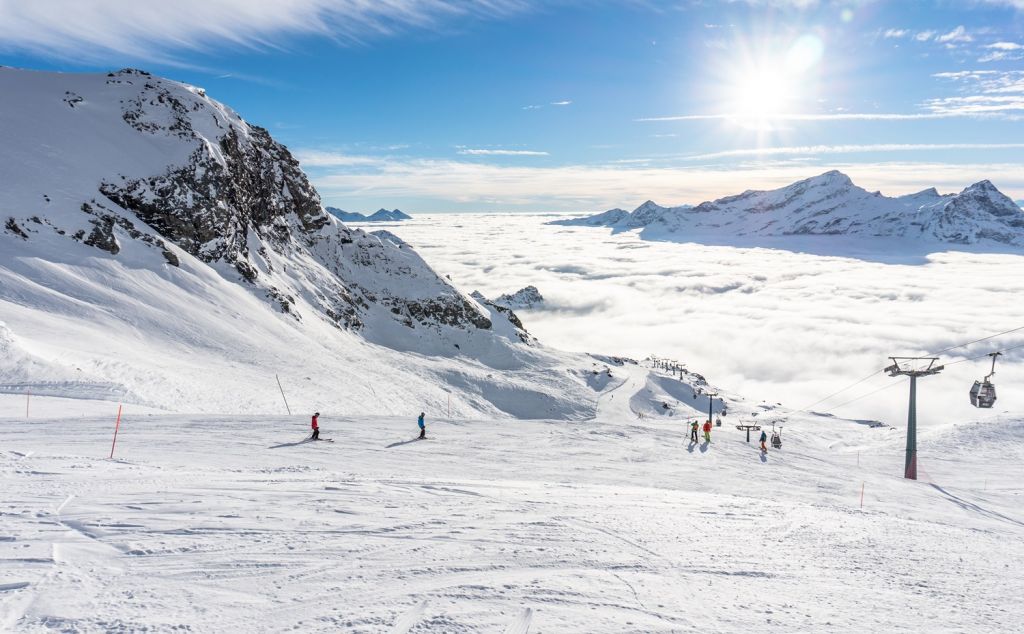 In Italy, there is another hidden ski resort that worth to be discovered. The Champoluc valley forms the westernmost valley of the infamous Monterosa area that has long served as a place to be for the free riders of Europe. The charming atmosphere of this valley can be found on the 180km of runs that it includes. Access to the valley is easy since it only one hour away from the city of Turin and close to Aosta Valley.
The ski area of Champoluc is an ideal option for beginners and intermediate skiers. In addition, the lift serves as a great link towards the area of Alagna. The charm of this location is found in the preserved authentic Italian atmosphere that flows into the area. Visitors are able to join locals, enjoy chatting with them and observe their lifestyle. In addition, Champoluc is a value for money destination as accommodation and dining options are offered at a decent price, in contrast to the famous Italian resorts and valleys.
3. Warth-Schrocken (Austria)
When it comes to Austria, skiers and winter travelers, often choose the broader area of Arlberg which includes the fancy resorts of St Anton and Lech among others. However, a closer look into the many resorts that the area has will reveal some hidden gems. Warth is one of these well-kept secrets than no one will share. This small charming village has a deep-rooted history as it was first inhabited during the 11th century by Swiss people. Visitors of Warth are able to enjoy the serenity of nature along with the authentic lifestyle of the people. The ski area features quiet slopes and is often characterized as a great value for money option. If there is a doubt moment, visitors can make use of the 2km Auenfeldjet gondola that connects this charming village with the lavishing and ultra-luxurious Lech.
4. Sainte Foy (France)
Situated in the French Alps, Sainte Foy used to be the secret location where ski instructors and guides were only able to know. However, during recent years, many people started discovering this outstanding place and enjoy its peaceful atmosphere. Sainte Foy features a ski area that starts from 1550 until 2620 meters with four lifts. It has to be noted that the resort is family friendly due to its relaxing and peaceful atmosphere. Elegant restaurants and many entertaining facilities are ideal for family-friendly winter vacations.
5. Hochkoenig (Austria)
Forming the highest mountain of the infamous Berchtesgaden Alps, the Hochkoenig is definitely a place to discover. This ski resort has an altitude of 2941 meters and visitors can find many small villages around in order to enjoy the authentic Austrian atmosphere. Hochkoenig is a heaven on earth for those who like tree-lined skiing. In addition, for those who are passionate about logging miles, the resort features a 32km long route over five different summits with ups and downs. Hochkoenig is also a great option for those who wish to immerse themselves into Austrian culture and tradition. Cozy restaurants and shops offer a great variety of Austrian delicacies and other local products.
6. Pralognan-la-Vanoise (France)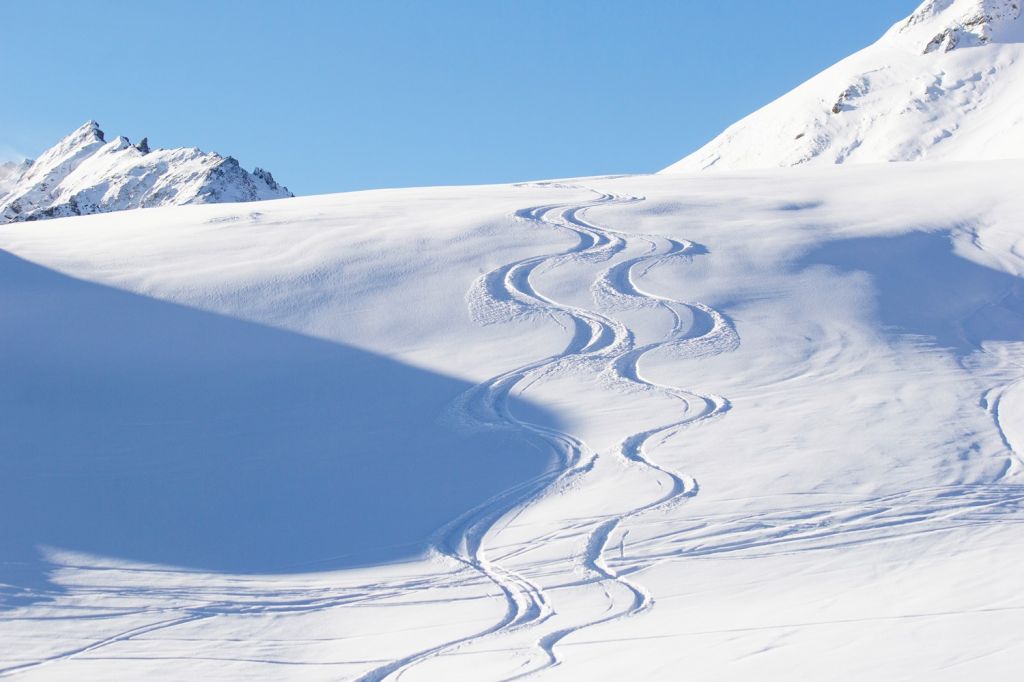 Pralognan is situated in the nearby area of the super luxurious and popular La Trois Vallees. This authentic and traditional style village is listed in the hidden ski resorts of Europe as it is located at the end of a steep valley and under the high rising Grand Casse with has an altitude of 3855 meters. Its Savoien character remained unchanged throughout the years, unlike the neighbouring Courchevel, despite the modern additions that took place there. Pralognan features a ski area that starts from 1410 and goes up to 2355 meters, with a total of 26km of slopes and with 12 lifts. This hidden gem is ideal for relaxing and quiet winter vacations, and for those who wish to avoid the crowds of the nearby mega ski resort.
7. Serfaus (Austria)
Serfaus can be found in the broader region of Tyrol and shares ski areas with the neighbouring resorts of Fiss and Ladis. Within this shared ski area between the three charming villages, skiers are able to enjoy 212km of pistes with multiple levels of difficulty and with a great variety of runs. This area is an excellent option for people who wish to immerse themselves into the Tyrolean charm away from the masses. Despite the fact that Serfaus is greatly considered as an under-rated ski area, there are many reasons claiming the opposite. For example, the area can be characterized as a traffic-free town due to the underground railway that runs from one side of the town to the cable car.
8. Baqueira-Beret (Spain)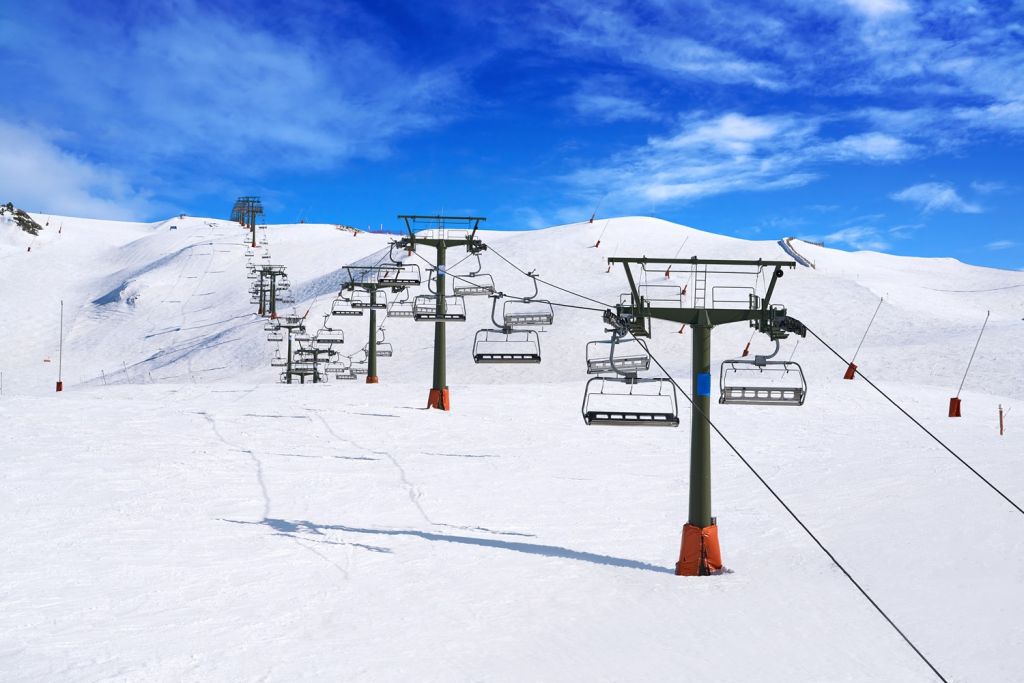 Among the list with the top hidden ski resorts in Europe, Span has its own representative. The Pyrenean resort of Baqueira-Beret has long served as a favorable spot for Spanish skiers and a winter destination for celebrities, including the Spanish Royal Family. The resort is worthy to be uncovered by the world's skiers due to the imposing amount of 150km of slopes and 35 lifts that it offers. An interesting highlight is that Baqueira-Beret has an excellent record of snow due to the influences of the Atlantic Ocean. The main settlement of the resort, the Baquiera is situated at 1500 meters and its highest sky point can be found at 2500 meters.